Keen traveller snaps up dozens of flights in one day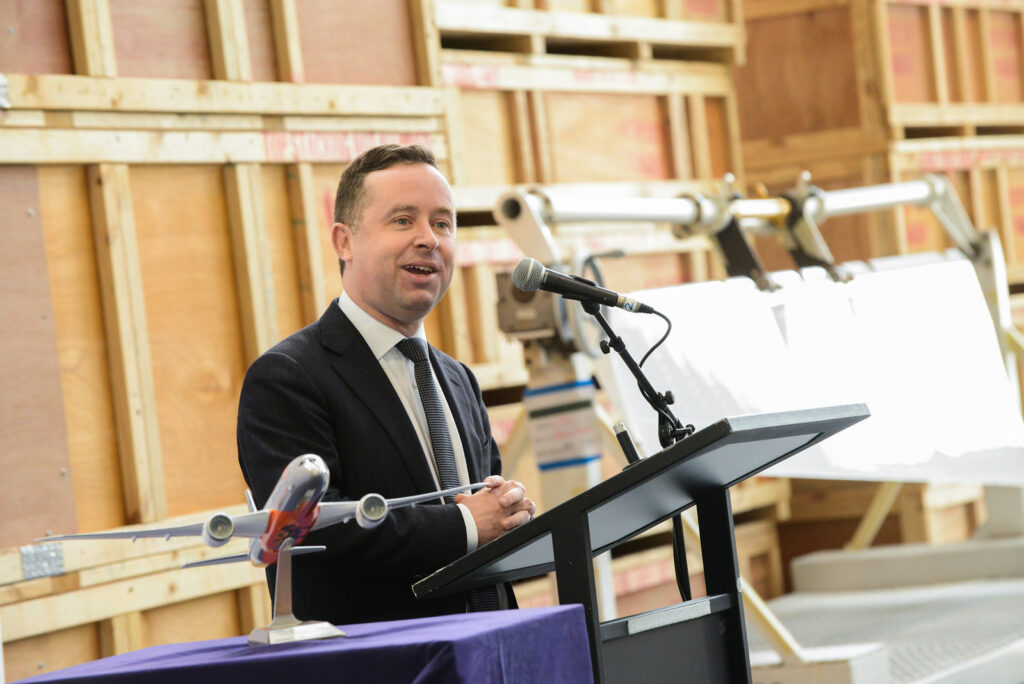 One keen traveller evidently driven stir crazy by the pandemic purchased a staggering quantity of flights in just 24 hours, Qantas chief executive Alan Joyce has revealed.
He told the airline's annual general meeting on Friday that travel demand was surging back, with consumers who stockpiled their frequent flyers points acquired at supermarkets and banks during the health crisis coming out "in force as we've added new flights".
The national carrier scored its most significant day for flight redemptions in October after it announced the most important single release of new Classic Flight Reward seats throughout its international and domestic network, with more than half a billion points spent on 15,000 seats in 24 hours.
"Some very clever customers booked 38 tickets in that period of time – obviously extremely keen to fly post-Covid," Mr Joyce said.
When Qantas said earlier this year that it planned to resume international flights in December, he said that "it appeared excessively optimistic to some.
"But it's happening faster than any of us predicted because Australians have turned out in droves to be vaccinated," he said.
Demand for seats on the London to Sydney service, in particular, had been solid, with Aussies travelling home in time for Christmas and more flights added as a result".
He said that the first A380 to arrive from Dresden was sooner than planned, indicating that the airline's flagship aircraft will be returning to service soon.
NSW lifting quarantine rules had brought back 11,000 personnel, with Qantas anticipating to return to flying at roughly 100 per cent of its pre-Covid domestic schedule in December or January, while international operations would steadily ramp up.
Just a few overseas flights have got off the ground in the past several days, chairman Richard Goyder said, and both executives cautioned the resumption would be "bumpy".
Mr Joyce said all onshore personnel were able to return to work early next month.
"Combined with operational and corporate workers already working, all 22,000 employees are expected to be back working, which wasn't projected to happen until June next year," he said.
It's controversial outsourcing of ground employees was a difficult decision to be made, Mr Joyce added.
Mr Goyder said the airline luckily expected "no need for further large-scale employment cuts". However, he had no good news for roughly 2000 eliminated baggage handlers, ramp workers and cabin cleaners, who lost their jobs to outsourcing and appealed the move through the Transport Workers Union in the Federal Court.
In July, the union won, but Qantas is pushing forwards with an appeal to be heard early next year.
Mr Goyder said the airline "fundamentally" disagreed with the verdict and was driven "only by permissible commercial considerations, including saving $100m a year in the middle of a global pandemic".
As a result, "we avoided spending $80 million on equipment over the next five years and now better align resources with varying levels of demand."
He said it had not been a foregone certainty that Qantas would withstand Covid-19, which would likely have lost the business more than $20bn in revenue by the end of the current calendar year.
"It's a staggering number," Mr Goyder added.