L'Oliva: A loyal following for Thonglor Italian eatery – even through a pandemic
Guest Writers are not employed, compensated or governed by TD, opinions and statements are from the specific writer directly
Since opening its doors in 2019,  – whose menu is based on authentic dishes from the Abruzzo region of Italy – has been a destination for fans of fine food and wine and a congenial, even jovial, atmosphere. 
We visited the Soi 36 Italian restaurant recently for a chat with co-founder Nicolino Pasquini on how he's managed to stay packed most nights despite the pandemic, how he and his staff adjusted to a new normal without laying off any staff, and how he keeps every table full, even mid-week.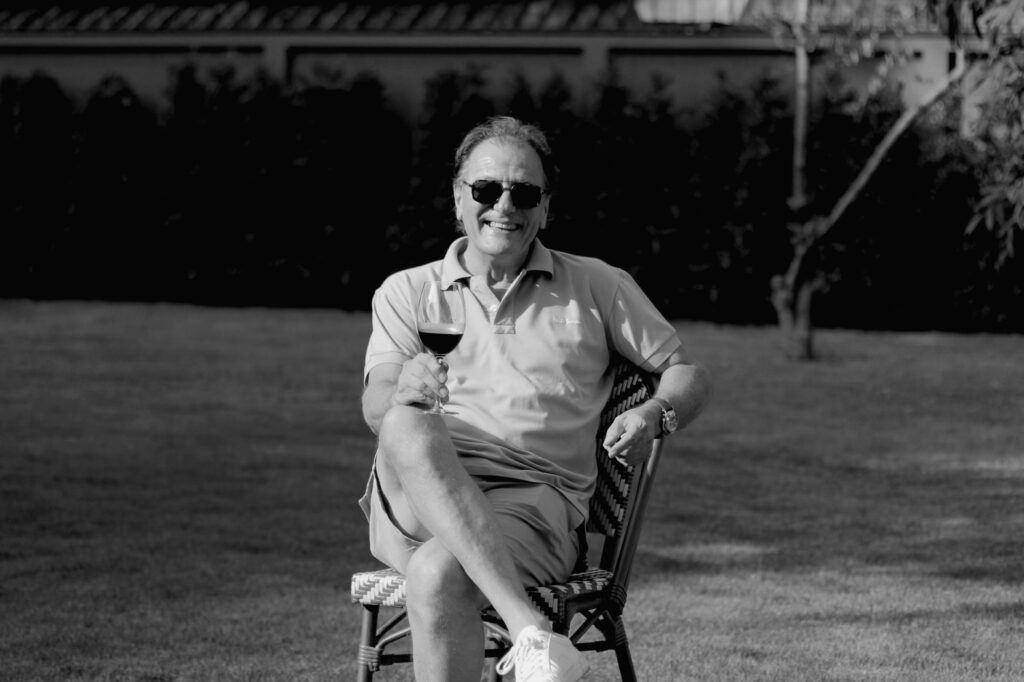 Pasquini became fascinated by cooking at his grandmother's side as a boy in the Teramo region of Abruzzo, fascinated by how combining just a handful of ingredients in different ways could produce a wide range of results and flavours. 
"I like to cook old dishes, mostly those related to the family tradition, dishes that my grandmother used to do with simplicity using local and fresh products from my region. I like the idea of revitalizing them and without distorting them, making them more mine. Adding the 'Nicolino' touch," he said.
He luckily found a chef with the same passion, and one that grew up not far from Pasquino's hometown in Italy. Chef Luca Di Pietro shared the vision of sharing Piatti Teramani, or 'plates from Teramo' with the people of Bangkok.
Over a Campari aperitif, Pasquino proudly relayed a story of making his first batch of homemade ice cream — without a recipe, he pointed out — at eight years old. Desserts are one of the big draws of L'Oliva today. Their Cannoli Abruzzesi quickly took its rightful place as one of the best in Bangkok. 
Abruzzese cuisine, especially dishes hailing from the mountainous regions, is deeply tied to sheep farming. This is why cheeses and sheep meat figure heavily in the cuisine. Dishes like lamb caprito, apra alla neratese, or arrosticini (skewers of roasted sheep meat) are signatures of the region.  Abbruzzians also claim influence over many dishes typically considered Roman such as pasta alla matriciana, pasta alla carbonara and cacio and pepe.
On our visit, we sampled many of L'Oliva's most beloved dishes such as Chitarrina alla Teramese, a famed peasant dish from Teramo created to use up meat scraps. These flavourful 'mini meatballs' are crafted from leftover bits of ham mixed with pecorino cheese, eggs, carrots, celery and onion. Served with homemade chitarra-shaped pasta and fresh tomato sauce, they are heavenly. 
The Cosciotto de Agnello alla Scottadito, or braised lamb shank, arrived as a massive hunk of flavourful slow-cooked goodness with substantial sides of vegetables and rosemary mashed potatoes and offered the cosy, delicious feeling of eating in someone's home. 
If you get a chance to visit, you'll notice entire fish coated in a thick jacket of rock sea salt arrive at almost every table. This is their signature Branzino al Sale, a full local sea bass baked and served with lemon and spicy fish sauce, resulting in a healthy and sublime dish.
It's a mixture of the friendly and knowledgeable staff, Pasquino's delightful recipes, Di Pietro's masterful execution and the convivial atmosphere that keeps the restaurant full nearly every night. 
If you've spent time dining in Bangkok's better restaurants, you'll know that it can be a hushed, sometimes even somber, affair. Not so at L'Oliva, even on a Tuesday night, the place was packed with chatter, laughter, clinking silverware and flowing wine, calling to mind the busy lively bistros of Europe.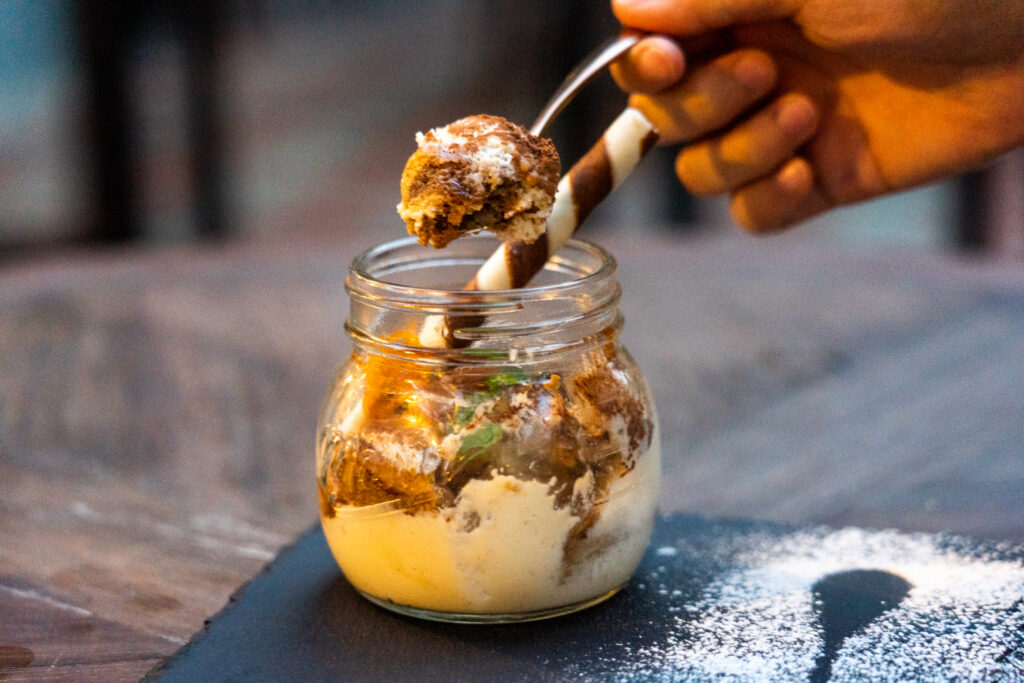 Despite a hard year, and being open for delivery-only for many months, Pasquino devised a plan to keep his entire staff employed via a rotation system that also allowed them prolonged visits with family in their hometowns, often far outside of Bangkok. He said, "We work together, we stay together, they were very welcoming of this plan."
L'Oliva is on Sukhumvit Soi 36, Subsoi 2. They are open daily from 11:30am until 11pm. View their menu here.