Eat, drink, and be merry – all the way up to Machu Picchu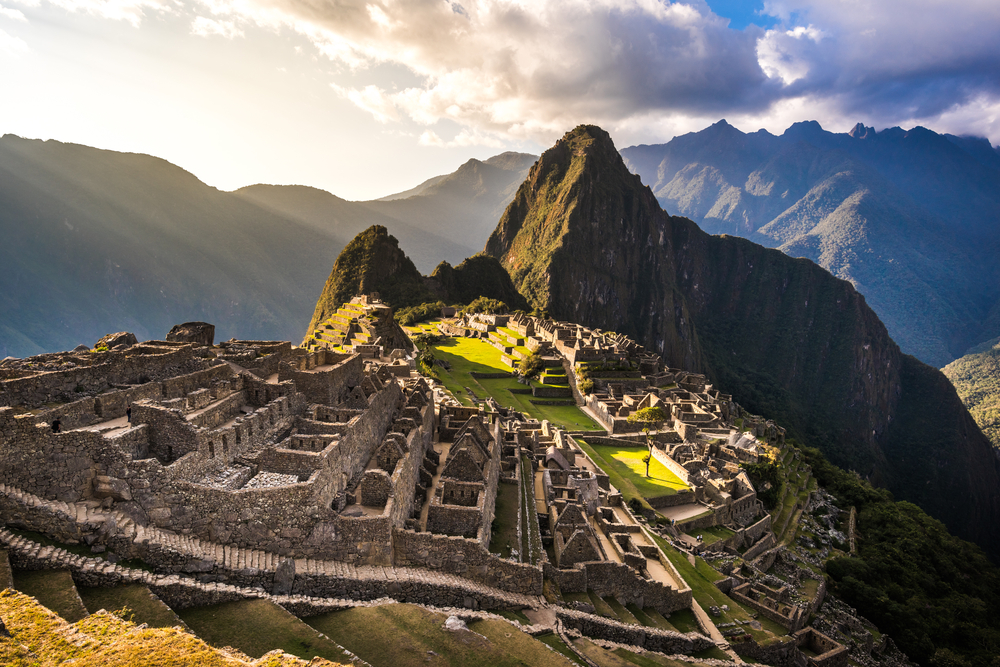 Visiting Machu Picchu is perhaps the most popular bucket list destination in the world. Going there is a once-in-a-lifetime experience for visitors and it is a precious place for the Peruvian people, and understandably, getting there is a long, arduous process.
Adventure seekers often opt to trek for three days, but those who like to choose the easy route have to spend up to seven hours aboard a train. That is why Inca Rail has been trying to make the train ride an enjoyable and enriching experience. This year marks the second year since new management took over Inca Rail and things have improved greatly as the trains in Peru were transitioning from government-run to private concessions.
"Use this time to delight, inform and engage our passengers"
Inca Rail general manager Armando Pareja said: "Looking forward, I believe our greatest challenge now is to change our customer experience from a simple A to B transit to an enriching voyage that becomes part of the overall experience of visiting Machu Picchu.
"The majority of tourists to Machu Picchu visit on a long day trip from Cusco or the Sacred Valley.  As Machu Picchu is only accessible by a three-day trek or by rail, visitors can spend up to seven hours of that day on board a train. My aim is to use this time to delight, inform and engage our passengers with a service that gives focus on exceptional authentic hospitality and gastronomy."
Take your pick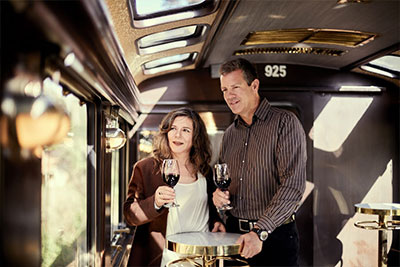 Inca Rail has a variety of trains that can take tourists all the way to Aguas Calientes, which is the gateway to Machu Picchu where they can ride the bus for 9 kilometres up to the entrance of the Historic Sanctuary of Machu Picchu.
The Voyager Train – A budget train and the cheapest among the fleet. It runs between Ollantaytambo and Machu Picchu five times daily as early as 6:40 am.
Drinks are served onboard, including teas made with Andean herbs, but no food. The Voyager Train is perfect for those who enjoy booze while travelling. Price: USD 65 per person/ USD 128 return
The 360° Train – For tourists who are into informational tours, this train offers panoramic windows for a full view of the scenery. Learn more about the history of Inca and Peru as you listen with audio narration. The 360° Train runs twice daily. Price: USD 83 per person/ USD 191 return
The First Class Train – See the Peruvian sights in style while enjoying local dishes paired nicely with South American wine. Tickets for this train include a private bus transfer from the train station to Machu Picchu itself. Price: USD 216 per person/ USD 398 return
The Private Train – Have the whole train for yourself or for your group and have a luxurious party on the rails that kicks off with the pop of Champagne and continues with an open bar and three-course tasting menu utilizing local ingredients. Get pumped up for Machu Picchu with live music from local musicians, a winning soundtrack to Peru's most scenic train trip.
"A first for Peru, groups of up to eight can now exclusively hire an entire luxury train carriage for the journey to Machu Picchu. The Private is refurbished parlour car designed with its own bar, open balcony, lounge seating, upholstered armchairs and dining tables placed next to wide, UV protected windows," Inca Rail's general manager boasted. Price: USD 5,500 per group/ USD 9,000 return
"We have invested over USD 12 million in upgrading"
Pareja shared via email: "Inca Rail first began operations on the narrow gauge railway line between Cusco and Machu Picchu in 2009 and today is one of a handful of train operators on the line. Since July 2016, we have invested over US$ 12 million in upgrading our train fleet and services, meaning Inca Rail now operates a very modern and up to date fleet.
"We operate three regular daily services – The First Class, The 360° Machu Picchu Train, inaugurated in March 2018, and The Voyager – alongside The Private, which was launched earlier this year."
Sustainable tourism
One of the main concerns for Machu Picchu is overtourism due to a large number of people visiting the historical site in the past. One of the ways how the government curb the effects of mass tourism is by putting a cap on the number of visitors that can visit the site daily. Right now, only 200 visitors can visit the site daily.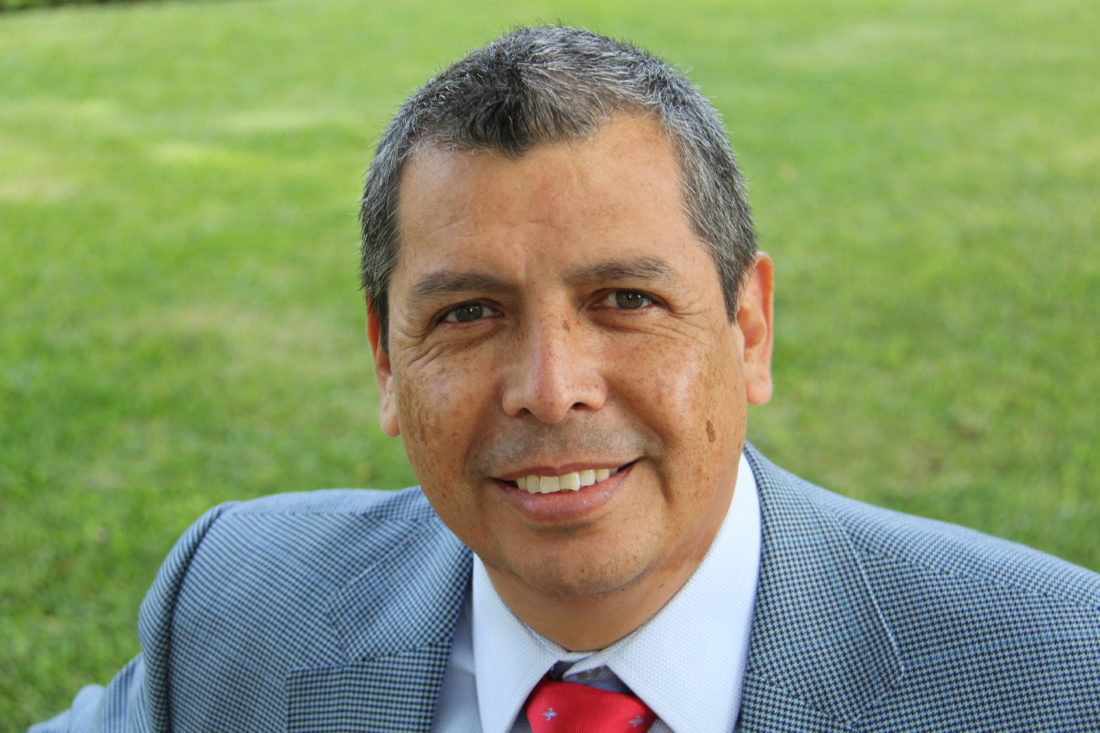 Inca Rail thinks that small actions goes a long way and incorporate sustainable practices to help the environment, such as its on-board dining service not using any boxed packaging. The line also has 100% natural soaps and air-fresheners and fuel with additives especially designed to minimise CO2 emissions. They do not offer carbonated drinks in plastic bottles, a measure that has allowed us to cut-out the consumption of some 200,000 bottles per year.
"A mandate to care for and protect our cultural heritage"
"It's part of our core mission to ensure that we promote and practice responsible tourism and respect the environment.  This involves taking all actions conducive to minimizing the environmental impact of our operations, such as using last generation engines," Pareja told me.
Inca Rail is also a founding member of a non-profit organisation that seeks to develop projects that promote social well-being in a number of locations throughout Peru.
"We are also part of the team who have founded 'Turismo Cuida' in Peru, with a mandate to care for and protect our cultural heritage, and introduce educational initiatives to promote sustainable tourism," Pareja added.
Inca Rail transported 540,000 people between Cusco and Machu Picchu in 2017, which is a great feat for the company. Inca Rail must strike the balance of running a successful and profitable business while ensuring the environment is protected.
Here at TD, we put our best efforts to provide the latest and most valuable content to our readers. It is a true labour of love - where we work hundreds of hours each month - to make sure we offer meaningful content. If you value what we do, please consider a donation of any amount.
This would mean the world to us! Thank you and click here to proceed!