Why you should board the maiden voyage of Aurora Expeditions' Sylvia Earle
Aurora Expeditions has a new vessel crossing the notorious Drake Passage or the Denmark Strait. Named after a famous and courageous scientist, the Sylvia Earle is up to the task and is ready to face some of the most extreme conditions nature can throw at us.
Due to sail soon, with her inaugural voyage visiting South Georgia and the Falkand Islands this November, the new ship offers expeditioners the adventure of a lifetime on a state of the art vessel. Guests will have the chance to get closer to the natural world and learn a lot from the incredible experience. Here's why you should board Sylvia Earle's maiden voyage…
Honouring Dr. Sylvia Earle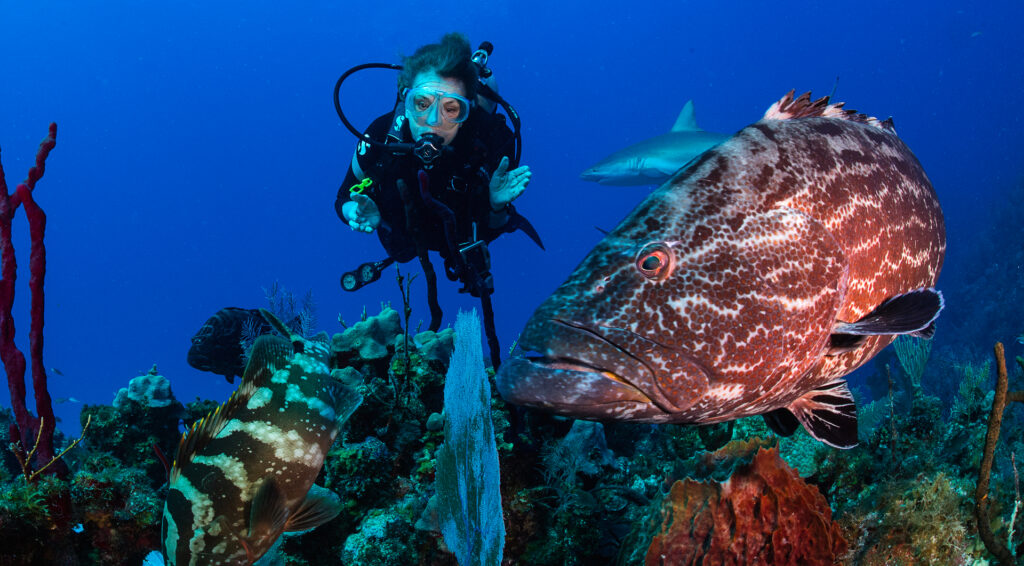 The new ship honours the highly accomplished marine biologist, oceanographer and explorer, Dr. Sylvia Earle. Dr. Earle is the first female chief scientist of the U.S. National Oceanic and Atmospheric Administration and was named by Time Magazine as its first Hero for the Planet in 1998.
Inspired by Dr. Earle's work, Aurora Expeditions' latest vessel is 100% Carbon Neutral and purpose-built for expeditions to the most remote places on earth. Featuring the revolutionary Ulstein X-BOW®, allowing the ship to cross oceans more comfortably and efficiently, and with expansive observation decks to bring guests closer to the nature they are about to explore. These make Sylvia Earle the perfect base camp for adventures at the outer limits of human exploration.
Combined with Aurora Expeditions' 30 years of experience in polar and remote expeditions, the new ship is more than a nod to the highly-acclaimed scientist, it embodies Dr. Earle's adventure spirit and her long-standing conservation efforts for marine protected areas and ocean wildlife. In line with Aurora's goals of putting education at the forefront of its experience, the ship also features a dedicated Citizen Science Centre and pays tribute to six additional female conservationists from around the world who are honoured on each of its public decks.
Top-notch features and facilities
The new Sylvia Earle ship is equipped with top-of-the-line features and facilities, which perfectly blend luxury and adventure. Every cabin on the Sylvia Earle has an ocean view and nearly all have balconies. It also features two restaurants serving excellent meals, a gym and wellness centre, jacuzzis, swimming pool and sun deck.
There are also facilities built especially for exploration such as modern lecture theatres, science centre, library, mudroom, multiple observation areas, and Zodiac launching platforms.
One-of-a-kind activity programs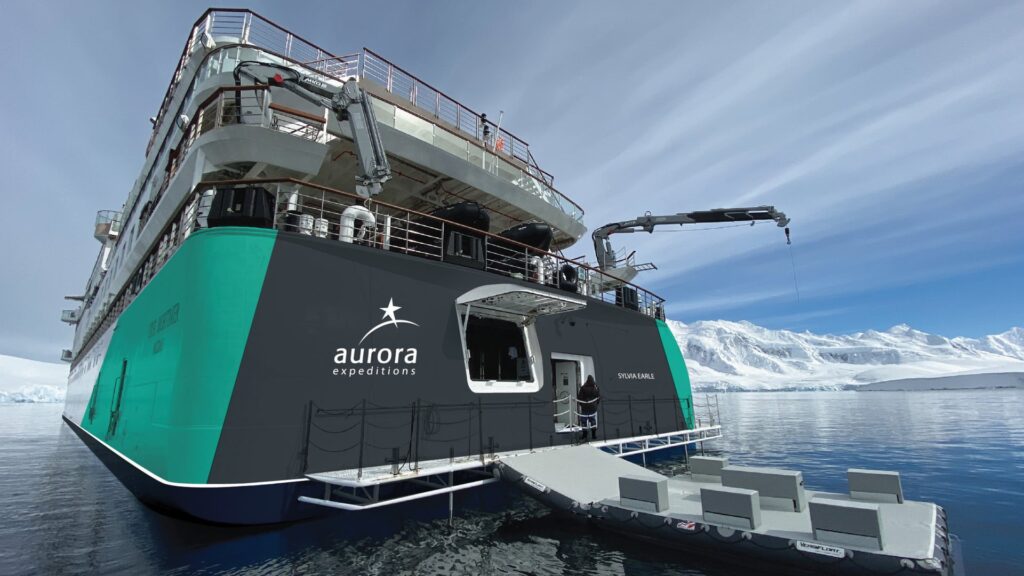 One thing that sets Aurora Expeditions apart from its competitors is its wide-ranging activity programs, which give adventurous expeditioners the chance to deepen their exploration with unique programs dedicated to sea kayaking, scuba diving, polar snorkelling, alpine trekking and much more. This year, Aurora Expeditions will also introduce a brand-new activity – paddling, which will give less experienced passengers the chance to try out a 'lighter' version of sea-kayaking on select voyages.
For the Sylvia Earle's inaugural season, Antarctica will be its hero destination offering several voyages ranging from 9-24 days, with options to sail/fly to skip the Drake passage as well. The Sylvia Earle will also offer a range of add-on adventure activities from kayaking and snorkelling to camping and snowshoeing. The Sylvia Earle is designed to support these activities, making the transition from ship to sea or shore as smooth as possible.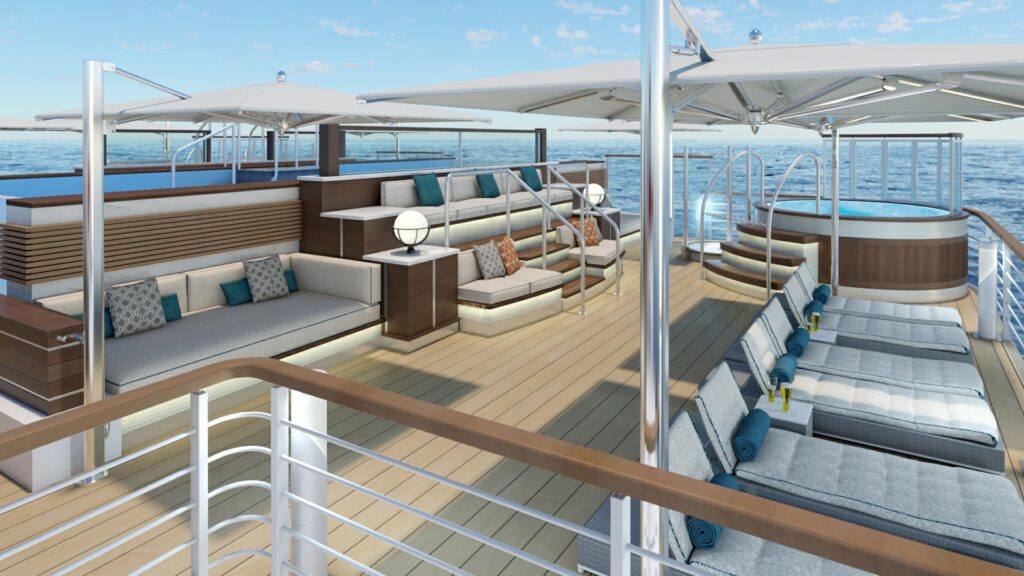 Intimate voyages
Aurora Expeditions is known for its smaller ships allowing them to navigate remote destinations. The Sylvia Earle vessel boasts 71 cabins and has a capacity of 130-140 passengers. Smaller ships mean intimate voyages, enabling camaraderie with fellow expeditioners, more chances to join landings and more time spent with their highly knowledgeable expedition team.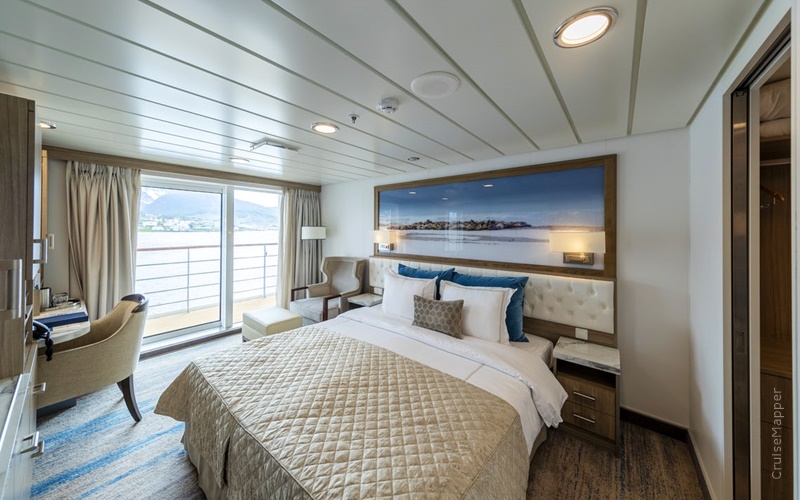 Sweet discount
Lastly, voyages on Sylvia Earle's maiden season are currently available for up to 20% off for bookings up to 30 June. This is a perfect opportunity for travel agents to encourage travellers to grab the chance to join the maiden voyage of Aurora Expeditions' newest ship.