9 MICE locations in Spain that will elevate your next event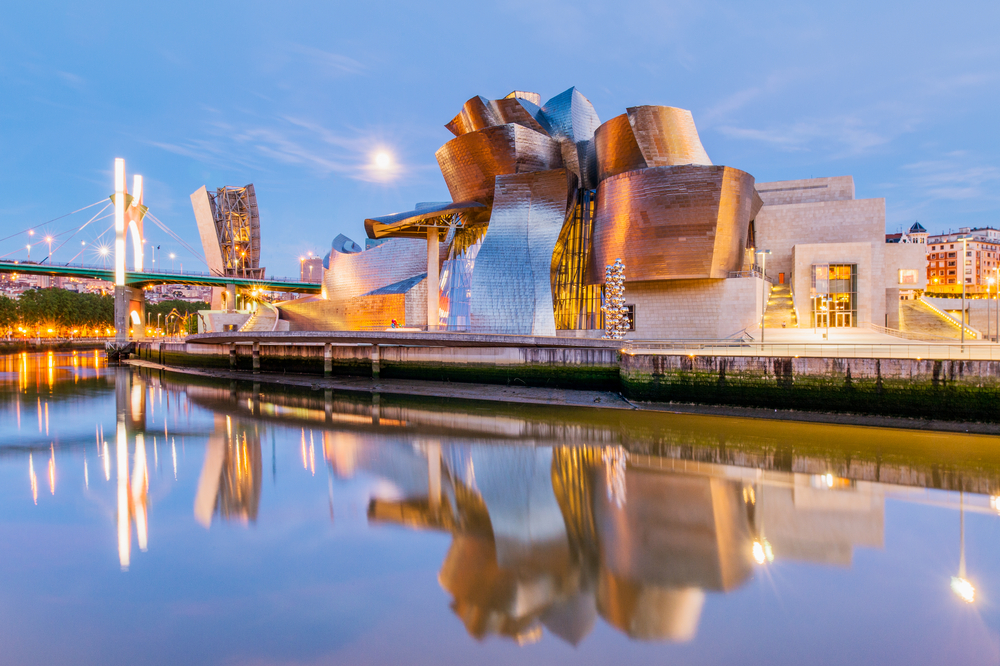 Do you want to make your meetings and conferences a success? Surprise your guests with awe-inspiring venues. From vibrant big cities to historically and culturally fascinating towns and countryside, there are a lot of MICE locations in Spain. The country offers appropriate spaces to hold conventions with bespoke experiences right outside its doors.
The country is an ideal location for events, meetings, and conferences for it has modern facilities, the latest technology, and versatile sites with over 50 congress and conference centres. Spain has over 30 airports connecting it to important cities in the world. It also has an extensive railway network and cruise ports.
Below are the different types of event venues in Spain coupled with activities that your guests will truly enjoy.
1. Historical venues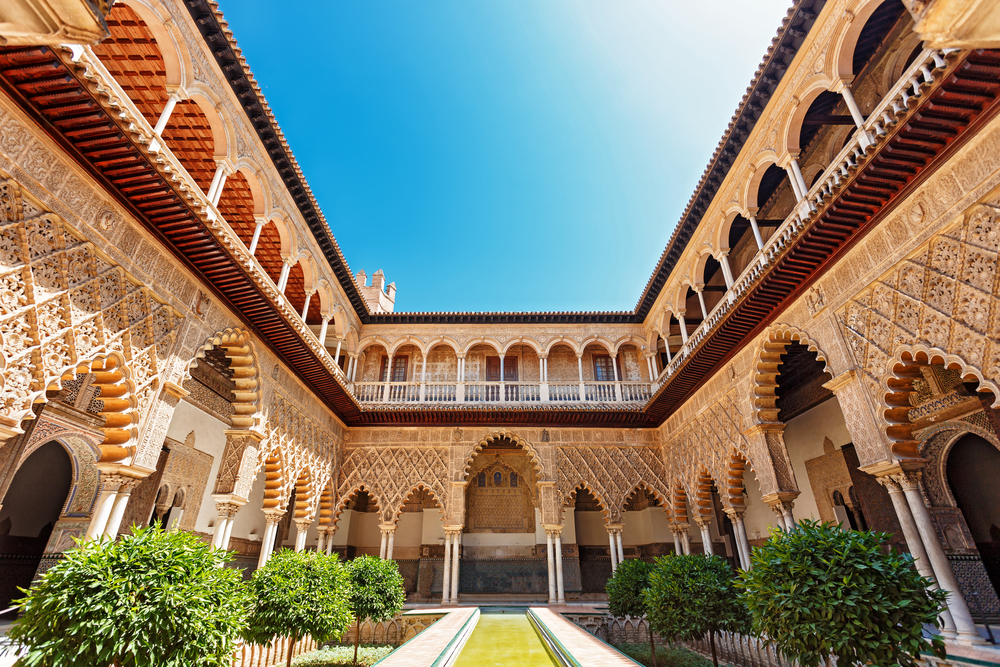 Experience the rich history of Spain by holding your events in historical places all over the country like palaces and cathedrals to give your event an air of elegance and importance. Hold your meeting or conference in one of Antoni Gaudi's masterpieces – the genius of Modernist architecture. Casa Mila in La Pedrera, Barcelona boasts stone facades, great balconies, and roof-top structures making it one of the important and most notable structures in the city. The unique halls and rooms are decorated with Gaudi's signature winding forms. After the event, a specialist guide will give a tour of the iconic building.
Real Alcazar is an exquisite venue for staging a high-impact event. This palace of palaces is made up of a complex of buildings from different eras and in many styles, from Islamic and Mudéjar art to Gothic and Baroque. Game of Thrones fans will be delighted as Real Alcazar is one of its filming locations. The Patio de las Doncellas will probably look familiar as it was the backdrop for a brief shot when Ellaria kneels to Prince Doran. A lot of the gardens were also featured in Game of Thrones.
No one will say no when the event is held in a huge wine cellar near the sea of vineyards surrounded by the best wine in Spain. Cavas Codorniu in Barcelona is an ideal MICE location in Spain for company meetings, product presentations, conventions and incentives. In addition, it has six interior and five exterior spaces that will fit any crowd and occasion. Surprise your guests with a broad selection of activities such as a visit to the cellars and a cheese and cava tasting.
2. Unique venues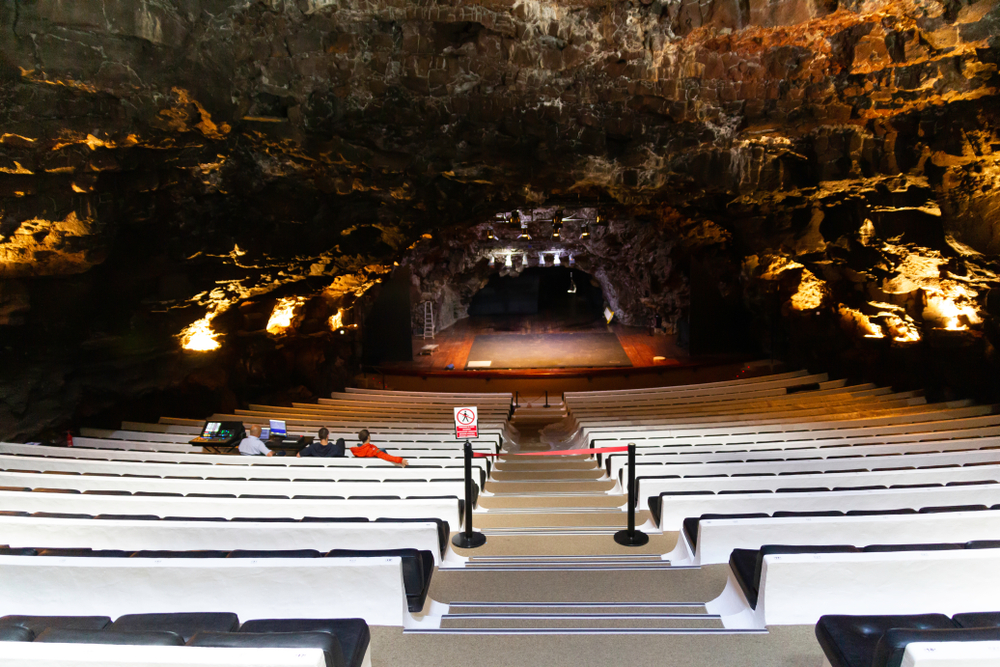 Spain is peppered with unique event locations that just cannot be replicated, meaning you can deliver a unique, bespoke experience to the attendees. Wow the attendees with sites that provide once in a lifetime experiences.
The Jameos Del Agua in Lanzarote is an event spot, at the foot of the Monte Corona volcano, where nature and art go hand-in-hand. Where else would you ever have the chance to sit in a conference inside a dormant volcano? This is the world's only auditorium inside a volcanic grotto. Inside, there are caves of different sizes and a natural lake that is the natural habitat of albino crab.
In the heart of the Ribera del Duero wine region, stands Bodega Portia, which is the shape of a three-pointed star in concrete, steel, oak and glass, designed by the prestigious British architect, Norman Foster. Attendees can also learn about winemaking and its history as well as the traditions of the region. Bodega Portia also organises activities like wine-tasting, workshops and guided tours.
3. Museums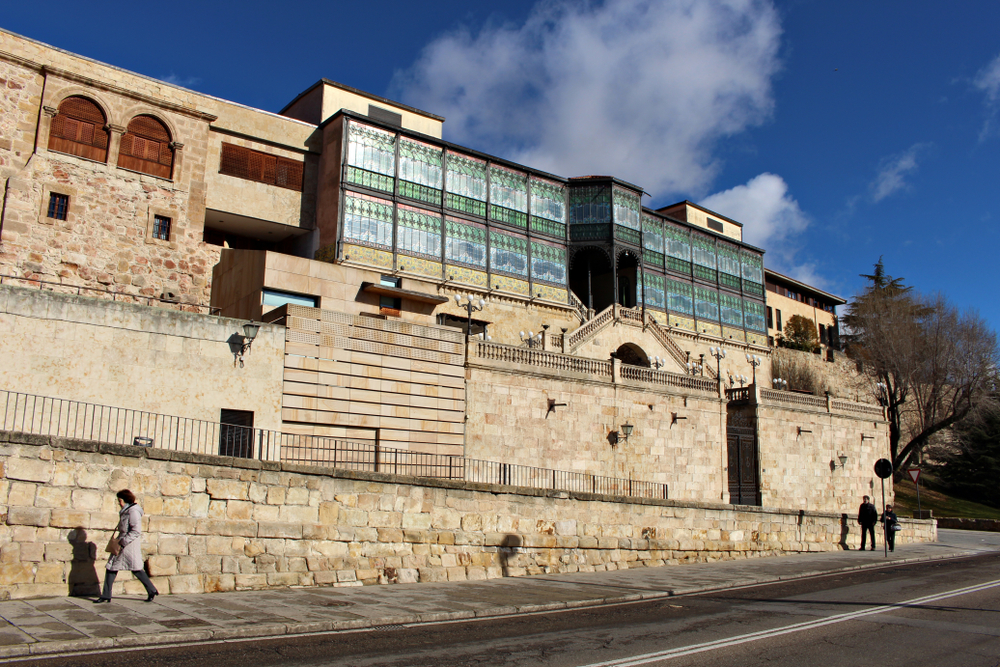 Using a unique or unusual venue such as a museum, gallery or historic building, can give your event added value and even increase your attendance. Spain has many museums that feature incredible architecture. In Madrid, Prado Museum that houses paintings of Velázquez, Rembrandt, Goya and other masters that can turn your corporate event into an unforgettable cultural milestone. When the museum closes to the public, you can invite your guests for a private tour of the permanent and temporary collections.
The Casa Lis Art Nouveau Museum in Salamanca is one of the most unusual places to hold your event. The spectacular terrace overlooking the Roman bridge is the ideal MICE location in Spain for a cocktail party for up to 150 people. You need to book early to enjoy the last rays of sunshine reflecting off the stained glass on the facade, an unforgettable experience.
4. Cutting-edge venues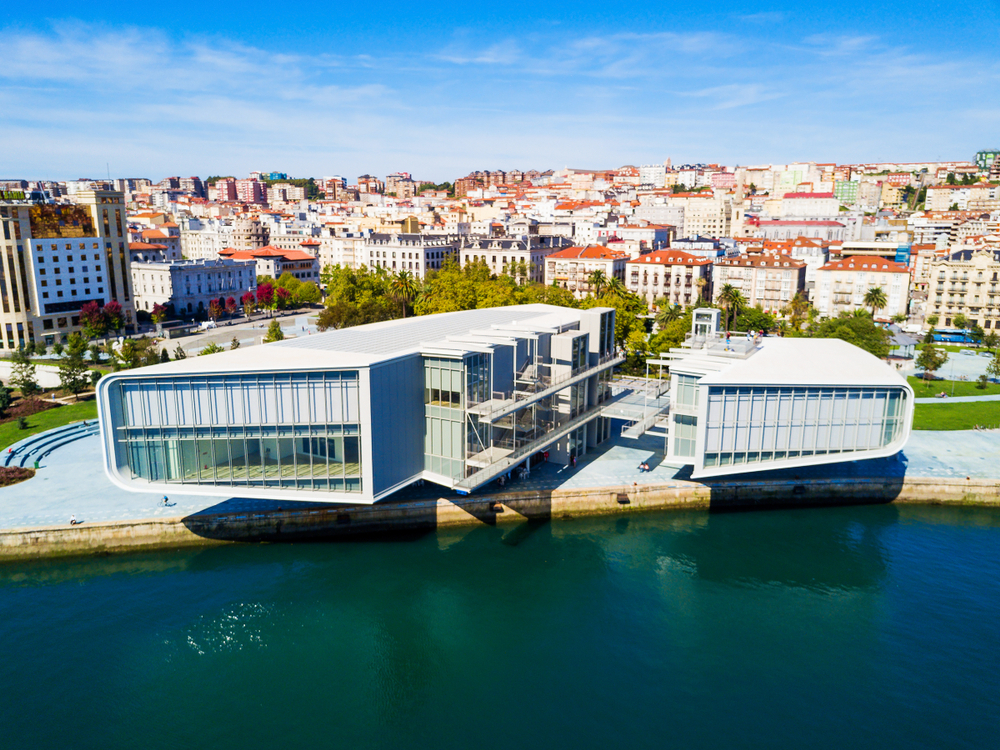 Spain is full of contemporary facilities that suit your event and several sleek and modern sites that have a futuristic feel. Niemeyer Centre in Avilés is a splendid cultural centre designed by Brazilian architect Oscar Niemeyer that features an auditorium, a dome, a tower, a multipurpose building, and an open square. The centre is full of unique facilities that will fascinate your guests such as the lookout tower where attendees will be served modern cuisine while enjoying extraordinary panoramic views over the estuary and the port of Avilés.
Go beyond everyone's expectations and hold a meeting in one of Europe's most extraordinary leisure, cultural and architectural buildings. Centro Botin is a building designed by Pritzker Prize-winning architect Renzo Piano. It is overhanging the sea and appears to be floating in the air at treetop height in the historic Pereda Gardens.
Apart from the surprising events, exhibitions and cultural activities organised by the centre, there is also a splendid 300-seat auditorium and an enormous window with views to the bay and the Cantabrian Sea.
5. Castles
Give your corporate meeting a medieval touch by conducting it in a castle. The Bellver Castle in Palma is an extraordinary building overlooking Palma de Mallorca that currently houses the city's Museum of History and the Despuig Collection of classical sculpture making it a luxurious venue for cultural and leisure activities. The castle has outdoor areas, including the spectacular parade ground, the first-floor gallery and the walkway around the battlements. The interior features a conference hall and a chapel for congresses and meetings.
Another castle you can rent out for an event is the Peñafiel Castle Provincial Wine Museum in Valladolid. The structure lies in the heart of the Ribera del Duero Wine Region, in Castile-León. It has fantastic views of the beautiful surroundings, chock full of bucolic charm and, of course, the region's incredible vineyards. The castle itself has been converted into the popular Provincial Wine Museum and provides visitors with an insight into the techniques involved in wine production, as well as the region's agricultural traditions. The facilities include two ideal venues for events: a professional tasting room and a conference hall.
6. Venues for gastronauts
Have you ever been to a large event that had no food or beverage? It's unlikely! Guests remember the fare at events, especially if the event is centred around a meal. Treat your guests' eyes, and palate, with venues that serve mouth-watering dishes and toothsome. Spanish dishes like tapas and paella have captured the taste buds of many people worldwide and the country has several restaurants famous for serving these traditional Spanish dishes and more like Ell Bulli, Sant Pau, and Can Fabes.
But if you are looking for a place that mix MICE and good food, there is no better than Mas Marroch Events Centre in El Celler de Can Roca that can be found in the 14th-century Gothic mansion surrounded by centuries-old gardens. The area can be easily transformed into various spaces to adapt to your MICE needs. El Celler de Can Roca serves excellent dishes provided by the Roca brothers, internationally-renowned chefs with three Michelin-stars.
7. Theatres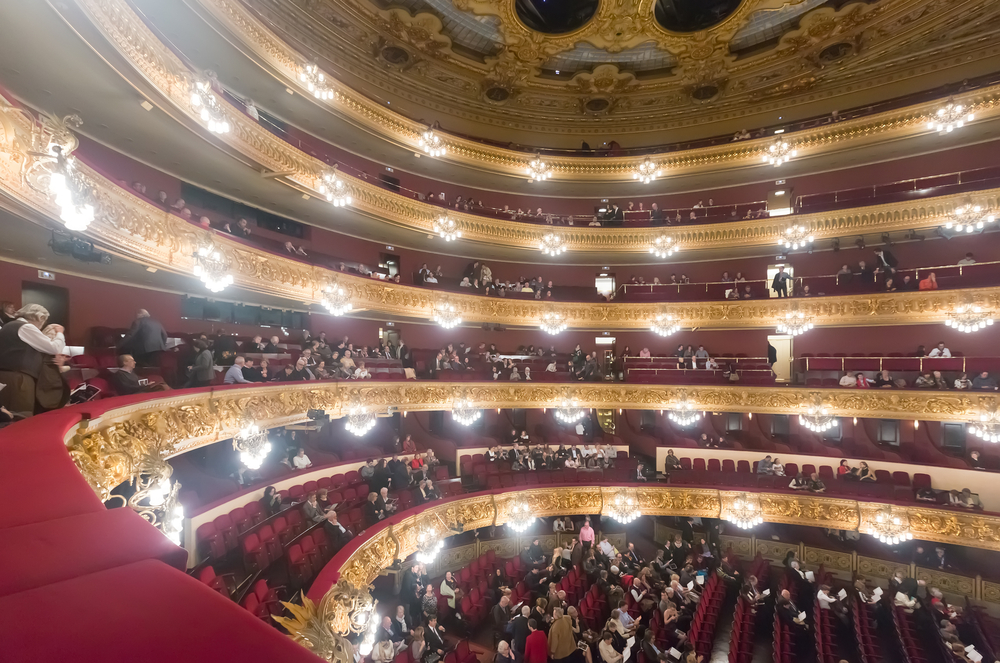 If you want to take a more conventional route for your event, theatres might well be the way to go. Theatre spaces are very super versatile and can be easily transformed into all manner of configurations based on the theme of the event.
Only in Barcelona that you will find Europe's largest Italian-style opera theatre – Gran Teatro Liceu, where numerous performances by the world's finest orchestras and opera stars took place. This theatre is Barcelona's social and cultural flagships venue.
There are four stunning areas at your disposal: the luxurious Saló dels Miralls, a splendid setting for gala dinners; the Foyer, a multipurpose hall under the stalls for presentations and conferences; the historic lobby, where you can serve your guests with a welcome reception, and the Great Hall which includes the stage and stalls for conventions and great events.
8. Stadiums
If you want to feel the passion of Spaniards in all its magnificent glory then the nation's sporting arena might be your cup of tea… or, ahem, a glass of sangria. And there is no finer example than Catalonia's Camp Nou.
With a capacity approaching 100, 000, this iconic stadium is a temple of football and fans from across the globe flock to take in the majestic home of F.C. Barcelona. There is a wide selection of packages and activities available here, including a game against the Barça legends, a private tour of the museum to discover its history and trophies, and access to the stadium on the team bus.
Meanwhile, whether it is for a product presentation, a convention, a work meeting, a training cycle or gala dinner, the home of Barcelona's eternal rivals Real Madrid, Santiago Bernabéu Stadium, is the best MICE location in Spain as it is located in the city's business district with easy access to the airport. Once the corporate activities are over, arrange a match against the team's legendary stars, which can be for fun or as a charity event.
9. Hotels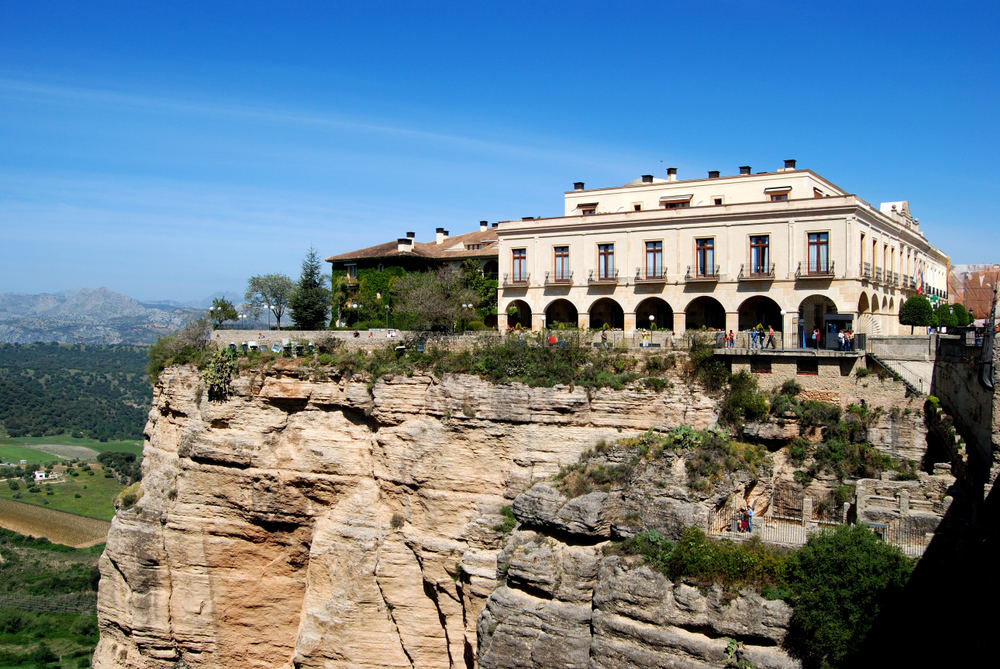 Thanks to being the top destination for Europeans, Spain has a rich portfolio of accommodation. With approx. 15,000 hotels in Spain and an excellent selection of 4- and 5-star hotels, there is a perfect place for your event.
Many of these hotels have convention or conference centres making it more convenient for event organisers. Some of the hotel chains have event facilities and golfing venues. Parador Hotels are accommodations near natural and historic sites that will treat your guests with amazing views.
There are several MICE locations in Spain that organisers can choose from. If you choose Spain, you won't go wrong.
For more information, visit www.spain.info; or send an email to singapore@tourspain.es; or call +65 6737 3008.  Please visit us at 541 Orchard Road Unit 09 – 04 Liat Towers, Singapore 238881.