MSC Euribia is Now Offering Fine Dining at Sea
Guest Writers are not employed, compensated or governed by TD, opinions and statements are from the specific writer directly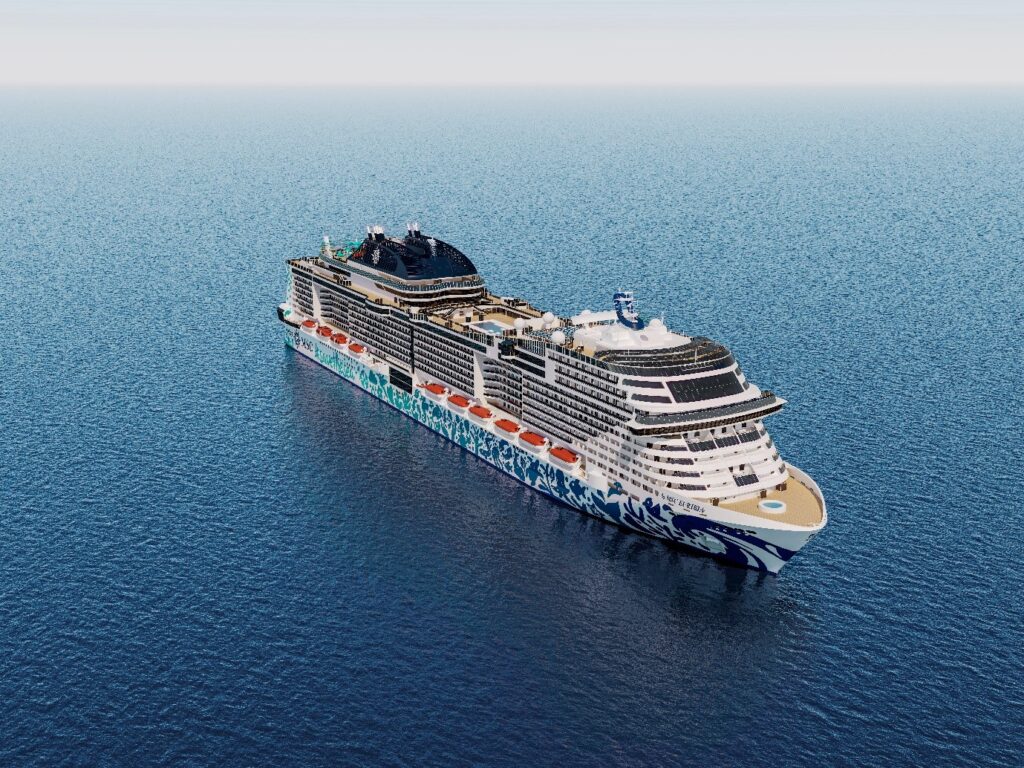 The MSC Euribia will introduce visitors to exciting new culinary offerings in addition to the classic favourites. MSC Cruises' newest ship will have many restaurants serving anything from steak to sushi to coffee.
The new flagship will debut in June, with upgraded amenities and additional entertainment and dining options. Guests may expand their palates with every mouthful at Helios Wine Bar, a new sort of steakhouse, and a new way to enjoy Asian food, all of which provide immersive and instructive experiences designed to improve the olfactory experience.
"We are constantly striving to anticipate the next big thing in food & beverage, and with MSC Euribia, we wanted to create settings unlike anything we have ever done," said Jacques Van Staden, Vice President of Food & Beverage, MSC Cruises.
"The same culinary excellence and great service that defines our offering will remain central to the experience but will be elevated to new heights. We aim to give our visitors something to talk about, wonder at, and remember long after their trip. Our food and beverage offerings will stimulate your taste, whether through new recipes, venues, or compelling narrative."
The MSC Euribia will have ten different restaurants, five of which are speciality restaurants, five of which are main dining rooms, and twenty-one of which are bars and lounges. Among the innovative approaches being implemented across the fleet are the following:
Learn About the Process of Making Wine
Helios Wine Bar, a fully digital wine bar, encourages guests to learn the wine's history. Guests may explore the background, grape varietals, wine-making areas, and more of the beverage they hold, thanks to cutting-edge multi-touch tables triggered by digital coasters. There will be something for everyone to enjoy among the 96 featured wines.
Cheese, cured meats, finger foods, and nuts have been carefully chosen to combine with each wine and will be available for purchase.
Helios Wine Bar will host Masterclasses for wine enthusiasts of all levels during the cruise.
It's Like Being at a Restaurant in Paris
Le Grill is a sophisticated new speciality restaurant serving all the flavour, flair, and excellence for which France is renowned. Sharing plates of shellfish, caviar, and chargrilled aged and dry-aged Black Angus beef from Meat by Linz is the focus of the new restaurant's menu. Caesar salad, French onion soup, moules frites, blue lobster and fresh tagliatelle, roasted Rockefeller oysters, Dover sole Meunière, and a selection of mouth-watering French desserts will all be on the menu at this upscale restaurant.
The ideal bar, located directly outside Le Grill, combines dessert, live music, and great art to give diners the impression that they have entered the streets of Paris.
New Flavours to Familiar Locations  
The Kaito Teppanyaki & Sushi Bar is a mainstay aboard MSC Cruises' ships, serving sushi and teppanyaki with authentic Far Eastern tastes. Professional cooks prepare a wonderful dinner in front of the diners, tossing spices and rearranging silverware with ease. The neighbouring sushi bar provides a more private setting, with 40 exquisite dishes crafted from only the finest and freshest ingredients. Combining the two types of restaurants provides a lively and engaging atmosphere that will leave passengers with fond new voyage experiences.
Robatayaki, a Japanese barbecue-like method of cooking that blends fish, meats, and vegetables grilled at variable speeds, will be available in Kaito for the first time on any MSC Cruises ship. In addition to high-quality sushi and sashimi, the restaurant also serves up huge combinations perfect for sharing, such as their distinctive Futomaki Uramaki (rolls), prepared by hand by a team of highly trained sushi chefs.
Menus With a Worldly Twist
The MSC Euribia will have speciality restaurants and the following:
A 1,336-seat Marketplace buffet with a wide selection of international cuisines, including late-night pizza and prepared mozzarella in-house.
Free breakfast, lunch, and dinner at the hotel's main restaurants (Colorado River, Green Orchid, and Il Campo) and its sibling establishments (Aurora Boreale and Aurora Borealis).
Forty different kinds of chocolate and biscuits are available at Jean-Philippe Maury Chocolat & Café for those with a sweet tooth. In addition, the neighbouring Crêpes & Gelato offers ten unique crêpe varieties in addition to seventeen ice cream and sorbet flavours.
There will be 21 bars and lounges, from a classy Champagne Bar to an adults-only Sky Lounge serving molecular cocktails alongside a breathtaking vista.