Netflix 'Street Food': What to expect at Jay Fai's Bangkok restaurant
Contributors are not employed, compensated or governed by TD, opinions and statements are from the contributor directly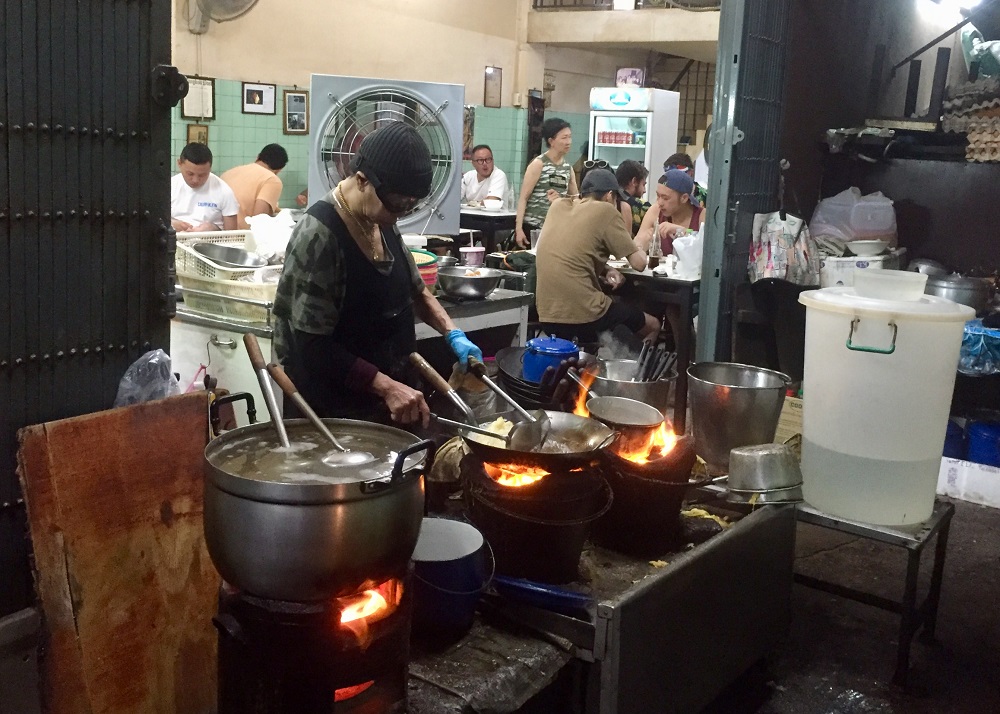 The TD team has gone to Jai Fai's Netflix-famous street food restaurant to give some tips and ideas, and find out what the hype is really all about.
Since hitting the Netflix original documentary series Street Food, the world-renowned street food artist Jay Fai has catapulted to popularity. Today, locals and tourists from all over the world flock to her quaint little shop on the streets of Bangkok to try out her spin on the staple tom yum soup and her sumptuous crab omelettes. The Michelin-starred chef now enjoys celebrity status, and so we thought to give it a go.
Getting there
To visit the local legend, one must reach the Maha Chai Road, in the neighbourhood known as Samran Rat or Pratu Phi in Bangkok's Phra Nakhon District. It is easily accessible via motorbike, tuk-tuk, car, or even by foot. I wouldn't recommend taking a car as it is in a busy area without parking. A good idea would be taking a taxi as the TD team did. You could easily spot the place as people usually flock to the attraction to take a gander at the local legend at work.
The wait
Initially, we tried calling the restaurant to get a reservation. Unfortunately, their phone was left unanswered, leaving us to just go ahead early and cross our fingers for a bearable queue. When we got there, the line was unsurprisingly long. We were 94th in line and had to wait a couple of hours before our orders were taken and eventually got served inside the weathered restaurant.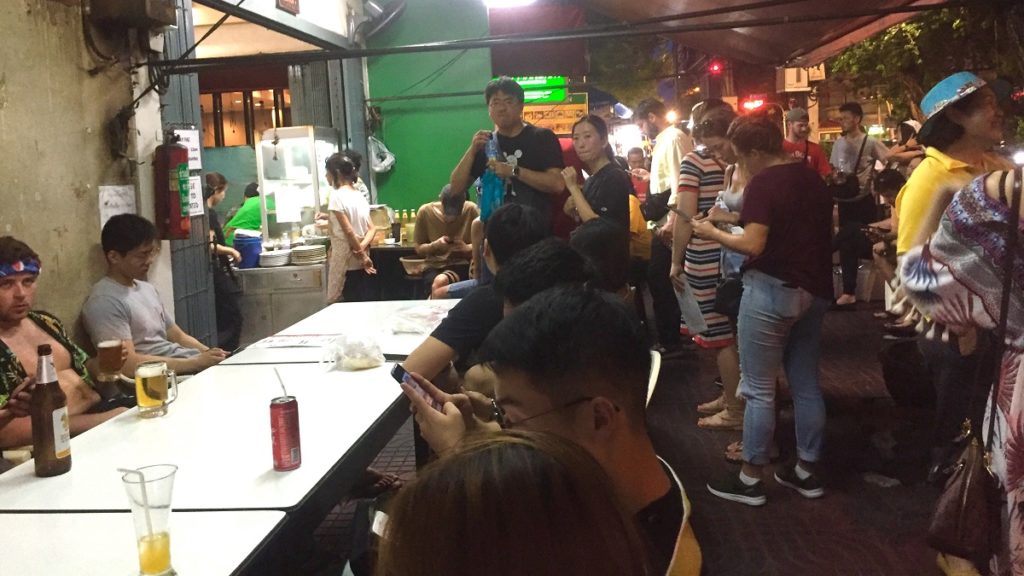 There are only 5-6 tables inside so most of the guests are lined up waiting outside the shophouse. They are assigned numbers and are offered drinks for the moment. I wouldn't recommend this place for hungry locals or tourists who need a quick fix. The wait can go as long as two to three hours, so I'd say — better be prepared. Get some good company before you go there, order some beers (as we did), to pass the time while waiting.
The food
As expected, the food was nothing less than what we expected from a Michelin-starred chef. We ordered the famous crab omelettes, of course, which was filled with tasty crab meat, covered in crispy wok-fried egg. My personal favourite was the yellow curry, which was one of the best meals I've had in a while. Prices can go as high as 800-1,000 baht per meal.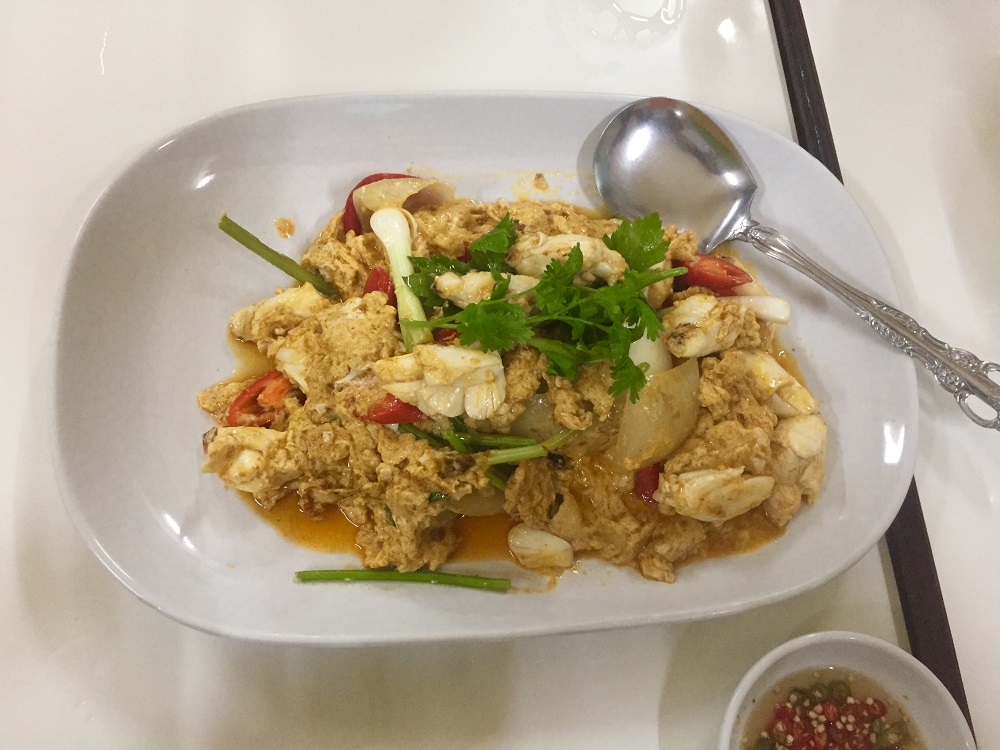 We waited for more than two hours before we had hour meal but finished everything in 16 minutes (selfies and food photos included)!
Street food on a global stage
The food is great, even on par with some of the finest restaurants in the world, but what made the visit really special was Jay Fai's inspirational work ethic. The whole time we were there, I noticed she wasn't really doing anything else but cook! She was there laser-focused and just cooking the whole time. It proves that with hard work, talent, and dedication — a humble street food vendor can create world-class cuisine. So, for foodies and travel bloggers out there, this is definitely a must-try in Bangkok.