My sweet Netflix Streetfood-fame Putu Piring experience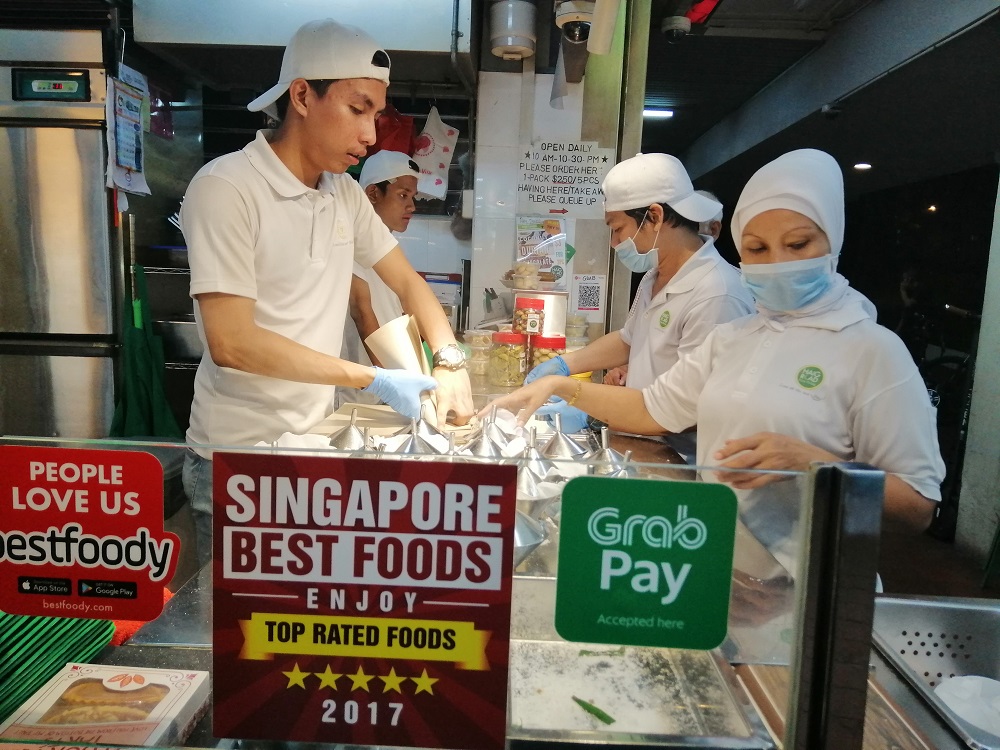 Last month, the TD team tried the Jay Fai restaurant in Bangkok made famous by Netflix's series Streetfood where we waited in line for two hours before we were seated and served. I went to Singapore last week and just like Ash Ketchum collecting those Pokemon badges, trying the star of Streetfood's Singapore episode is number one on my itinerary.
Thanks to our experience in Thailand, I readied myself in case I have to line up for hours. I went to an unsuspecting hawker centre in Ang Mo Kio, where one of the six branches of Haig Road Putu Piring resides. To my surprise, there is no long line, which is good news for foodies that want to taste this Michelin-recommended Singaporean dessert.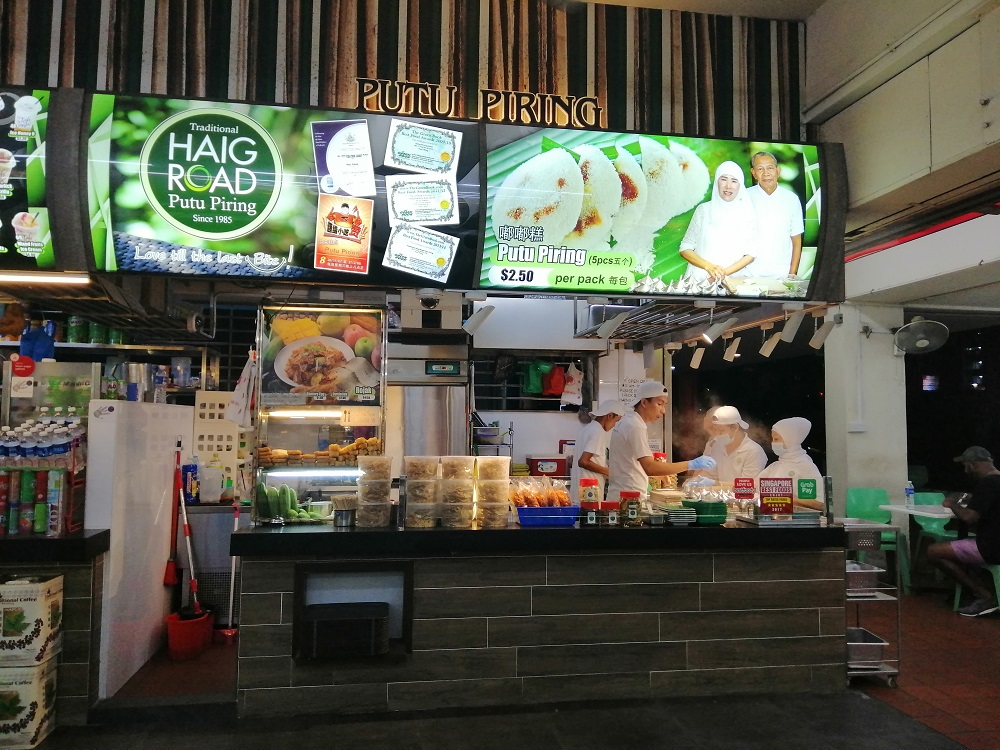 Netflix introduced us to owner Aisha Hashim who grew up helping her mum make putu piring – steamed rice cakes with palm sugar. Since Aisha introduced technology in handling some of the ingredients, she expanded the company by opening more branches all over Singapore.
Prep work for the rice flour and gula Melaka (palm sugar) were done in the factory in huge quantities and were delivered to the different branches where they were steamed in tiny stainless steel moulds.
The best thing is – it is very cheap! SGD 2.5 (USD 2) for five pieces!
Thai, Malay, or Indonesian?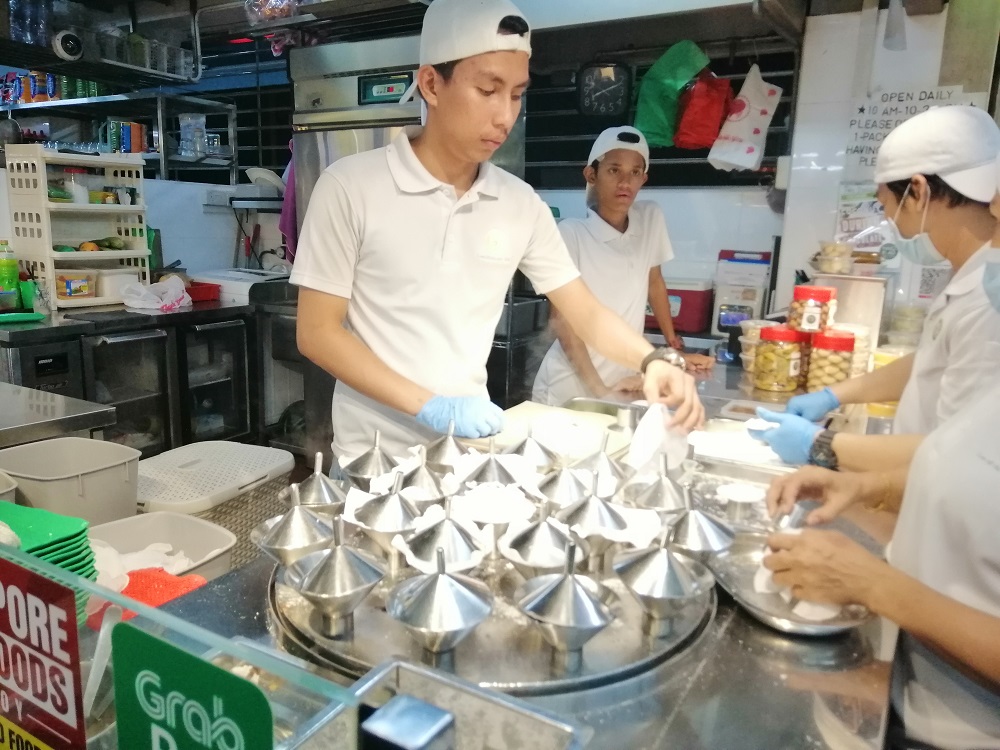 I sat down with Ang Mo Kio store manager Zemah Rahmat who shared to me that she grew up in Malaysia eating her mother's putu piring. However, compared to the stainless steel used to mould and cook the rice cake, her mother used coconut shell.
I learned that piring means flat, which describes the shape of the rice cake. Kueh tutu is cooked the same way, but is much thicker and rounder. We saw one store selling kueh tutu with different fillings from coconut to peanut butter to chocolate.
Putu piring may have been an iconic Singaporean delicacy, but variations of this dessert are found in other Asian countries like Indonesia, Malaysia, and Thailand. In the Philippines, the closest thing we have is called puto bumbong.
A taste of childhood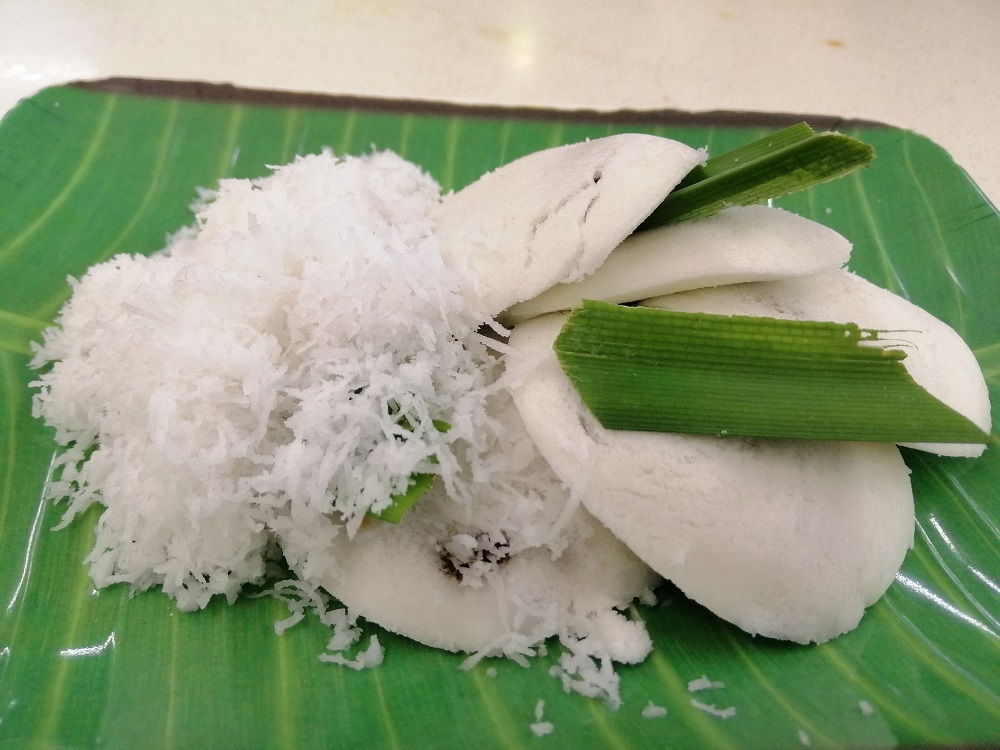 Putu piring reflects the image of Singapore being a melting pot of different nationalities. I paired my putu piring with a Malaysian drink called barley juice, which is equally divine.
Like a true Asian dessert, putu piring is a perfect way to cap a meal. It is not that filling when eaten alone. For sure, one serving is not enough. I feel nostalgic and was reminded by my childhood and the snacks made by my mother and grandmother.