Omicron Pushes Back Airline Industry's Recovery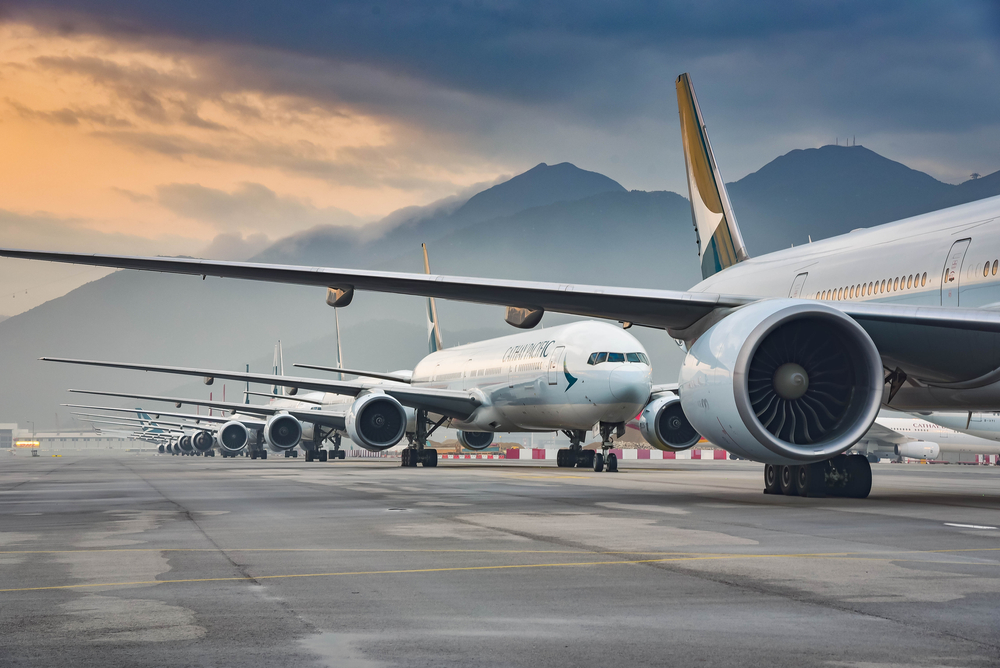 According to airline and airport officials, new travel restrictions imposed by the Omicron coronavirus variant have delayed the embryonic recovery in international flights, causing delays and frustrations in some regions.
The flurry of new testing and border restrictions has caused fears ahead of the crucial Christmas travel season. Still, some airline executives have stated that any backwards steps will be short.
Global airlines have blamed a patchwork of shifting restrictions for low demand for international travel, which is vital for their return to profit in 2020 after suffering severe COVID-19 pandemic-related losses.
According to Reuters, American Airlines' incoming CEO, Robert Isom, the Texas-based carrier's return to profitability is predicated on a full-scale rebound in travel demand. American Airlines has the greatest debt stock in the United States airline business.
"Anything (that gets in the way) merely delays recovery," he explained.
He stated that while the airline's home business remained robust, new travel restrictions had impacted demand in several international markets.
Following a sell-off last week, airline stocks have recovered some ground. While investors are reassured by anecdotal evidence that the new variant may not be as severe as initially anticipated, it could take weeks, if not months, to determine its impact on the path of the pandemic.
On Tuesday, United Nations organisations specialising in aviation and tourism urged travel restrictions in response to new coronavirus variants to be used only as a last resort.
Foreigners have already been banned in Japan, the United States requires a COVID-19 test 24 hours before flying, and visitors to Singapore must now be tested daily for seven days after arriving.
"We were witnessing accelerated openings until Omicron," Campbell Wilson, chief executive of Singapore Airlines budget subsidiary Scoot, said at a CAPA Centre for Aviation event in Sydney.
"We've practically seen a pause since then," Wilson added.
Airlines and travel agencies hope that increased vaccination rates and new treatments will make a difference.
"This is not the spring of 2020," said Glenn Fogel, CEO of Booking Holdings Inc. "Absolutely not."
However, Sue Carter, Asia Pacific head of booking technology business Travelport, said she has noticed certain searches drop week on week.\ and traveller confidence is strongly related to government announcements.
According to a representative for the trade group Airports Council International (ACI) World, the global patchwork of travel restrictions complicates airport operations and calls for more international coordination.
In Australia, fully vaccinated visitors visiting Sydney and Melbourne must now stay at home or in a hotel for 72 hours after their arrival. According to CEO Peter Ingram, Hawaiian Airlines' previous policy of avoiding isolation contributed to the addition of five weekly Honolulu-Sydney flights beginning this month, rather than the initial plan of three.
Qantas CEO Alan Joyce expressed the hope that once more is known about Omicron; the 72-hour isolation restriction will be lifted.
"We're still trying to find out whether this is a spanner in the works or a fly in the ointment, "said Association of Asia Pacific Airlines Director-General Subhas Menon of Omicron. "From what we can see currently, it appears to be a fly in the ointment that is still safe to use."
Airlines have blamed a patchwork of travel laws for low foreign travel demand, which is essential for their return to profitability, and Omicron appears to be exacerbating the situation.
SOURCE: REUTERS