Outrigger Mauritius ups its eco tourism game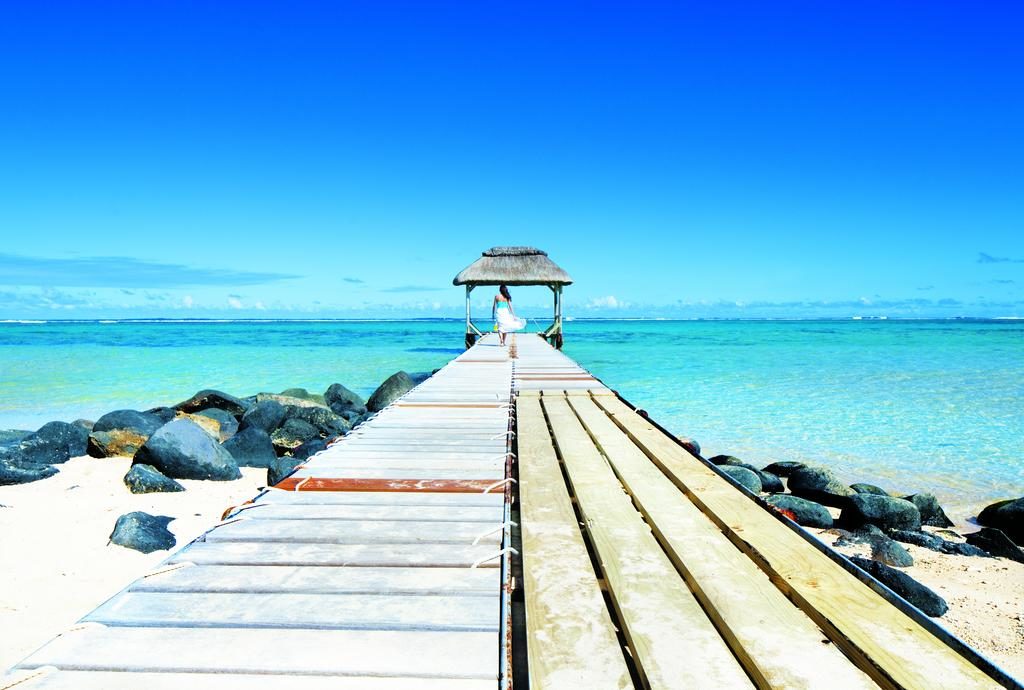 As the millennial generation gets more and more eco conscious, the tourism industry doesn't want to lag behind in offering them just what they might need. Quite aptly put by a fellow TD writer, gym crawls may soon replace pub crawls as wellness tourism gains prominence.
Seconding that perception, the Outrigger Mauritius Beach Resort announced their top ten ecotourism experiences, aimed at guests who want to experience the unique natural attraction of south Mauritius. The picturesque location of the resort doubles up as an opportunity to learn about the marine and terrestrial ecology of the island. The south is defined by coral reefs, lagoons, mangroves reserves, plantations, steep waterfalls and forested slopes rising up to Little Black River Peak at 827m, the tallest on the island. That's what I call a win-win for the conscious traveller and sustainability-seeking brands like Outrigger.
Adjacent to the Bel Ombre nature reserve, the Outrigger Mauritius Beach Resort has activities ideal for all ages. Eco activities combine adventure and educative value and guests can enjoy special rates if they book via the resort's activity desk.
Take your pick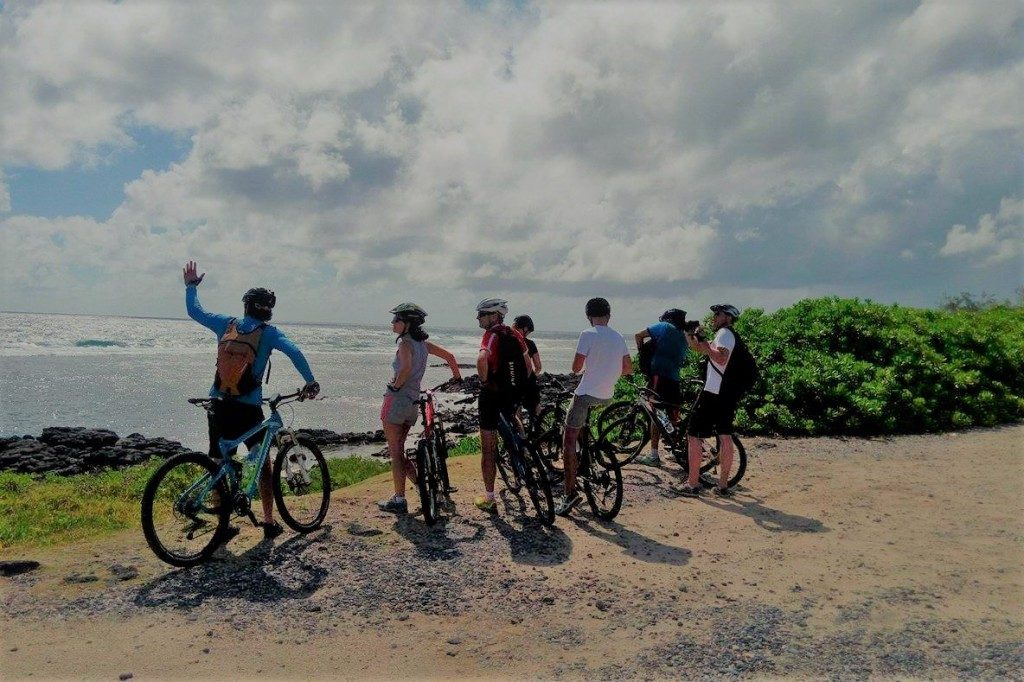 E-Bike Tours: See the best of the south coast on an e-bike – a bicycle with a battery charged engine that lets you travel greater distances in less time. The rides last half a day or a day and allow guests to enjoy amazing landscapes, take pictures and relax. Guided trips include cultural insights, historical explanations, anecdotes and stops for Mauritian food and drink with locals.
Guided Hike in Biosphere Reserve: A guided five-hour hike among mid-altitude forest, tropical evergreen forest, marshlands and heath at the UNESCO Biosphere Reserve in Bel Ombre, adjacent to the resort, can help you spot rare endemic birds such as the Echo Parakeet, Mauritius Kestrel, Pink Pigeon, the Cuckoo Shrike, and more.
Hike Black River Gorges National Park: Discover the last stand of many indigenous forest and wildlife species in a remote area covering 2% of Mauritius' land surface.
Pro tip: Hike off the trail.
Hike Frederica Reserve: Take a guided trip around 1300 hectares of Mauritian biodiversity from sugar cane fields on the coast up valleys with waterfalls to deeply forested highlands. It is the habitat of rare birds: the Black Bulbul and the Echo Parakeet. Look out for the Java deer.
Pro tip: Bring out the nocturnal in you and opt for a night safari instead.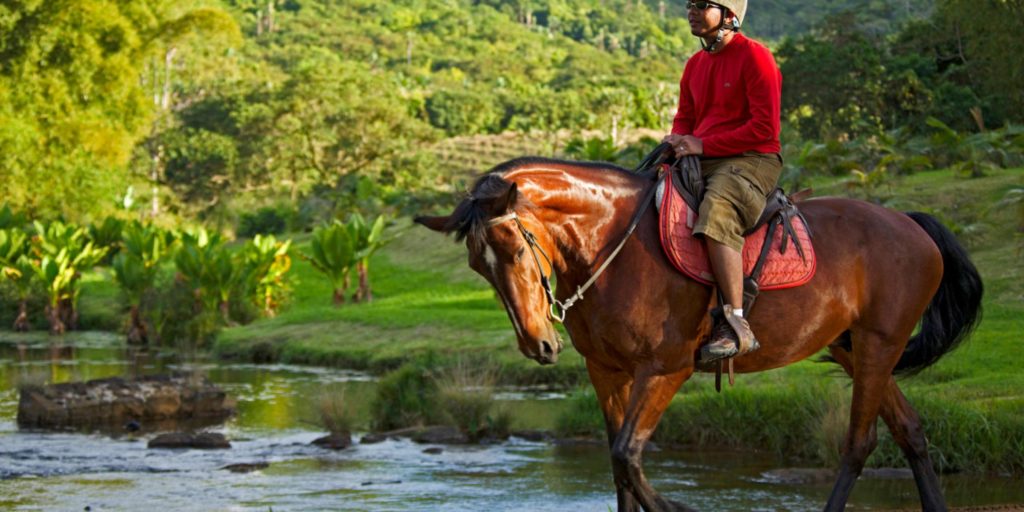 Horse Riding in Riambel: Located just a few minutes away from the resort, the Centre Equestre de Riambel offers horse riding sessions on a 2.5 km stretch of beach.
Double whammy: Horse riders can also swim with the horses in the lagoons.
Iles Aux Aigrettes: The 27-hectare low-lying islet just under a kilometre off the southeast coast of Mauritius is now a nature reserve, scientific research station and ecotourism attraction. The island retains the only surviving "Mauritius Dry Coastal Forest" and is home to endangered species. Visitors can see the Aldabra giant tortoise, the slow Telfairs Skink, and the wildly coloured day gecko.
Kite surfing: The south of Mauritius is ideal for kite surfing, especially June to September. It takes between six and 10 hours to learn the basics as it's a challenging sport that requires a degree of resilience before you can perform freestyle, wave riding, jumping, and air-style. Pick a new skill on a holiday and even earn an updated IKO progression card from the instructor.
Lagoon Trip by Glass Bottom Boat: In the Bel Ombre lagoon at the Outrigger there are healthy coral reefs, a total of 55 hectares (136 acres) of coral patch reef and 22 hectares (30 acres) of seagrass beds, with approximately 70 different fish species observed in the lagoon. A trip into the lagoon on a glass bottom boat complete with ecological interpretations by NGO Reef Conservation is inspirational and educational. The activity is a key part of Outrigger's global marine conservation initiative, 'OZONE', which is committed to preserving coral reefs.
Le Morne Mountain Hike: The 490m peak is a World Heritage site. It honours the island's slaves who found refuge on the mountain. You need a guide to reach the top and enjoy the views from this amazing coastal mountain. But this one calls for you to be in good shape.
Seven-Coloured Earth: Apart from waterfalls, mountains, plateaus, crater and valley views, one of the attractions of a trip to Chamarel is to witness the 'Seven Coloured Earth' phenomenon. Through variable decomposition of volcanic rock, sand dunes have settled into surrealistic stripes of seven different colours in a process that geologists don't yet fully understand.