Phuket Complex Sandbox visa process
Guest Writers are not employed, compensated or governed by TD, opinions and statements are from the specific writer directly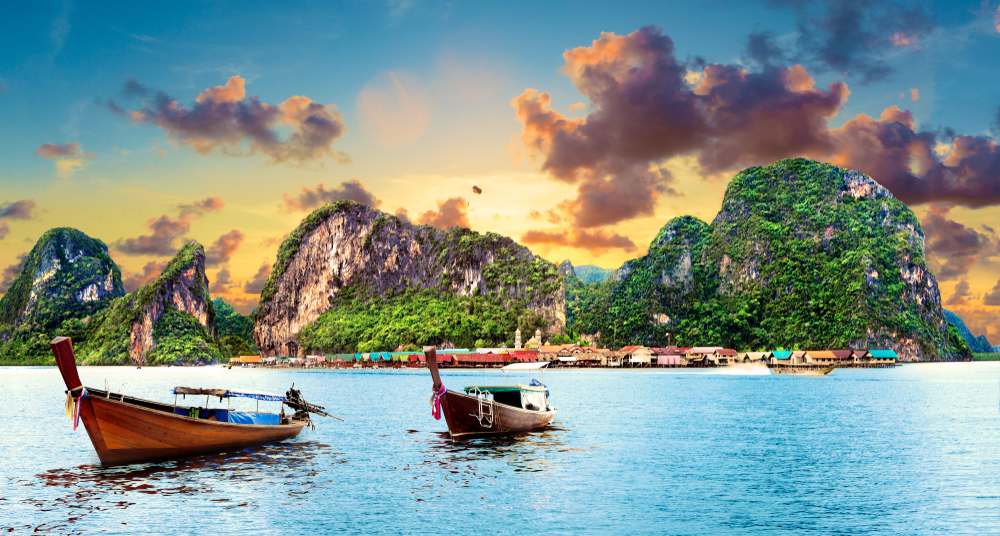 I was fortunate to live in Bangkok for three years until December 2019, when I chose to retire back home in Sydney to take care of my medical condition, therefore I have a special place in my heart for Thailand and I really wish that this beautiful country recovers soon as tourism is a very essential part of the country economy. 
Recently Phuket opened to vaccinated visitors, under a program called "Phuket Sandbox", whilst 5 other provinces including Bangkok remain in lockdown due to the recent spike of infections of the Delta variant.
Whilst Phuket has opened to vaccinated travellers, I have made some research on how the visa application process work does, yes because even though Aussie passports holders get 30 days stay visa on arrival, right now under the "Phuket Sandbox" program everyone needs to apply for a visa
The application process appears somewhat unclear and there is an awful amount of paperwork to compile and the submitted to the local Thai consulate or embassy. So even though Thailand has announced that is welcoming some visitors with open arms, but the visa application is not an easy one.
Phuket, Thailand's most popular island destination, welcomed international visitors for the first time in 15 months as the country cautiously reopens to some fully vaccinated visitors.
Under this new visa scheme, fully vaccinated visitors can enter Phuket from a list of countries, including Australia, and skip the government-mandated 14-day isolation period. To be eligible for the program, travellers must submit to a COVID-19 test before flying and two more tests after arrival. All international visitors must also download a location-tracking app and cannot travel to the Thai mainland for 14 days. Travellers not staying in Phuket for the full 14 days cannot travel to the mainland at all.
The "Phuket Sandbox" initiative is the Thai tourism industry's latest attempt to entice returning visitors: It previously offered $1 per night hotel rates and promoted six golf quarantine resorts earlier this year.
Officials hope that the "Phuket Sandbox" will serve as a successful model for reopening Thailand's other popular tourist destinations on 1 October, the target date set by Thailand officials. Among these locations are Bangkok, Chonburi, Chiang Mai, Phetchaburi, Prachuap Kiri Khan, Phang Nga, Krabi, Surat Thani and Buriram.
Application Process
Applying for the Phuket Sandbox program is not simple or even straightforward.
After all, Bangkok and several other Thai provinces are closed for 30 days (even as Phuket reopens) due to an increase in cases. Every day, nearly 6,000 new infections are reported.
A 'Sandbox' tourist was hospitalised after testing positive for COVID-19, according to local reports. Thirteen passengers on the same flight as the person who tested positive must also be quarantined.
With those figures in mind, I can see why Thailand is tightening up on tourism. Travelling to Thailand entails more red tape than in other countries; a Bangkok Post editorial dubbed the programme a  "prison vacation." But where the government could do a better job is in its explanation of the application process.
Here are the requirements for entering Thailand under the Sandbox program:
Passport and valid Thai visa or re-entry permit
Must be fully vaccinated against COVID‑19 no less than 14 days before the travel date and must have a vaccine certificate to verify vaccination
A printed Certificate of Entry (COE), a letter given by the Thai Embassy or consulate that allows foreigners to enter the country
A negative RT-PCR test, issued within 72 hours before departure
Insurance covering a minimum of $100,000 of medical costs, including medical expenses if the applicant contracts COVID-19
A Health Declaration Form
These are just the requirements needed to get into Thailand, the Certificate of Entry is an application all on its own and can be filled out online.
The application process begins normally, with a request to enter the passport and travel information. Thailand says it can take three working days to process applications, and with my travel dates approaching, I knew I needed to get a head start.
Here is the confusing part.
Travellers must stay in the same hotel for the first seven days under the Sandbox program. In addition, Sandbox travellers must stay at a "SHA+ (Safety and Health Administration Plus)" approved property and pocket the cost of a COVID-19 test taken upon arrival.
The hotel must provide a unique QR code, like the QR code we find here in Sydney when we enter a business or venue. As not all hotels provide that, you must ensure that the Hotel is a "SHA+" property that provides the QR code.
If you submit the application incorrectly or are missing documentation, the consulate or embassy will reject your application, so the "Sandbox" programme may not be the best travel option if you like to plan last-minute trips.
According to the Bangkok Post, Sandbox programme participants will not experience the "Phuket of old." Instead, they will be met with "draconian rules, restrictions, and closed shops," according to the statement.
Travelling during the pandemic necessitates becoming accustomed to new rules. I am confident that everyone should be fine with stricter regulations because, in theory, they are intended to protect residents of the place you visit however, the entry requirement and process should be user friendly and clear.
More rules are not the problem but if Thailand hopes to have a successful tourism program, it could certainly stand to streamline its application process.