PM Scott Morrison unveils four phases reopening plan
Guest Writers are not employed, compensated or governed by TD, opinions and statements are from the specific writer directly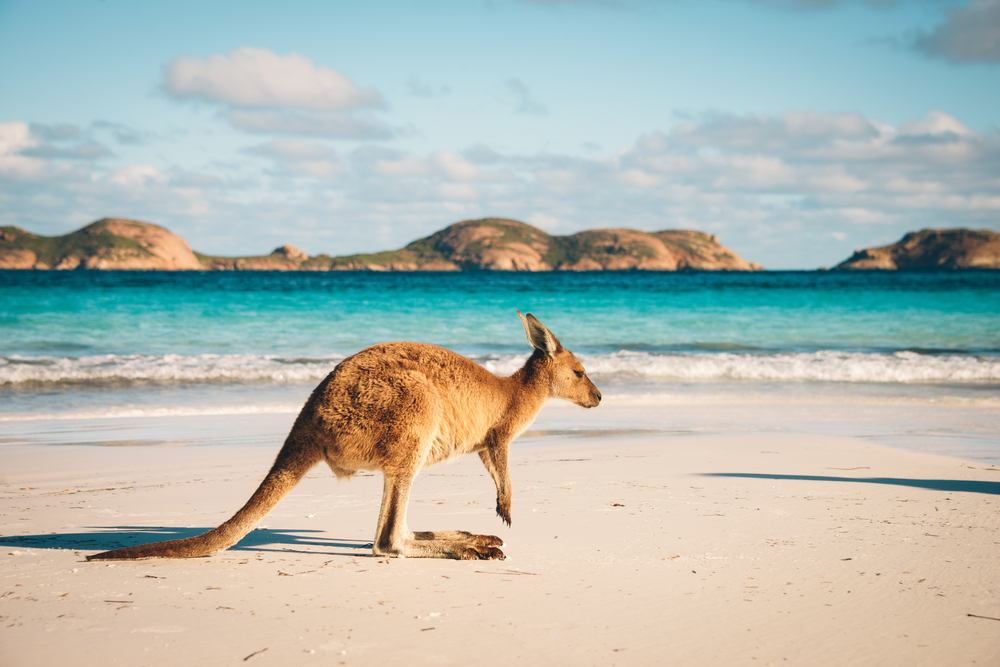 Fully vaccinated Australians would be allowed to spend only seven days in-home quarantine under a pilot programme.
In the first stage of the government's new four-stage plan for a "pathway out of COVID," international arrivals to Australia will be cut in half to just over 3,000 passengers per week until early 2022, while home quarantine for vaccinated travellers will be trialled.
Following the National Cabinet meeting last Saturday, Prime Minister Scott Morrison outlined the roadmap, stating that the country was now in phase 1 or a "suppression phase."
Morrison suggested that beginning with Phase 2, fully vaccinated Australians would face fewer restrictions on international travel and would not be required to quarantine upon their return to the country.
"I hope we're living in that second phase next year," Morrison later added, refusing to specify any specific dates or timeframes.
In response to the growing threat posed by the Covid-19 virulent Delta strain, phase 1 will halve the number of people allowed into the country for at least the next six months, a blow to the estimated  34,000 Australians still stranded overseas and wanting to return home.
The current weekly limit for international arrivals is 6,070; the new lower limits will take effect on  July 14, though some states may reduce flights earlier.
The decision comes nearly a year to the day after Australia implemented its contentious cap on international arrivals on July 13, 2020, with Morrison confirming that the new limits would most likely remain in place until early 2022.
The government is willing to increase the number of underwritten charter flights that arrive at  Darwin's dedicated Howard Springs quarantine facility, which Morrison claims now has plenty of spare capacity.
Morrison later acknowledged that the additional repatriation flights "obviously cannot fully mitigate the impact of the 50% reduction, particularly out of Sydney."
Arrival caps are expected to be lifted later for fully vaccinated travellers, who may also be allowed to quarantine for seven days at home rather than 14 days in a hotel.
Adelaide will be the test city for a seven-day home quarantine for returning vaccinated travellers in the coming months, with other cities possibly following suit.
Expert medical advice, according to Morrison, "shows that a vaccinated person doing quarantine for seven days is stronger than an unvaccinated person doing quarantine for 14 days."
To indicate a passenger's vaccination status, a "digital vaccination certificate" would be used, which could include the government's own MyGov and Express Plus Medicare apps, as well as Apple Wallet.
The government has also been in talks with the International Air Transport Association about nationalising the International Air Transport Association's Travel Pass app, which is already used by dozens of airlines, including Qantas.
Morrison referred to Australia's four-stage pandemic recovery plan as "the pathway."
"This is a transition from a pre-vaccination period in which we focused on virus suppression in community transmission cases to one in which we manage COVID-19 as an infectious disease like any other in our community."
Phase 1: Following, subsequent "post-vaccination phases" will be triggered when the country reaches specific vaccination thresholds that will "be determined by modelling," according to Morrison.
"Post-vaccination settings will concentrate on preventing serious illness, hospitalisation, and death."
Recognizing and adopting "the existing digital Medicare Vaccination Certificate" and establishing "digital vaccination authentication at international borders" will be key steps.
Phase 2: Arrival caps for unvaccinated travellers would be restored with "higher levels of arrivals" for vaccinated passengers, with vaccinated Australians able to travel overseas to select countries.
"I hope we're living in that second phase next year," Morrison later added, refusing to specify any specific dates or timeframes.
According to the plan, state lockdowns would be implemented "only in extreme circumstances to prevent escalating hospitalisation and fatality."
"New reduced quarantine arrangements for vaccinated residents" would be implemented, and the country would also begin the first in a series of annual vaccine booster programmes.
Phase 3: Would be an example "Morrison described the consolidation phase as "where we manage COVID consistently with public health management of other infectious diseases." That basically means that the COVID-19 hospitalisation and fatality rates would be comparable to the flu."
Vaccinated Australians would be "exempt from all domestic restrictions," with no limit on the number of vaccinated travellers who could return.
It is also proposed to "extend (the) travel bubble for unrestricted travel to new candidate countries," citing Singapore and the Pacific as examples.
This is likely to be along the same lines as the current Australia-New Zealand travel bubble, which requires no vaccination or COVID tests before departure or on arrival, and could be preceded by more tightly controlled 'COVID-safe corridors' where travellers must be vaccinated and take a test on arrival.
Phase 4: Would be "back to normal", or perhaps the new normal, the government "lifts all restrictions on outbound travel for vaccinated persons," although this doesn't rule out the need to quarantine on return.
uncapped inbound arrivals for all vaccinated persons, without quarantine; and
uncapped arrivals of non-vaccinated travellers subject to pre-flight and on arrival testing.
However, this might not potentially be reached until the end of 2022 or even early 2023.