Private jet market booming in Dubai
Privileges of Private
Customers of the high-end travel industry use private planes. A private jet charter in Dubai, for example. This gives the person who makes the reservation authority over who boards the plane, whether it's friends, family, or coworkers in the case of business travel. While chartering a plane can be pricey, there are certain advantages.
First and foremost, chartered flights provide customers with a high level of luxury and convenience. Individuals can avoid the headaches of dealing with crowds and security at airports that passengers on commercial planes must endure. It also saves time because passengers who charter planes can create their flight schedules, choosing their departure times, and they don't have to worry about layovers or flight modifications.
A chartered flight's onboard experience is also customized to give passengers a more personalized service. This includes the onboard amenities; for instance, travelers can choose their flight crew, they may be given catered meals, and have access to technology and entertainment systems. Additionally, because fewer passengers are on board, individuals have more room to roam around freely throughout the journey.
Corporate and other business travelers frequently use charters, allowing them to conduct business or accommodate their hectic schedules while in the air. In some circumstances, private aircraft transfer goods and services between companies and their clients. Celebrities and athletes are among those who commonly hire private planes.
Customers who fly privately have the added benefit of bringing much more with them to their destination, including pets, athletic equipment, and large objects challenging to transport on commercial planes. They also eliminate the possibility of these items being lost in checked baggage. To the untrained eye, private jet travel appears to be extravagant. However, when you consider the worth of a person's time, it becomes more cost-effective. In addition, private planes may land at smaller airports, which allows them to transport their passengers to their destination faster.
So why is a high-end service doing so well during an economic crisis? The world, especially the business world, has to continue no matter what. Flying via private jet is a safer way to travel, which is a safer way to do business. Let us look at Dubai as an example.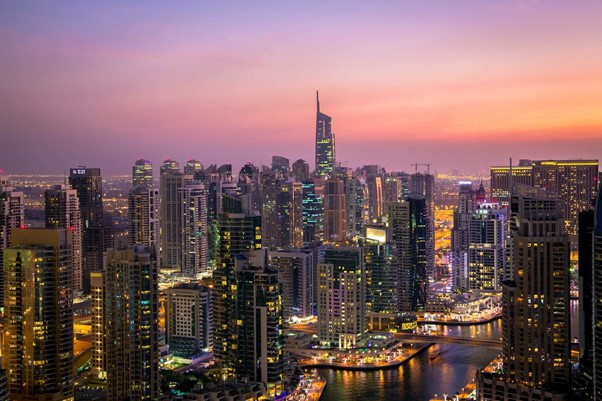 Booming Dubai Market
Following the suspension or decrease of regular flights for key destinations to and from Dubai, the private and business jet industry saw considerable growth last year as corporates, and high net worth individuals preferred charter flights. According to aviation experts and analysts, customers are willing to fly despite restrictions on scheduled flights in the aftermath of growing Covid-19 conditions in certain parts of the world. Increased trust in the UAE government's immunization program, tourism-related activities, and other economic stimulus measures to enhance consumer and corporate optimism has increased air movement.
Short waiting times in permanent private bases of operation are a primary motivator for health-conscious travelers. According to a research firm survey, passengers on commercial airlines are exposed to 720 touchpoints. Flying privately reduces waiting time to around 30 minutes. While the introduction of Covid caution has introduced new clients to the business, the UAE market has also benefited from the expansion of commerce and tourism with Israel. As a result, many private charters for leisure and business have flocked to the area.
There's also the issue of trustworthiness. Some people cannot and will not accept the risk of missing an important meeting due to a canceled flight. Most people who charter flights do it because they don't want to deal with the nuisance of traveling commercially, and money isn't an issue.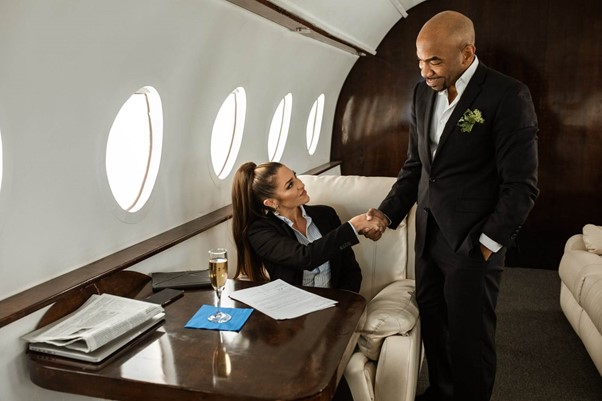 When you fly privately, the aircraft will be thoroughly cleaned before and after your flight. In addition, the aircraft is disinfected and checked over before you board by a COVID 19 cleaning specialized team before every trip. When in the presence of all passengers, the staff is trained specifically in COVID 19 protocol and wears masks. On request, further measures can be implemented. Within 72 hours before departure, all crew members will have negative PCR results and relevant certificates.