Qantas reveals international travel start date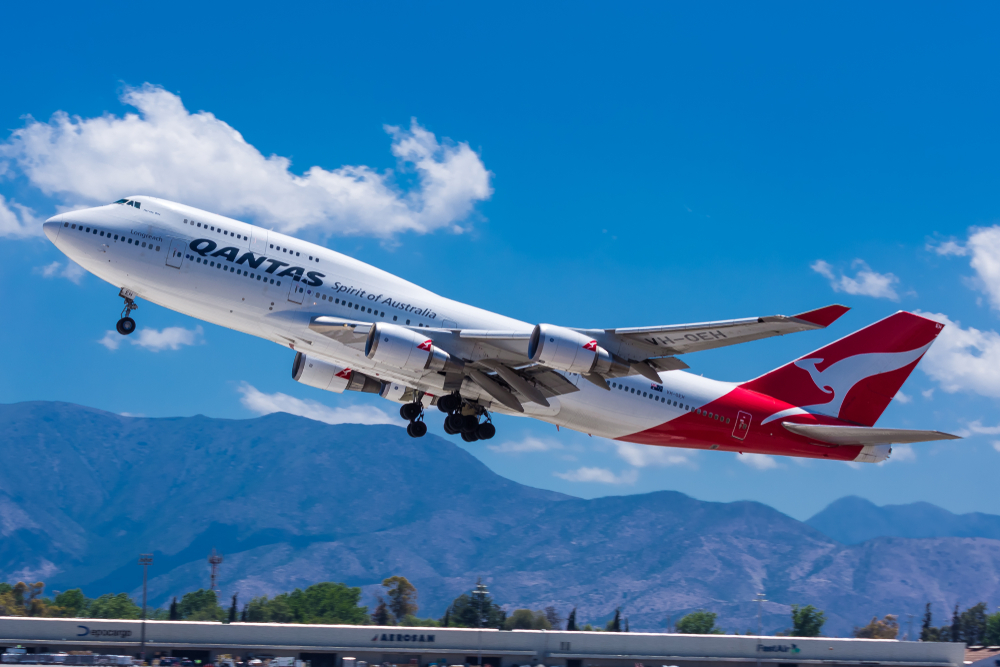 According to Qantas, flights to Singapore, the United States, Japan, and the United Kingdom are expected to resume in mid-December, while flights to Bali and Thailand will resume in April of next year.
The Flying Kangaroo announced its return to international travel on Thursday, along with its full-year results. Qantas reported a $1.8 billion loss after a year marked by "frankly… diabolical" trading conditions, according to CEO Alan Joyce.
However, as the domestic and international vaccine rollout accelerates, Qantas has its sights set on resuming international flights.
Qantas stated that, pending the National Cabinet's phased reopening of borders, it will initially focus on resuming flights to highly vaccinated destinations such as North America, Singapore, Japan, and the United Kingdom beginning in December 2022.
Qantas intends to reintroduce five A380s to its fleet by the middle of 2022 to service the Los Angeles and London routes.
Flights to Bali, Jakarta, Manila, Bangkok, Phuket, Ho Chi Minh City, and Johannesburg will take longer to resume due to lower vaccination rates. Qantas anticipates that these flights will resume in April 2022.
And it all depends on Australia reaching an 80 percent vaccination rate by December, according to Qantas. Currently, 25.14 percent of the Australian population is fully vaccinated, with projections indicating that by December, 80 percent will be fully vaccinated.
Qantas plans: 
Mid-December 2021
Flights to Singapore, the US, Canada, UK Fiji, and Japan reopen.
Flights to New Zealand will resume, provided the two-way bubble restarts.
Flights to the UK may be routed through Darwin if the Western Australian government's "conservative" approach to its border's limits Perth's use as a transit hub.
February 2022
Flights to Hong Kong resume.
Mid-April 2022
Qantas reopens the remainder of its international Qantas and Jetstar network.
"The prospect of flying overseas might feel a long way off, especially with New South Wales and Victoria in lockdown, but the current pace of the vaccine rollout means we should have a lot more freedom in a few months' time," Joyce said.
"It's obviously up to Government exactly how and when our international borders reopen, but with Australia on track to meet the 80 per cent trigger agreed by National Cabinet by the end of the year, we need to plan ahead for what is a complex restart process."
The airline can and will adjust its plans if it's forced to, he added. The airline has already been forced to amend its international travel itinerary several times as the Delta COVID-19 strain reshaped the global pandemic.
"Some people might say we're being too optimistic, but based on the pace of the vaccine rollout, this is within reach, and we want to make sure we're ready," Joyce said.
"By the end of this calendar year, it's likely COVID will cost us more than $20 billion in revenue," he said.
"We've had to make a lot of big and difficult structural changes to deal with this crisis, and that phase is mostly behind us. As a result, we're geared to recover quickly, in line with a national vaccine rollout that is speeding up."
That's largely due to a $12 billion revenue impact over the 2021 financial year.
Joyce said times "remain tough" for Qantas staff, with thousands still stood down due to the prolonged international and border closures.
"Our focus is getting them back to work as soon as possible, which is why we were ramping up our flying and adding new destinations before the most recent lockdowns," he said.
"Despite the uncertainty that's still in front of us, we're in a far better position to manage it than this time last year. We're able to move quickly when borders open and close. We're a leaner and more efficient organisation. And our requirement for all employees to be vaccinated will create a safer environment for our people and customers."