Qantas reveals virtual travel experience from the ground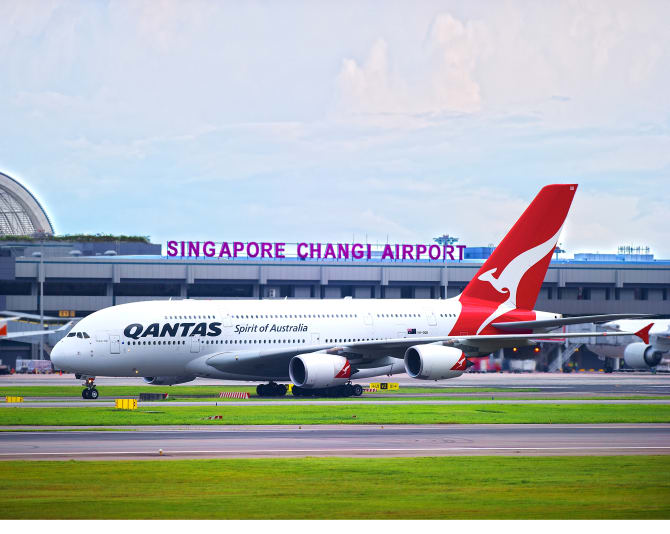 The airline industry saw a significant increase in passenger traffic this summer, as many passengers were eager to travel, in contrast to last year when many passengers were forced to quarantine due to strict Covid-19 requirements, mask mandates, and lengthy border closures.
This northern summer, however, saw numerous countries that are usually hotspots for tourists and leisure travel reopen their borders following a strong push for vaccinations that resulted in loosened restrictions.
For the time being, Australia's international borders remain closed, preventing Australians from travelling. As a result, Qantas' response and solution include a virtual and sensory experience.
Qantas recently unveiled a collection of aviation-themed backgrounds for online, virtual meetings. Upon revealing the 10 downloadable backgrounds, the airline plans to provide the opportunity for passengers to use the scenes for experiencing air travel while being on the ground.
"Our customers tell us they miss flying as much as getting to the destination itself and this sensory experience will help fill the temporary void while some of us can't fly because of border closures."
Stephanie Tully, Group Chief Customer Officer, Qantas, said. "We have some of the most engaged Frequent Flyer members in the world and while we might not be able to take them around the world right now, we can remind them of what they have to look forward to when we welcome them back onboard a Qantas flight in the future."
Furthermore, Qantas prepared a complementary soundtrack, which was completed by an Australian composer and featured the airline's signature in-flight and boarding music. The soundtrack was paired with a compilation of scenery from across the country by the carrier.
Australia's ongoing border closure continues during a busy summer vacation travel season in other parts of the world. Domestic borders remain closed and restricted, particularly in southeast Australia, New South Wales, and Victoria. While Qantas is cutting flights and staff, Virgin Australia has recently expanded its domestic operations by launching new routes from Adelaide.
Dave Emerson, Chief Commercial Officer, Virgin Australia Group, said, "With open borders between South Australia and Tasmania and Northern Territory, we're able to finally start direct flights between Adelaide-Darwin, as well as offer a new direct service between Adelaide-Launceston. More flying also means we'll have more of our team members in the air and more business for the many hundreds of tourism operators and hospitality venues who rely on the economic injection tourists provide their communities," a decision portrayed by the carrier's decision to widen its fight schedule for the local September school holiday.
Flights to Launceston, Tasmania, will begin on September 7, operating three times per week, while flights to Darwin, Northern Territory, will begin on September 6, operating four times per week.
Evidently, Qantas is still feeling the effects of the ongoing border closures caused by the Covid-19 ordeal. While Virgin Australia continues to operate flights and launch new routes to expand its route network, Qantas has devised a temporary solution to overcome the barrier until the circumstances are safe and favourable to return to normalcy. However, in order to strategically position itself to overtake its fierce competition, the carrier must be cautious when resuming optimal flight operations.