A toast to Chiang Mai: Wild Nature Chiang Mai offers artisanal jams, teas and herbs for the foodie on your gift list
Guest Writers are not employed, compensated or governed by TD, opinions and statements are from the specific writer directly
Striking out for a drive up to Chiang Mai is a perennially popular New Year vacation idea that never fails to please, and this year, for reasons we all understand, hitting the domestic tarmac for a road trip is a great way to scratch your itch for travel and have some adventure.
Just last week I returned from a 10-day holiday in the northern province discovering the sights, sounds and smells of the bucolic paradise. One experience which will linger was the discovery of Wild Nature Artisan, an organic farm, run by two local sisters.
Chatting away I learned that "Noy" and "Nai", were keen travellers themselves and strong believers in how a taste from a certain time, a smell from your childhood, can seemingly transport you back to that place. Indeed, they are so passionate about the concept, that it has become the inspiration for Wild Nature Chiang Mai, their new line of artisanal jams, herbal infused teas and herb salts.
With a line of seven jams, five teas and five herb salts launched earlier this year, they say their line is "an edible memoir of Chiang Mai." We say, these unusual but tasty products don't just make great gifts for the festive season and New Year, (and any time of year, really) but are also charming mementoes of your own travels.
The Products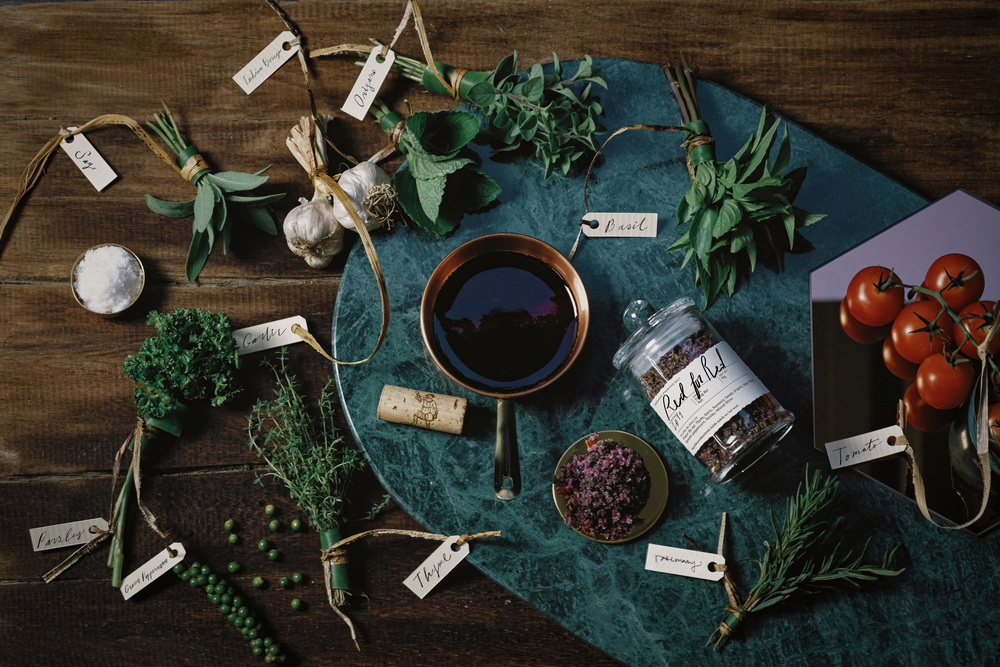 Delicious, fresh and unique, 'Citrus Melodies' jam pairs four kinds of oranges with Thai basil for a bright and tangy spread. For the sweets lover in your life, 'Banoffee Dreams' hits the mark and surpasses what we previously considered 'jam'. The mixture of banana, caramel, chai masala and butter is even better on ice cream or pancakes than toast. Romantics will adore the soft and sweet 'Memory of Kindness', a pairing of roses, lychee and raspberry.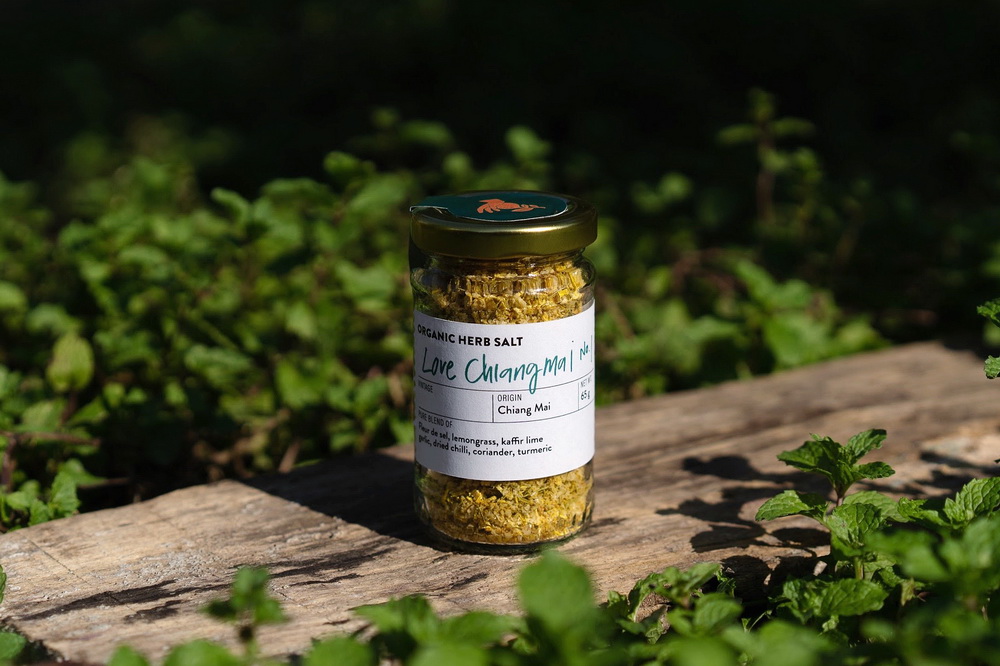 The herbal infused teas are unique and exciting, designed for hot or cold brewing. The colour-changing (thanks to butterfly pea) 'Magic Mints' melds black mint, chocolate mint, Japanese mint and Thai mint into an enchanted, naturally reviving brew. The 'Dreamchaser' is a naturally sweet, before-bed blend of torch ginger, rose, jasmine, coral vine, stevia, rukam and karonda fruit.
Add the herb salts to your favourite fresh vegetables or meats for a flavour punch. The 'Never Ending Summer' offers a taste of warm weather year-round with fleur de sel, dill, garlic, four kinds of mint and lime zest. And the 'Red for Red' is perfect for steaks, stews and Italian meals, offering an intriguing blend of fleur de sel, bay leaf, thyme, parsley, garlic, sage, tomato, green peppercorns and reduced shiraz.
 The Founders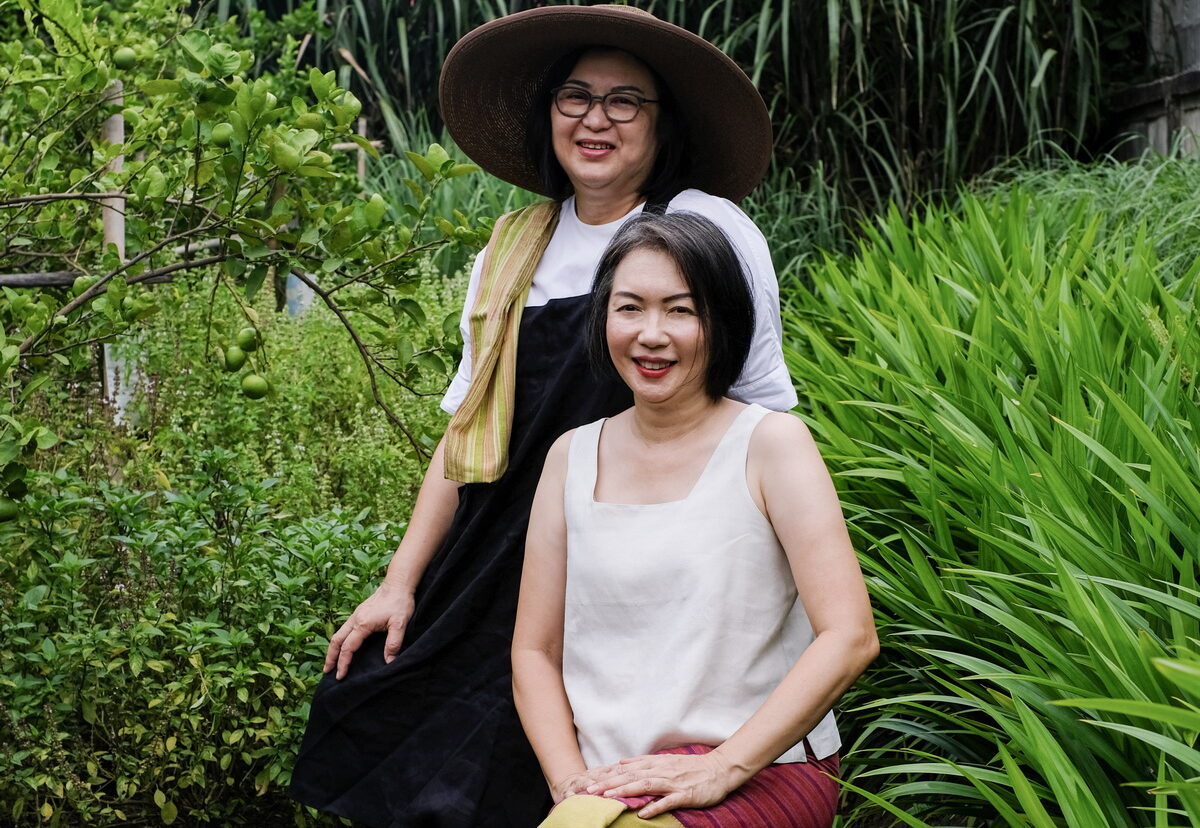 It was launched in February 2020 by Chiang Mai-born sisters, Dara "Noy" Wongwan and Tubtim "Nai" Malaiarisoon (above), who sought to develop and produce speciality, artisanal products representative of their beloved Chiang Mai using natural and organic resources in cooperating with close-knit farmers with the same values.
The sisters grew up close. Three years ago, Nai left her career and transformed her father's land into an organic farm, which is now certified by the USDA. Noy joined her to create dried herbs and it quickly became a full-time endeavour.
A loving partnership formed between two sisters who get to spend time frolicking in nature again as they did in their youth.
The Allure of Chiang Mai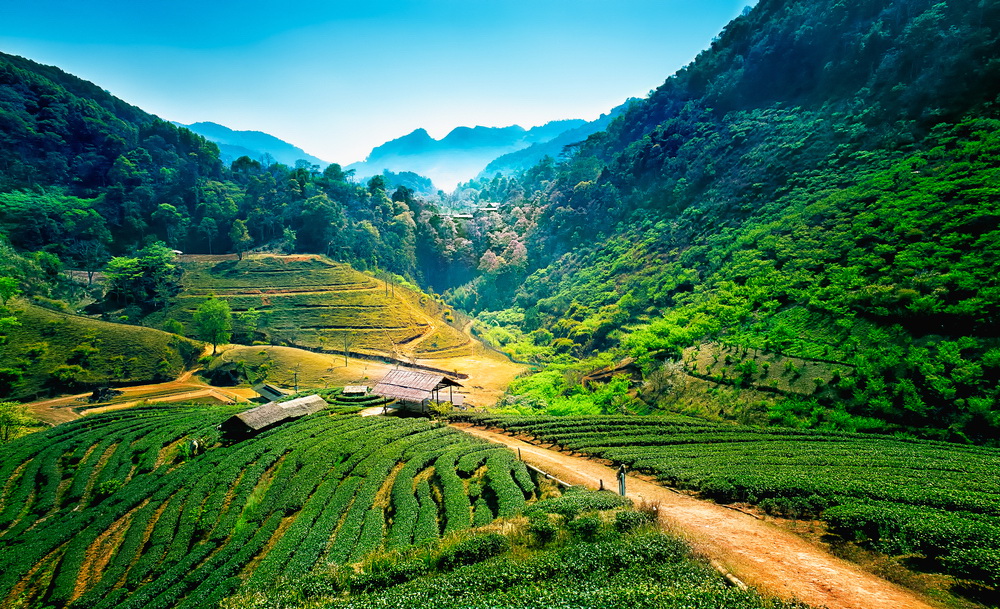 Chiang Mai is beloved for its slower pace of life, where creators, farmers and artists thrive. These people and their shared philosophies have inspired Wild Nature's products.
Though they work with farmers,  much of what Wild Nature produces, the sisters grow themselves. They harvest year-round on their own urban farm and products are in the hands of customers within weeks – or even days – of being picked.
Wild Nature cultivates an ethos towards food that embraces the homegrown spirit of care and commitment that is integral to the Chiang Mai way of life.
Products can be purchased online at Wild Nature Artisan or locally in Bangkok at Vivin Grocery.