Tropical destination of choice for the well-heeled sun-seeker, the Maldives, is all set to receive another luxury option next year with the launch of SAii Lagoon Maldives, from Hilton's Curio Collection, slated to open in 2019.
Discussing the opening Mark Nogal, global head, Curio Collection by Hilton said: "We are delighted to announce details of the first Curio Collection by Hilton resort in the Maldives, as it truly embodies the spirit and incredible travel destination of this one-of-a-kind island paradise."
Standing in the Emboodhoo Lagoon, the 198-room resort will boast a inventory of deluxe rooms, beach and overwater villas featuring tropical designs from the imagination of lauded British architect Bill Bensley, responsible for hotels such as The Royal Istana, Kuala Terengganu, Malaysia, St. Regis Resort, Bali and the recently opened Waldorf Astoria Bangkok.
All accommodations come with artisanal furnishings, outdoor decking as well as playful family elements, such as handcrafted puzzles and 'creature comfort' pillows – complemented by comfortable social spaces, quality restaurants and access to the super-hip beach club brand, Café del Mar.
Nogal went on to add: "Whether it's enjoying panoramic sea views and private beach access at Café del Mar beach club or strolling to the nearby marina for an afternoon visiting local attractions, we are confident future guests will enjoy excellent hospitality and unique experiences customized to their travel preferences when staying at SAii Lagoon Maldives or any of our hotels around the world."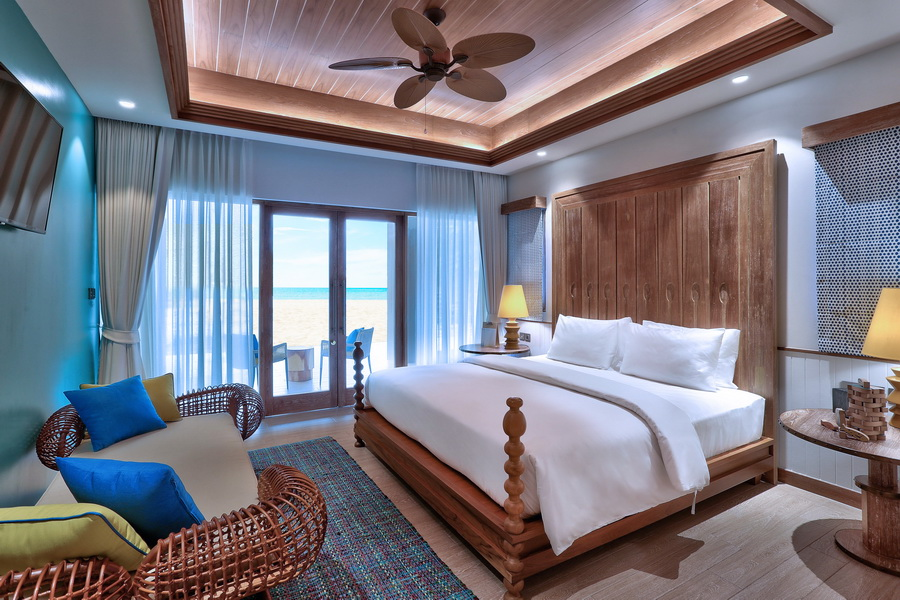 SAii Lagoon Maldives will be managed by S Hotels & Resorts under a franchise agreement between Hilton and Singha Estate Public Company Limited.
Dirk De Cuyper, chief hospitality officer, S Hotels & Resorts, said: "SAii Lagoon Maldives will take visitors on a refreshing journey during their stay. The resort will offer an engaging array of well-thought-out vacation experiences that immerse guests in the stunning new island location and encourage them to explore and help preserve the colourful natural environment while learning about the local culture."