Seabourn Reveals New Expedition Cruises for 2024-25
Guest Writers are not employed, compensated or governed by TD, opinions and statements are from the specific writer directly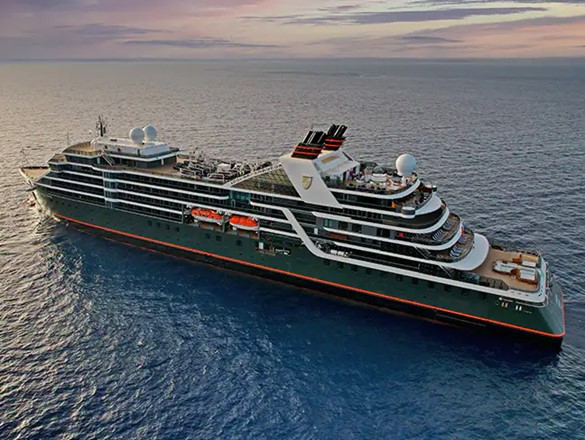 Cruise operator Seabourn has announced that two of its ultra-luxury expedition ships would sail a selection of routes in the summer of 2024 and the winter/spring of 2025. One of these destinations will be the Kimberleys, a remote area of Western Australia.
The Seabourn Venture set sail in June of 2022, and her sister ship, the Seabourn Pursuit, will debut in the spring of 2023.
The expedition ships of Seabourn will embark on a series of worldwide voyages across the South Pacific and from the Arctic to Antarctica, with both ships being stationed on the White Continent between October/November 2024 and March 2025.
There will be six voyages in June, July, and August of 2024, where Seabourn Pursuit will make stops in the Kimberleys. This large plateau borders Western Australia's Indian Ocean coastline and has an Aboriginal heritage of some 50,000 years.
"These new expeditions are going to be exhilarating and give so many opportunities for guests to see the natural and cultural delights in some of the world's most remote corners," said Seabourn Vice President and General Manager of Expeditions Robin West. Most importantly, guests will be accompanied by Expedition Team members who will bring the wonders of each destination to life."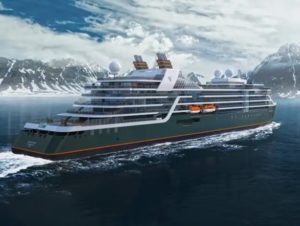 The two expedition ships are each 23,000 gross tonnes and include 132 veranda suites for 264 passengers. Each has 24 Zodiacs and two custom-built submarines for guests to utilise during their dive excursions.
In January, Seabourn cancelled three April cruises that Seabourn Venture was supposed to operate. The cruise company announced the ship needed to go into dry dock after only seven months of service to have the stabilisers repaired. There were three voyages cancelled between 7 April and 30 April 2023.
In June, July, and August of 2024, Seabourn Pursuit will offer six 10-day cruises to the Kimberleys in the remote northwest area of Australia between Broome and Darwin.
Zodiac tours of the region's rivers and gorges are also offered, allowing guests to discover treasures like the Bungle Bungles, El Questro National Park, and King George Falls.
In May and June and again in August and September of 2024, Seabourn Pursuit will run a series of 15-day cruises to Papua New Guinea and West Papua. In New Britain, visitors may watch a sacred Baining Fire Dance at the base of an active volcano.
The ship will run a schedule of 14-, 17-, and 20-day voyages between the South Pacific islands and the coast of Chile in March, April, September, and October of 2024. Ra'iatea Island in French Polynesia and the Yasawa Islands in Fiji are on the itinerary, and combining cruises into one 37-day itinerary is possible.
In April and May of 2024, Seabourn Venture will sail on three 14-day cruises between London and Edinburgh, plying northern seas on her way to Alaska for the summer. The Outer Hebridean islands of Tresco, Iona, and St. Kilda are on the itinerary as the ship rounds England and heads north towards Scotland's west coast.
From June to September 2024, Seabourn Venture will offer a variety of voyages in Norway, Greenland, Iceland, and the Canadian Arctic. These excursions range in length from 11 to 15 days and include a 14-day cruise from West Greenland to St. John's, Newfoundland, as well as a circumnavigation of Iceland, an 11-day cruise, and a 15-day voyage from Svalbard to Greenland and Iceland.
Seabourn will send both expedition vessels to the White Continent for the Antarctic season. In February 2024, Seabourn Pursuit will operate a 21-day trip, and then from October 2024 to mid-March 2025; she will return to the same port for a series of 11 cruises ranging in length from 11 to 21 days.
Between November 2024 and March 2025, the Seabourn Venture will sail on nine itineraries of 11, 13, and 21 days. Both ships will navigate the Drake Passage from South America and make stops in South Georgia and the Falkland Islands, known for their king penguin and macaroni penguin colonies.
Vessels in the Seabourn fleet are constructed to Polar Class PC6 specifications. Natural wonders may be seen from as far away as five miles, thanks to a dedicated camera set on each ship's Constellation Lounge mast.