Singapore Airlines Forecasts Strong Demand In China
Guest Writers are not employed, compensated or governed by TD, opinions and statements are from the specific writer directly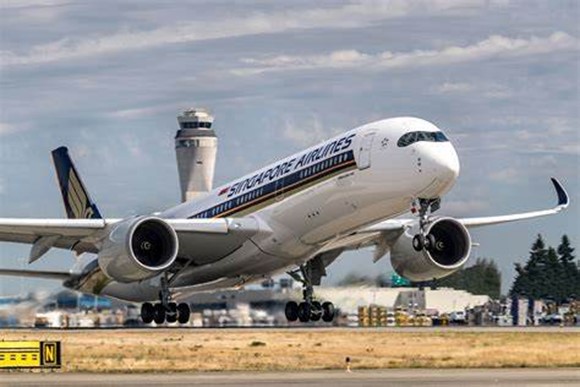 Singapore Airlines' quarterly operating profit, nine-month operating profit, and nett profit all hit record highs.
For the fiscal year ending on December 31, 2022, the airline brought in $4.8 billion in revenue during the third quarter and $13.2 billion over the whole fiscal year. The airline reported record-breaking load factors owing to healthy demand throughout the Singapore Airlines Group network, leading to a total nett profit of $628 million and $1.5 billion, respectively.
Singapore Airlines, and low-cost subsidiary Scoot, headquartered at Singapore Changi Airport, and Singapore Airlines Cargo make up the company. SIA Group also runs the Singapore Flying College and has a 49 percent share in the Indian airline Vistara.
Singapore Airlines has 133 passenger planes and seven cargo planes in the fleet as of December 31, 2022. In Q4 FY22/23, its fleet expects to add one Airbus A350-900 and one Boeing 787-10. Scoot also announced during the third quarter of the fiscal year that it would lease nine Embraer E190-E2s from lessor Azorra. These regional planes are expected to arrive between 2024 and 2025.
As the end-of-year holiday season drew near and travel restrictions throughout Asia, especially East Asia, began to loosen, the company expanded its network to include other destinations. Demand is projected to remain strong moving ahead.
Singapore Airlines said that enhanced service to Hong Kong, Seoul, Taiwan, and Japan was all made possible due to loosening regulations in China and Indonesia. The company had 111 destinations in 36 countries by the end of 2022, while the cargo airline had 116 destinations in 38 countries.
The Chinese market was singled out as a "key market," and the company has promised to expand its service in China. As of the end of the third quarter of FY22/23, it had only flown to 14 cities in China, down from 25 before the pandemic (January 2020). Over the remaining three months of the fiscal year, Singapore Airlines and Scoot will have a combined capacity throughout their whole network equivalent to 77% of what it was before the pandemic hit.
"Forward sales continue to be robust across all markets, cabin classes, and leisure and business travel. According to the airline's Q3 FY22/23 report, "the Company will continue to monitor the demand for air travel and adapt its capacity appropriately." Yet, "air freight is projected to experience headwinds, in addition to the traditionally lower fourth quarter," as the airline puts it. In addition, "slowing economic development, excessive cost inflation, and raised fuel costs" are ongoing difficulties for the aviation sector due to geopolitical tensions.
Singapore Airlines predicts that it will maintain its leadership position in the industry thanks to its "robust financial position," its dedication to providing customers with "best-in-class products and services," and its increased agility and resilience in the wake of the Covid-19 pandemic.
After signing a Memorandum of Understanding (MoU) in December 2022, Singapore Airlines and Thai Airways joined forces.
However, the most notable change is that Singapore Airlines and Air India announced that Vistara, jointly owned by Singapore Airlines (49%) and Tata Sons (51%), will be integrated with Air India. Earlier in 2022, in January, the Indian government sold Air India to Tata Sons. When the merger is finalised, Singapore Airlines will invest $360 million in Air India in exchange for a 25.1% interest in the Indian carrier.
The Singaporean airline said that the merger will "bolster its position in India, reinforce its multi-hub strategy, and enable it to continue operating directly in this big and fast-growing aviation market," albeit regulatory clearance is still needed.