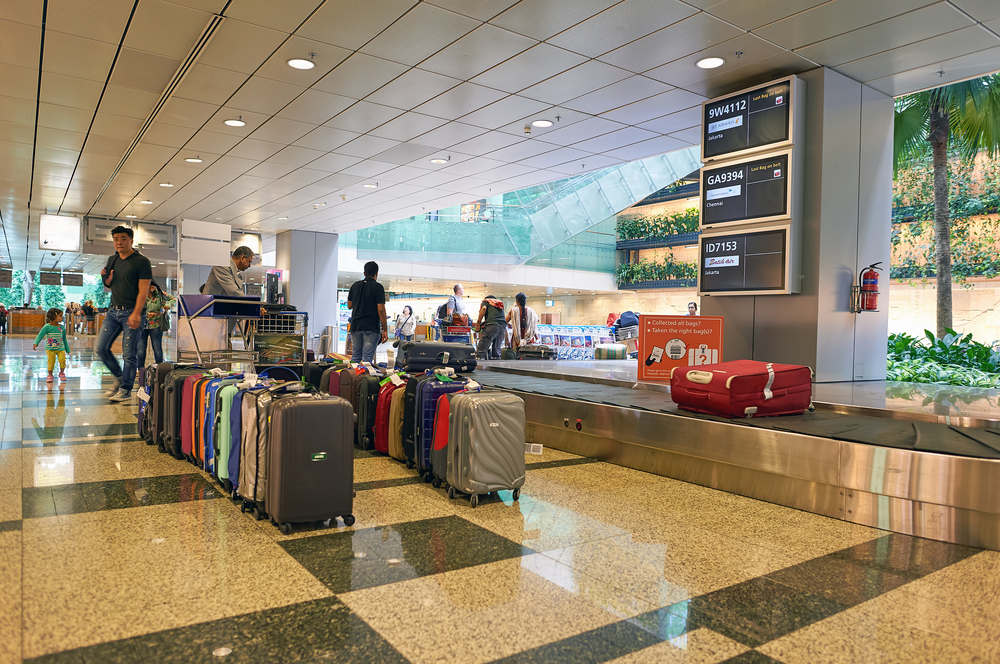 Singapore Changi Airport has launched a new baggage disinfection service for customers arriving at Terminal 3.
The service has been developed by Dnata in partnership with Disinfect Group and Ecas4 Australia, and uses a "natural, non-toxic, bio-degradable" invisible mist to kill "over 99.99 per cent of bacteria and pathogens, such as coronavirus, on all types of baggage".
According to Dnata, the technology uses a solution provided by Ecas4 Australia consisting of salt and water-activated with an electrical process.
The air service provider said that the solution "is proven to be significantly more effective than bleach without the hazards of irritation to the skin, eyes, and respiratory systems".
Dnata added that the technology "has been independently tested in private laboratories in Australia, the European Union, UK and USA and deemed completely safe for adults and children with approvals as a hospital-grade disinfectant".
The service is available to passengers of all airlines at Changi's Terminal 3, with an introductory price of SG$5 per bag.
Dnata says that it intends to introduce the technology at the airport's other terminals, as well as additional airports across the Asia Pacific region in the second half of 2021.
Commenting on the news Elvis Crook, Diversification Director for Asia Pacific, Dnata, said:
"We are delighted to launch an innovative service to further enhance safety and customer experience across the Asia Pacific region. Our partnership with Disinfect Group and Ecas4 Australia will enable Dnata to engage new customers beyond the airport, supporting businesses that work towards reopening.
"We are confident that the innovative mist technology, which is harmless to humans but effective in killing viruses and bacteria, will help companies provide additional peace of mind to customers and employees in a post-Covid world."
Airports and airlines have increasingly turned to disinfection technologies to reassure customers since the onset of Covid-19 – United Airlines recently partnered with Clorox to expand the use of electrostatic sprayers in airport terminals, and Gatwick airport has been rolling out UV technology designed to disinfect trays used in its passenger and staff security lanes.