Slow cooked cocktails: New head bartender cooks zero waste recipes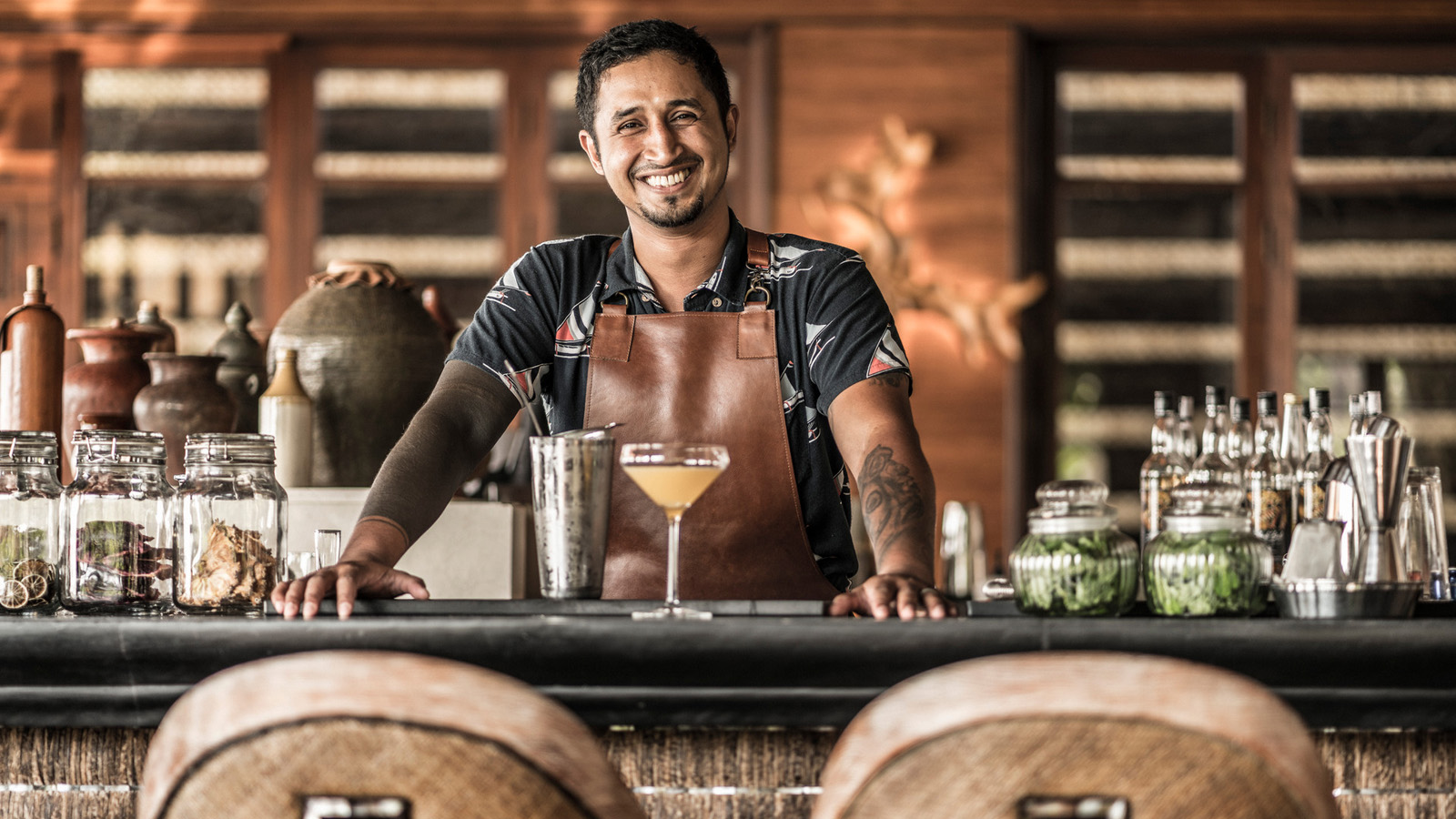 A pioneer of Bali's buzzing beach club scene, Sundara at Four Seasons Resort Bali at Jimbaran Bay continues to innovate with a new bar concept featuring zero waste cocktails, as head bartender Sufian Mahmoud reveals a unique culinary approach to cocktail-making.
"By getting into the kitchen and creating the base ingredients for our cocktails, we not only boost the variety and quality of flavours available to us but we also minimise wastage," said Mahmoud.
Highlights of the new menu include zero waste cocktails such as the slow-cooked Made's Margarita, which gives the classic base of tequila and lime a zesty lift with house-made tangerine liqueur, tangerine marmalade with andaliman pepper, and smoked salt rim. Anything left over from the bar's cocktail-making processes – for example the rind or flesh of citrus fruits – goes to the kitchen where he cooks his personal recipes for more than 25 naturally flavoured ingredients.
Here at TD, we put our best efforts to provide the latest and most valuable content to our readers. It is a true labour of love - where we work hundreds of hours each month - to make sure we offer meaningful content. If you value what we do, please consider a donation of any amount.
This would mean the world to us! Thank you and click here to proceed!