South Australia Tourism Introduces #SATV!
A open letter from the South Australia Tourism Commission (SATC)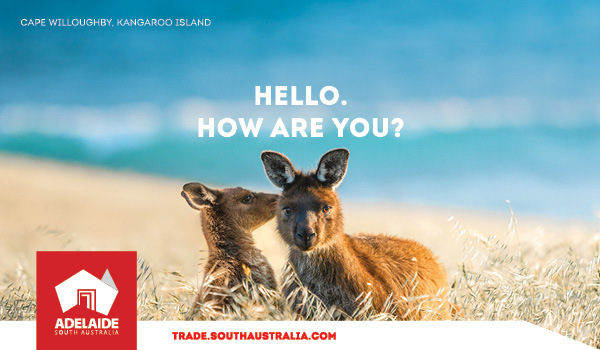 Hello,

How are you?

Last time we spoke to you, we wanted to check in. We know that most of us are feeling anxious, uncertain, and curious about where things will head next. And that travelling to Adelaide in South Australia is on hold even though we're all itching for a holiday.

South Australia is our home, community, and our passion. We're so proud to show it off every day. But in these unchartered times, we've had to find a new way to share it with you – via #SATV.

Each week, we're sharing fresh video content on our platforms filmed throughout the COVID-19 lockdown period so that you can learn from our tourism industry first-hand. From professional star-gazers, to gin distillers, world-class chefs, and shark cage divers, you can virtually travel all the way through South Australia! And if you're still feeling a little uncertain about everything, tune in to our Calm videos which give you some time and space to yourself with nothing but the sounds of South Australia.
Again, stay strong, look after yourselves and each other, and know that we are so grateful for your continued support.