Sri Lanka, an island with infinite possibilities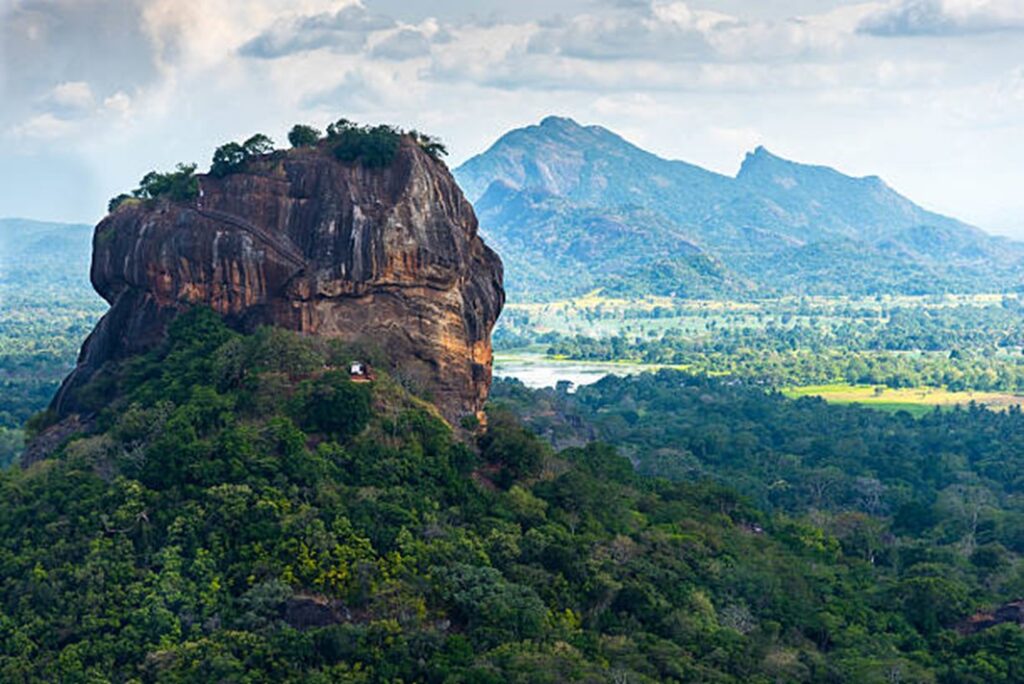 Sri Lanka is a country with a rich history and beautiful landscapes. The island is becoming increasingly popular with tourists, and it's easy to see why. While covid currently prevents us from travelling abroad, the early bird gets the worm, and now is the time to plan ahead on what places we will visit once the borders open again.

Discover the beautiful nature in the national parks
Sri Lanka's pristine nature alone is reason enough to visit this mystical island. The island has a number of national parks that are all worth a visit, and it can be difficult to choose just one or two. The most visited national park in Sri Lanka is Yala National Park, home to the Asian elephant and wild leopards. A little further south lies Bundala National Park. This park is a bit less popular, but a visit to this reserve can easily be combined with a visit to Yala National Park because of its location. Bundala is an important bird sanctuary and the park is home to no less than 197 species of birds and other animals. One of the most popular ways to enjoy Sri Lanka's beautiful landscape is the train ride from Kandy to Ella. This famous route crosses towering mountains and extensive tea fields. Many consider the Kandy-Ella train route the best sightseeing experience in the world.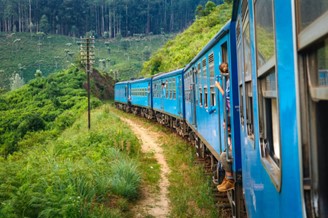 Tourist attractions and sights
Sri Lanka has several places that have been declared UNESCO World Heritage Sites, including the ancient port city of Galle and the ancient cities of Polonnaruwa and Sigiriya. Polonnaruwa was the second royal city of Sri Lanka and it is one of the best preserved archaeological sites on the island. Here you can admire ruins, temples, stupas and Buddha statues. The ancient city of Sigiriya is another very popular attraction among tourists, and not without reason. From the top of Lion's Rock, the rock on which the ruins of the old palace stand, you have a wonderful view of the surroundings. Close to Sirigiya is Pidurangala Rock, which is open to the public for climbing and from which you have the best view of Lion's Rock itself. Another place that tourists don't want to miss when in Sri Lanka is Nine Arche Bridge, near Ella. It is an extremely popular location because of the awe-inspiring surroundings the bridge is located in.
Remember to get your visa in order
In your rush to experience everything Sri Lanka has to offer, you might forget to get your paperwork in order. You wouldn't be the first tourist to be sent straight back on arrival! To visit Sri Lanka's beautiful national parks and other tourist attractions, travellers need to apply for a Sri Lanka visa.
The visa for Sri Lanka is valid for 30 days, which is generally more than enough time to visit at least one national park and a number of other sights. If you meet all the visa requirements, the visa for Sri Lanka can be applied for quickly easily and easily online. One of the requirements of the Sri Lanka visa is that all travellers must carry a passport that has to be valid for at least six more months after you arrive in Sri Lanka (including children). No flight ticket needs to have been booked yet when applying for the visa.