Sri Lanka, one of the most wonderful destinations to discover: Find out how to undertake this trip
Sri Lanka is one of Asia's most wonderful destinations and a must-see for any travel enthusiast. This nation truly has it all, from stunning scenery to thrilling wildlife safaris. This place has plenty to offer, whether you choose to relax on the beach, go hiking and discovering natural wonders, observing animals in their habitats and much more.
Therefore, this great country should be on your bucket list, and the best part is that this country is not only beautiful, but it is also extremely inexpensive. For this reason, it is ideal for backpackers and budget travelers.
This multicultural nation has a never-ending wide variety of things to offer visitors regarding history, culture, and natural landscapes. Read on to find out how to undertake this trip.
Visa requirements for Sri Lanka
You should know that to apply for a Sri Lanka visa for Us citizens, you need to apply for ETA to gain entry into the country. Keep in mind these other requirements:
You should have a valid passport for at least six months after your date of entry to the country.
You must have sufficient financial resources to support yourself during your stay.
Furthermore, you must have proof that you will exit Sri Lanka on or before your time frame expires (e.g., a flight ticket).
You have all the documentation required to prove the intent of your trip. A letter of invitation from an organization, for example, if you are traveling for business.
Suppose you are trying to apply for a long-term residence visa in Sri Lanka. In that case, the embassy will inform you of the paperwork you must submit.
3 methods for submitting a visa application to Sri Lanka
There are three ways to apply for a Sri Lanka visa, depending on your country of origin:
If you are a US national, and you want to apply for a Sri Lanka visa, you start the process by using ETA to be allowed in the country.
If you do not reside in the US, you can apply the visa in the following ways:
When you arrive: This is a free visa that citizens of a few chosen countries can obtain at the Sri Lankan airport.
At the nearest Sri Lankan embassy or consulate.
Using the official website.
Now that we know the requirements and where to apply for a Sri Lank visa, let us see how the application process goes.
How to Apply for a Sri Lankan Visa
You must contact the nearest Sri Lankan embassy or consulate.
Fill out the Sri Lanka application form and send it to the embassy or consulate, your passport visa fee, and the necessary documents.
Your request will be forwarded to the Sri Lankan Immigration Department by the embassy/consulate (DI&E).
You will be given a reference number for your visa application. When the embassy/consulate finishes your visa process, they will notify you. The process usually takes three business days.
You will then return to the embassy/consulate and collect your passport, including a Sri Lanka visa.
You will be given a single-, double-, or multiple-entry visa that is valid for three months, based on the relevance of your visa application.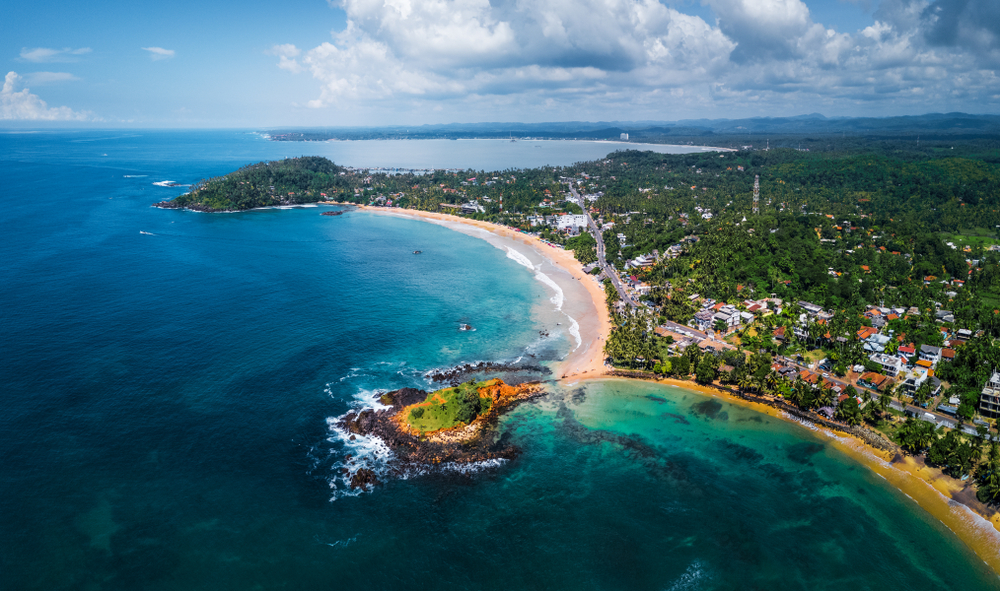 What Are the General Conditions For a Sri Lanka Visit Visa?
During your stay in Sri Lanka, you must not work, whether paid or unpaid, or engage in any commercial business other than what is stipulated in your visa.
You must use your visa before the expiration date indicated.
The validity of your visa is contingent on your entry into Sri Lanka during the specified entry period.
All visa extensions must be applied for through the Department of Immigration and Emigration.
Before departing for Sri Lanka
You will have to make other vital preparations before traveling to Sri Lanka. You must take a PCR test at least 72 hours before entering the aircraft. An antigen test result has to be no more than 48 hours old at departure time.
After receiving the test results, you must complete a health declaration form on the Sri Lanka international airport's website. You must also send the negative test outcome and your Covid-19 vaccine certificate through the same website. After that, you will be given a QR code. Finally, you must obtain special COVID-19 insurance through this website. The insurance costs roughly USD 12 and includes all coronavirus-related damages.
On the other hand, depending on the time you spend in this destination, you can make a plan to discover the must-see wonders of the island and included places that should feature on every Sri Lanka itinerary, so organize your stops to visit.
Conclusion
Sri Lanka is one of the most incredible destinations to discover and is frequently overlooked. The greatest thing about Sri Lanka is that it is jam-packed with things to do, eat, and fascinating history despite being a small island. This destination is also very pocket-friendly. The info on this post will help you undertake this trip to Asia's most prized hidden gem.