Stay with peace of mind in Anantara Hoi An Resort and Anantara Quy Nhon Villas
TD speaks with Pieter van der Hoeven, regional general manager, Indochina for Minor Hotels
Anantara luxury resorts introduced the Stay With Peace Of Mind programme to ensure that you can rest well from check-in to check-out.
The coronavirus pandemic is a health crisis that no one anticipated and it was a big blow to the travel industry. The stay-at-home restrictions imposed in many countries left hotels without guests. Now that nations are slowly reopening after months in lockdown, companies are also preparing for the return of travel.
With the resumption of travel in many countries, including in Asia, Pieter van der Hoeven, regional general manager, Indochina for Minor Hotels, has a lot on his plate. With the existing Anantara and Avani properties in Vietnam, Laos and Cambodia, as well as our forthcoming new openings across the region as well as projects like the new luxury railway carriage The Vietage, Pieter ensures that guests feel comfortable and confident to travel again.
Enhanced health and safety measures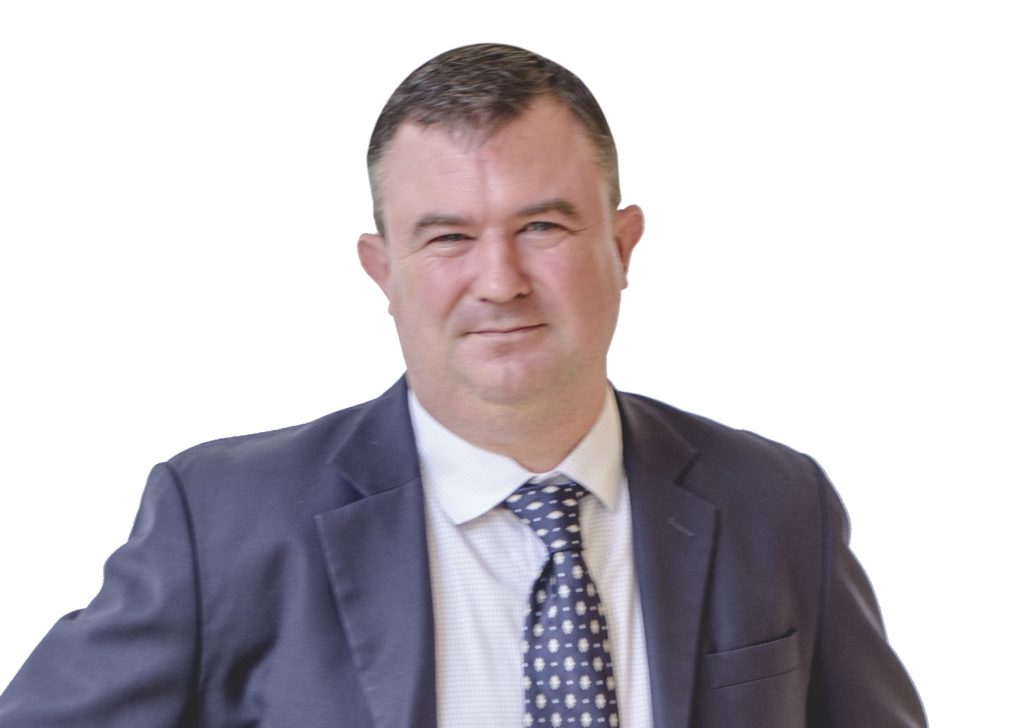 Emerging from one a health crisis, Anantara Hoi An Resort and Anantara Quy Nhon Villas put guests' health and safety front and centre. These luxury resorts in Vietnam are the perfect place to relieve your "lockdown fatigue" or that unshakeable tiredness for staying at home for quite some time. With plenty of space for physical distancing and enhanced sanitation measures, Anantara luxury resorts take care of you from the moment you arrive until your departure.
"For our global Anantara properties, we have launched a 'Stay With Peace Of Mind' programme, which builds on our hotels existing health and safety regimens to implement heightened sanitisation and hygiene measures," Pieter said.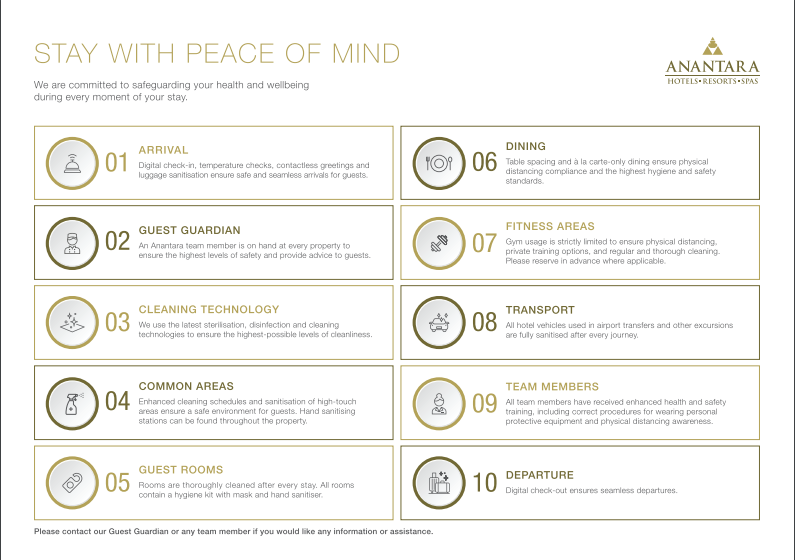 As part of the programme, we will be implementing enhanced levels of sanitation using Environmental Protection Agency (EPA) approved disinfectants against COVID-19 and other bacteria throughout all public areas, including lobbies, fitness centres, pool areas, guest rooms and in our back of house operations. Within these areas, we will also focus on the high touchpoints, including room keys, door handles, car transportation and restaurant table set-ups."
Avani properties, on the other hand, have the new AvaniSHIELD programme, focused on a range of heightened hygiene and sanitising standards with a dedicated AvaniSHIELD Agent responsible for implementing new cleaning protocols," he added.
The Vietage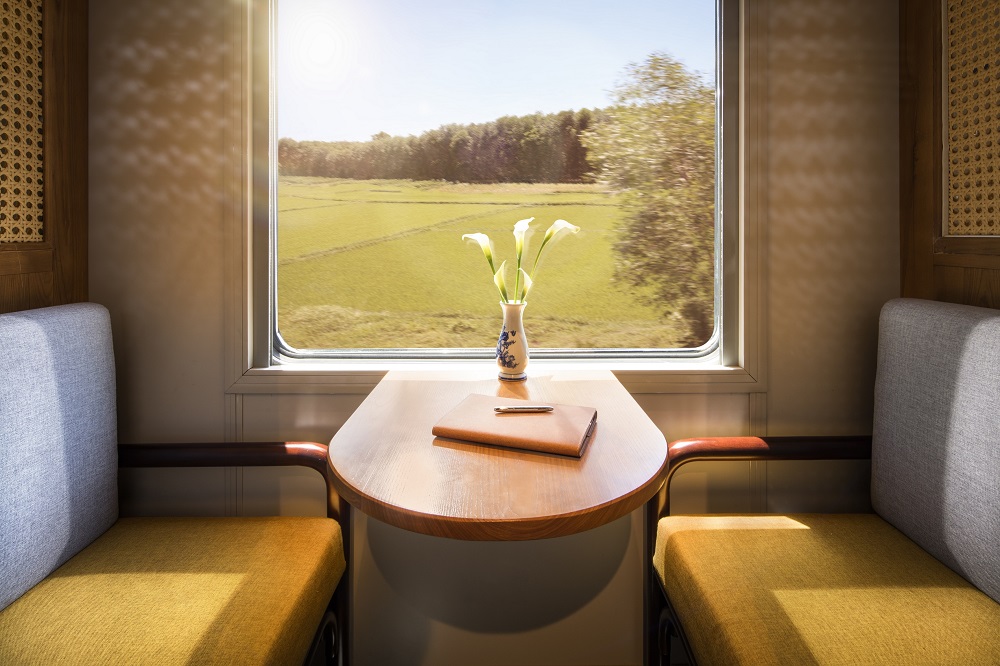 Just in time for travel restarting is the launch of The Vietage, a luxury railway carriage with 12 reservation-only seats on the six-hour, daily return route between Da Nang and Quy Nhon in South Central Vietnam, offering luxury train travel experiences for guests exploring Vietnam and departed for the first time on 1 July 2020.
A one-way ticket costs USD 185 per person for both adults and children and includes a three-course fine dining meal, free-flowing wines, local beers, soft drinks, tea and coffee. A 30-minute head-and-shoulder treatment is also included.
The carriage interior is reminiscent of the old-world style of railway travel with a hint of romanticism among the sleek luxury fixtures and fittings. Private booths house two seats per booth and a sit-up bar provide an area where guests get a change of scenery while enjoying a drink.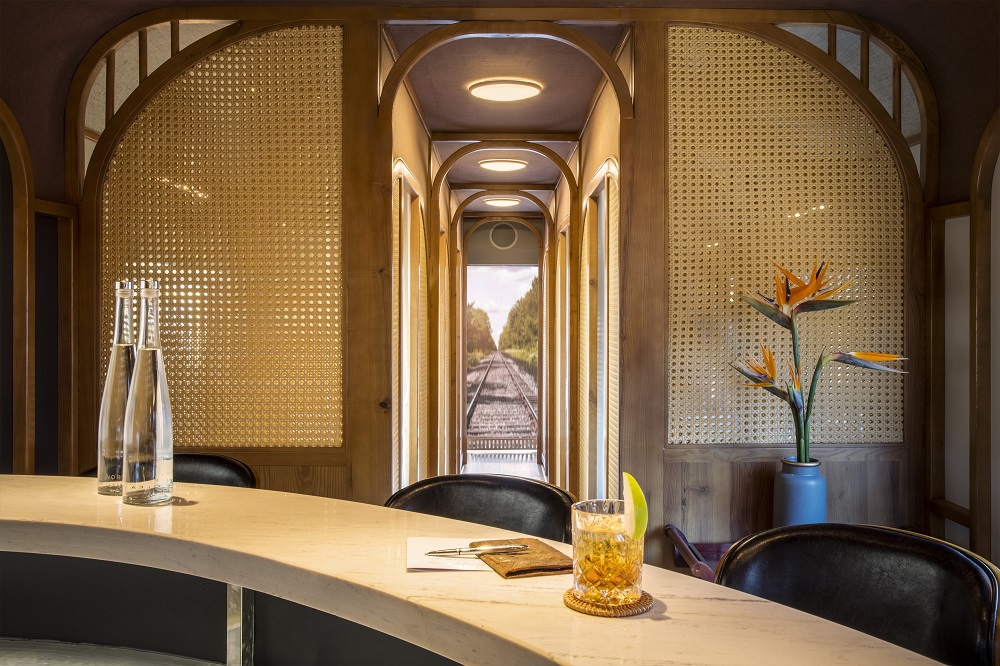 The main menu has been specially-curated for The Vietage and dishes are a mixture of Vietnamese and Western influences. Guests can choose one of each from three, starters, three main courses and three desserts. Additional à la carte food and drink choices are also available and are charged separately.
Guests staying at Anantara Hoi An and our two resorts in Quy Nhon, Anantara Quy Nhon Villas and Avani Quy Nhon Resort, can take advantage of a seamless connection between the two destinations.
Domestic travel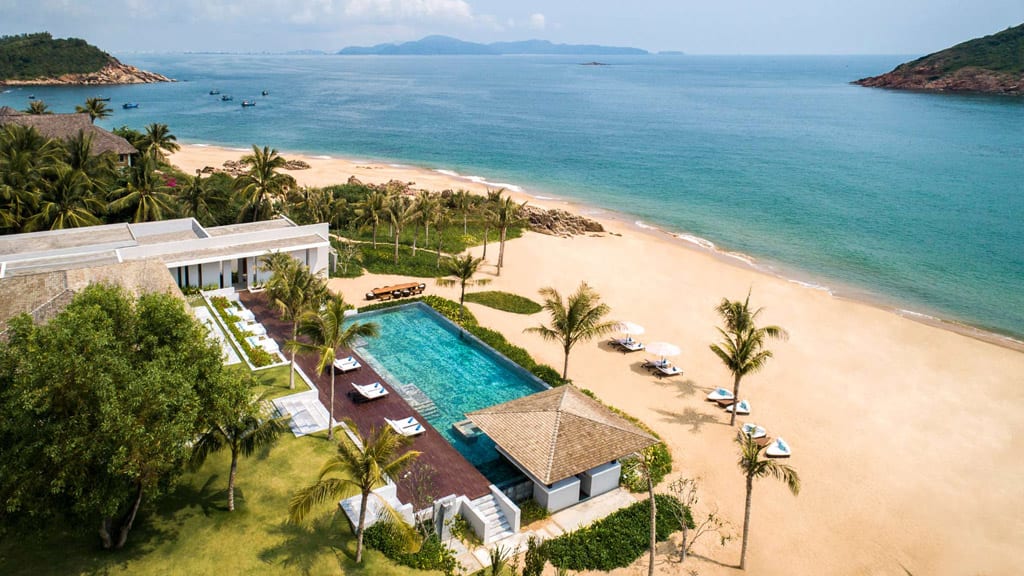 With just a little more than 300 cases and zero death, Vietnam is one of the few countries praised for how it contained the spread COVID-19. With international flights not resumed, Vietnam's domestic travel is expected to bounce back first and Anantara is more than ready to board that train.
"Yes, domestic travel is, undoubtedly, the key for the foreseeable future and we have been seeing great demand in all our properties, particularly in our resorts in Quy Nhon and Mui Ne, which have seen a huge increase in guests since domestic travel restrictions within Vietnam were lifted.
We have some special offers on the market for residents, which are generating more and more bookings as people are excited to travel again. Since the announcement and first departure of The Vietage, there has already been enormous interest in this new style of travel within Vietnam and a new addition to the country's tourism infrastructure and bookings for July and August are already extremely strong. We are extremely excited about The Vietage and look forward to providing guests with a fantastic new experience," Pieter said.