Thai Airways to retire A330's, A380s, and 747s
Guest Writers are not employed, compensated or governed by TD, opinions and statements are from the specific writer directly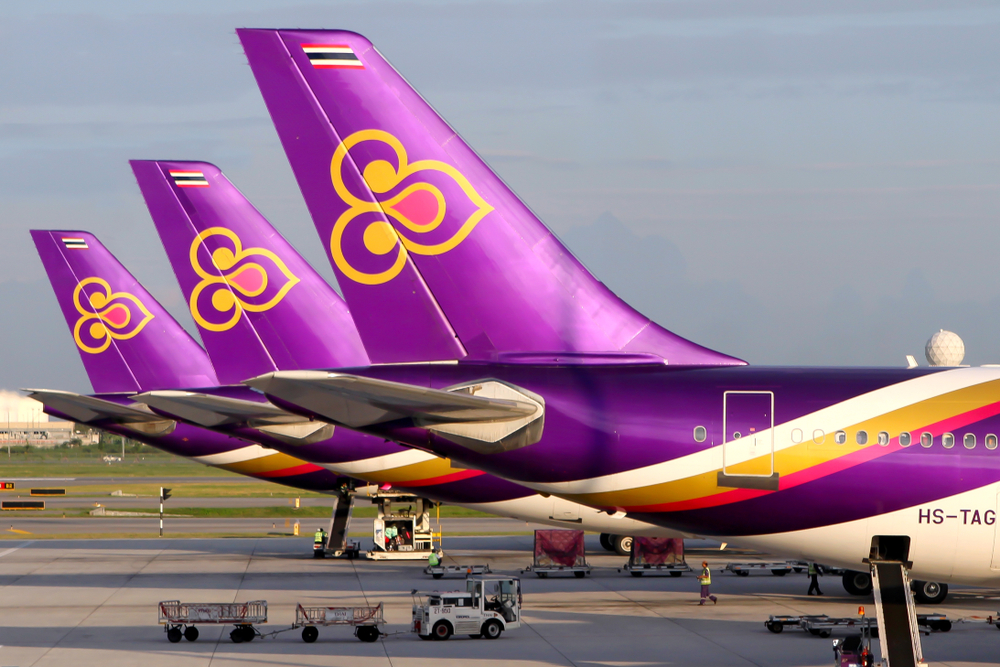 As the pandemic continues raging, the recovery in international long-haul travel could still be laying far away.
Many countries have closed their international borders, and many impose lots of restrictions that makes travel almost impossible. Airlines currently do not need an extensive fleet of wide-body aircraft to carry passengers across oceans and continents. In fact, the majority of the airlines have temporarily parked their biggest planes in the desert, others are making more drastic long-term plans.
The latest fleet downsizing action comes from the national carrier of Thailand, which just announced a major fleet restructuring, according to a report by local newspaper The Nation.
Thai Airways will retire all its Airbus A380s and A330s, as well as its iconic B747s, leaving in operation a more modern, widebody, fuel-efficient jets such as the Airbus A350 and Boeing 787, beside the older B777 which in terms of fuel efficiency are better than the B747 and A330 and which are currently listed for sale.
If I have made the count correctly on the Thai Airways fleet page website, the fleet downsizing will consist in retiring a whooping 28 aircrafts out of the 80 widebody fleet.
Before the pandemic, Thai had one of the most varied long-haul fleets in the sky, with a dash of the most popular Airbus and Boeing jets. A bit too varied in my opinion, which is not financially healthy long-term. Once the fleet restructures takes place a more streamlined fleet, will be less of a financial concern.
Thai is not the only airline reducing its fleet due to the pandemic. Last year, below is a list of major airlines that have permanently retired part of their fleet.
Air Canada 79 planes B767s, Airbus A319s, and Embraer 190s.
Air France 15 planes A380's
American  Airlines just over 100 various wide and narrow-body planes
Austrian Airlines 28 Planes wide and narrow body.
British Airways 67 planes including 57 B747 and 5 B777-200
Delta Air Lines 188 Planes including MD88, MD90, and B777.
KLM 25 planes, all B747.
Lufthansa 35 Planes including A340-600, A380, and B747.
Singapore Airlines 46 Planes all B777-200ER.
Virgin Atlantic 32 Planes, including 19 A340 and 13 B747
Emirates may speed up the retirement of 46 of the airline's 115-strong fleet of A380s. No concrete timeline has been provided yet.
Qantas has constantly faced rumours that it will retire its A380 fleet at some point.
Qatar Airways may also speed up the retirement of its A380s.
United Airlines may follow American's lead and retire its 767s and 757s.
The retirement of aircraft will push airlines to focus on more fuel-efficient widebody aircraft which no doubt will be the future of the aviation industry.