The Ritz-Carlton, Amman celebrates Women's Month with a special event at Soleil Café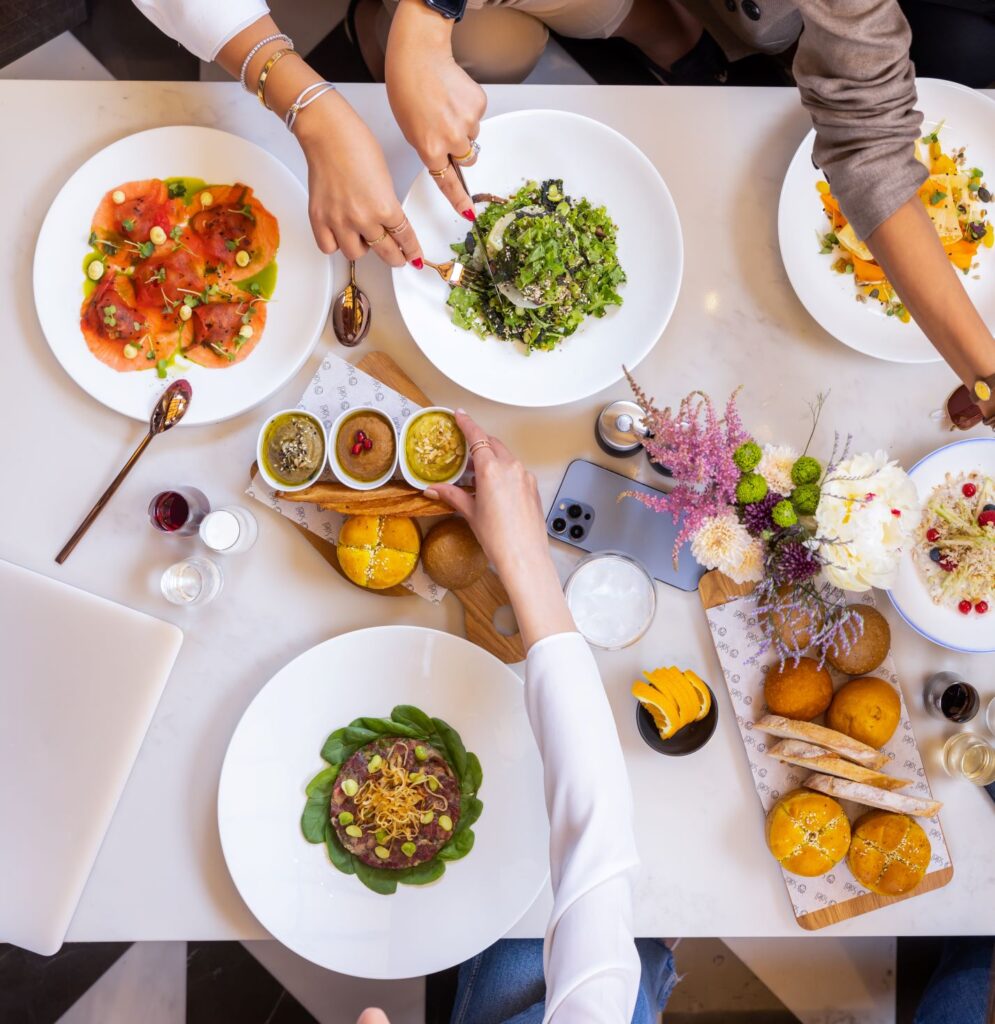 To commemorate Women's Month, The Ritz-Carlton, Amman, hosted a celebratory event at its indoor garden, Soleil Café. The venue witnessed the attendance of 70 prominent women, who enjoyed their meal in a serene garden-themed café, offering an ideal escape from the hustle and bustle of everyday life. Professionals in the wellness industry, ranging from Pilates and Yoga instructors to Rapid Transformation coaches and Dance Movement Therapists, encouraged attendees to take time from their hectic lives and prioritize their mental, physical, and emotional well-being during the two-hour event. Soleil's event was a great success, offering guests the perfect opportunity to relax and recharge whilenetworking with new associates.
Zein Talhouni, Director of Marketing and Communication of The Ritz-Carlton, Amman, said, "We are honoring women who are shaping our future. As part of this commitment, The Ritz-Carlton, Amman has collaborated with Seven Circles Consulting Agency to give back to the community and empower local women in various roles."
Dina Saoudi, Co-founder of Seven Circles Inc., commented, "Our dream is to live in a world where women are valued and appreciated every day. We want to remind women of their incredible strength and encourage them to prioritize self-care of their mind, body, and soul." The Swedish Ambassador, Alexandra Rydmark, stated, "It was a beautiful event, as I always welcome the opportunity to get together and celebrate Jordanian women's achievements, not just today but every day. It's always a pleasure meeting new women, including some of the women entrepreneurs that Sweden has been working closely with formany years."
The occasion was celebrated with a variety of signature dishes with an emphasis on healthy living. It was the perfect way for guests to enjoy the day out without sacrificing their commitment to health and wellness. Food enthusiasts were in for a treat at the event, which boasted an impressive array of dishes ranging from pastries to fresh smoothies, poke bowls, and much more.
Numerous companies were the sponsors of the event, such as MVMNT, Medlabs, Readers and 360Moms. They gave those in attendance an exclusive opportunity to take good care of their mind, body, and soul.