The US borders will remain closed to most international traveller
Guest Writers are not employed, compensated or governed by TD, opinions and statements are from the specific writer directly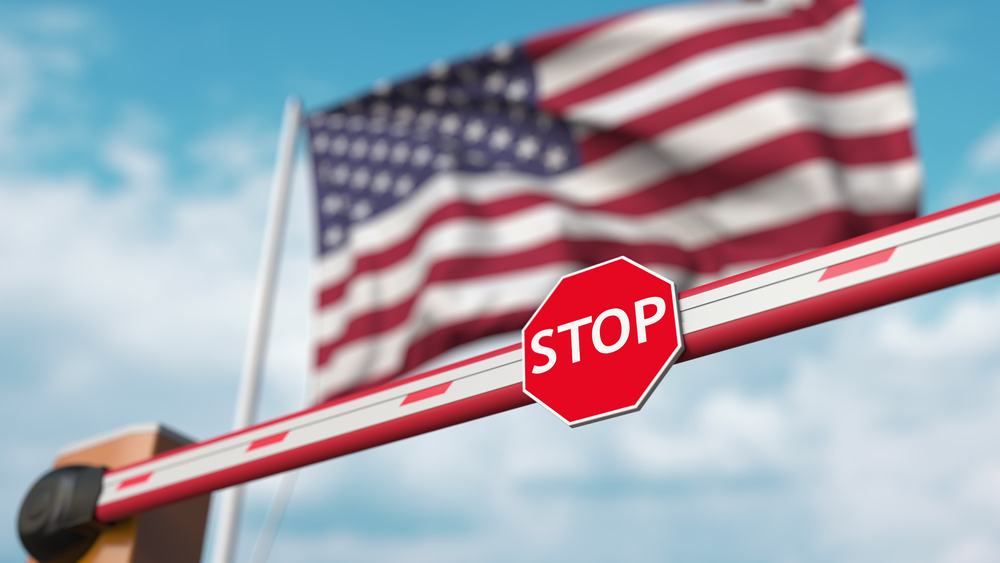 According to a White House official who spoke to Reuters, the United States will not ease international travel restrictions anytime soon. According to The wire service is reporting, the Biden Administration is not in a rush to lift travel restrictions. Even though many countries continue to reopen to Americans.
"The Presidential Proclamations suspending, due to COVID-19, the entry of travellers who have been present in the Schengen Zone, United Kingdom, Ireland, Brazil, China, Iran, South Africa, and India remain in effect," a State Department spokesperson confirmed via email.
Just yesterday, 15 airline industry groups, including Airlines for America, released a policy blueprint regarding the safe reopening of international travel.
"U.S. airlines have been — and continue to be — strong advocates for a risk-based, data-driven approach to safely resuming international travel. We have leaned into science throughout this crisis, and research has consistently determined the risk of transmission onboard aircraft is very low," A4A President and CEO Nicholas E. Calio said in a statement. "In fact, the Harvard Aviation Public Health Initiative concluded that being on an aeroplane is as safe if not safer than routine activities such as eating in a restaurant or going to the grocery store. The science is clear — it is time, if not past the time, for the U.S. Government to take action and reopen travel between the U.S. and low-risk countries."
Currently, the United States prohibits tourists from driving from Canada and Mexico until at least July 21, in addition to a ban on all tourists from China, Iran, the Schengen Area of Europe, the United Kingdom (England, Scotland, Wales, and Northern Ireland), the Republic of Ireland, Brazil, South Africa, and India. The EU, Caribbean, and Central America, on the other hand, have welcomed Americans back, while most of Asia, Oceania, and South America remain closed for the time being.
According to Reuters, the lack of reciprocity between the United States and the rest of the world has persisted despite growing pressure from interested parties, including airlines and now business groups and lawmakers. The White House formed interagency working groups in June with the EU, United Kingdom, Canada, and Mexico to determine how to safely lift restrictions.
On June 25, US Secretary of State Antony J. Blinken stated that lifting current travel restrictions imposed on EU citizens would be "premature."
In a press briefing on Wednesday, White House press secretary Jen Psaki spoke about the country's progress in COVID-19 recovery as its vaccination rollout continues, with an estimated 160 million people fully vaccinated by the end of this week.