Titanic Belfast set to cook up a storm this autumn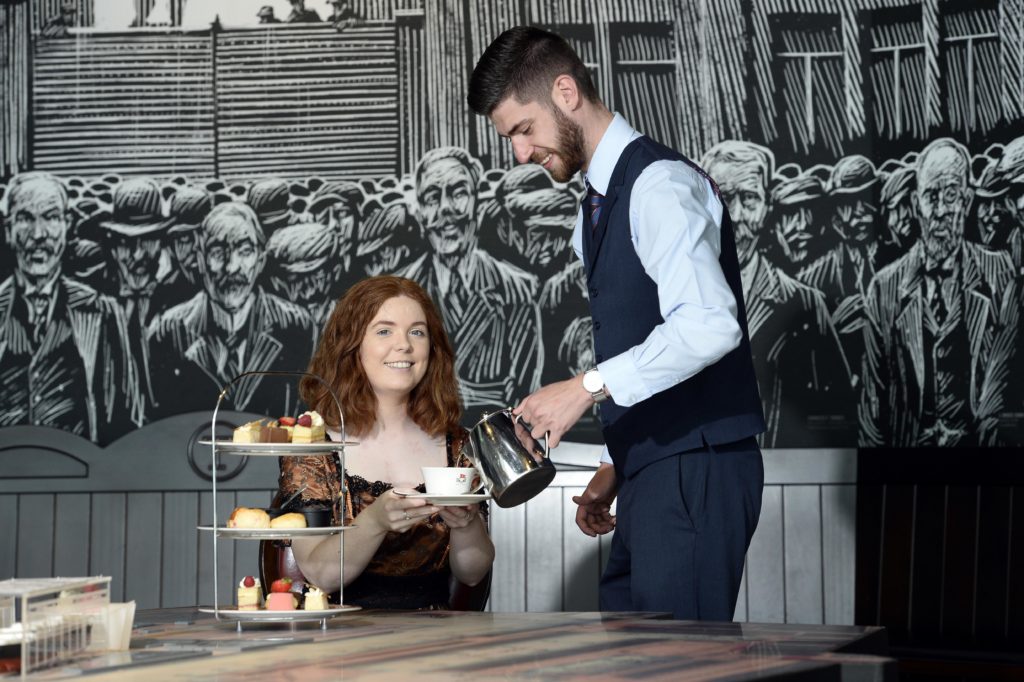 Titanic Belfast, iconic six-floor building featuring nine interpretive and interactive galleries that explore the sights, sounds, smells and stories of Titanic, has unveiled its hotly-anticipated menu of showstopper events for the Taste the Island festival this autumn. The world-leading tourist attraction and five-star event venue is combining its areas of expertise to cook up a storm this autumn with the introduction of 'A Taste of Titanic' food tour and 'Titanic: The Musical Afternoon Tea'.
The events have been specially designed to encourage local, national and international visitors alike to take a seat at the table and get their fill of amazing food and drink experiences in Northern Ireland.
Guests will taste their way through the story of RMS Titanic with a signature two-hour food tour – the ultimate combination of culture, history, food and fun during the Taste of Titanic tour.
Visitors will also be invited to step back in time to a period of luxury, elegance and 5-star service for an afternoon tea during the 'Titanic the Musical' afternoon tea. These events are part of Taste the Island, a new all-island initiative, developed by Fáilte Ireland in conjunction with Tourism Ireland and Tourism Northern Ireland, which will take place from 6 September to 30 November.