Tourists arrival in the U.S. face long lines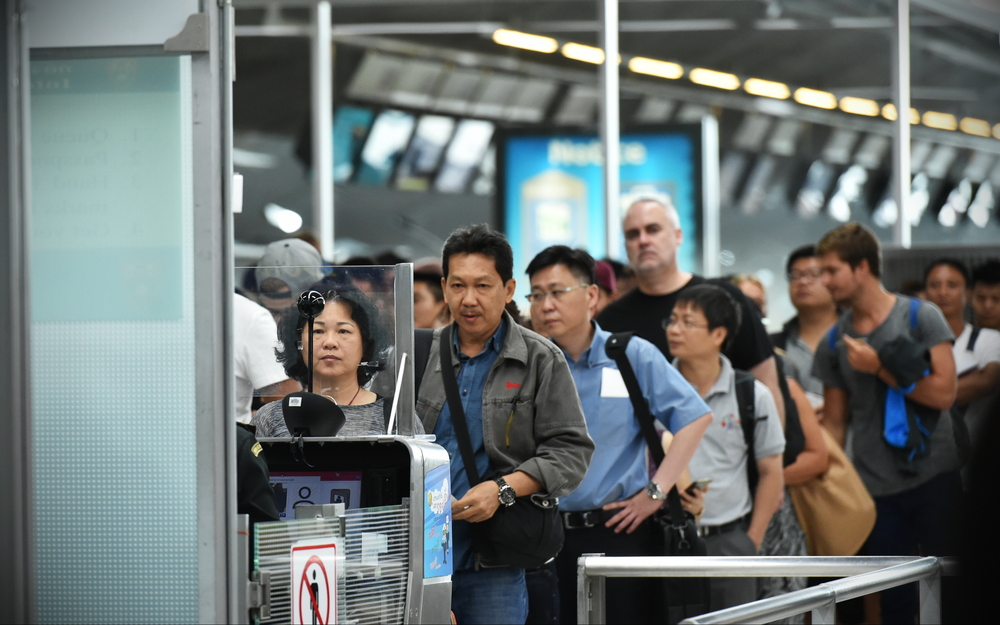 A wave of international travellers rushed into the United States Monday as the COVID-19 travel restriction ended, and citizens from dozens of nations started flooding in, more than 600 days after they were banned from entrance.
That's more than 86 weeks. Nearly 20 months. Enough time for children to be born or for couples to forget how many times they fell asleep listening to their partner on FaceTime chats. Long enough to lose faith in a U.S. trip or honeymoon after having to postpone plans again and over.
Even before the sun had risen, long lines had already formed at the Canadian and Mexican borders, and enthusiastic travellers had already boarded aircraft from Europe, including parallel flights from London Heathrow. An estimated 350 million people pass the U.S.-Mexico border each year, making it the busiest border crossing in the world.
The new U.S. entry regulations require international air travellers to test negative for the coronavirus before boarding an aircraft to the country and, if they are 18 or older, present evidence of complete vaccination. Travellers entering the U.S. on land or by ferry for nonessential reasons must confirm vaccination. Although federal authorities had warned of the possibility for huge lineups at entrance points, there appeared to be minor delays when guests arrived by land and air.
The U.S. launched its first COVID-19-related travel restriction on China in February 2020. It's a long-awaited event for passengers from more than 30 nations. The United Kingdom, Ireland, Iran, and 26 other Schengen member states are added to the list of countries subject to the travel bans. Brazil, India and South Africa were subsequently added to the list.
The smooth sailing for international visitors at JFK Airport changed Monday afternoon as arrivals stepped up following a relatively calm morning. Passengers travelling from England on Virgin Atlantic reported lineups of up to two hours to cross Customs and Border Protection processing owing to the arrival of many planes from the United Kingdom. Because of the influx of foreign travellers, CBP authorities had warned that wait times would increase.
Hartsfield-Jackson Atlanta International Airport started filled with loved ones awaiting travellers on a string of flights from locations including Amsterdam, Frankfurt and London, along with additional countries not previously blacklisted.
All eyes were either peering down the hallway at the sliding doors coming from customs or riveted to their phones. Locals excitedly checked to see how long it would take for their family, friends, and significant others to make it through customs.
While one family sat on the floor with their kids carrying "Welcome Home" posters, one mother insisted on putting up a sign that said #HappyMama. They had waited this long. To make a long story short…