Tourists will be allowed back to Australia before year-end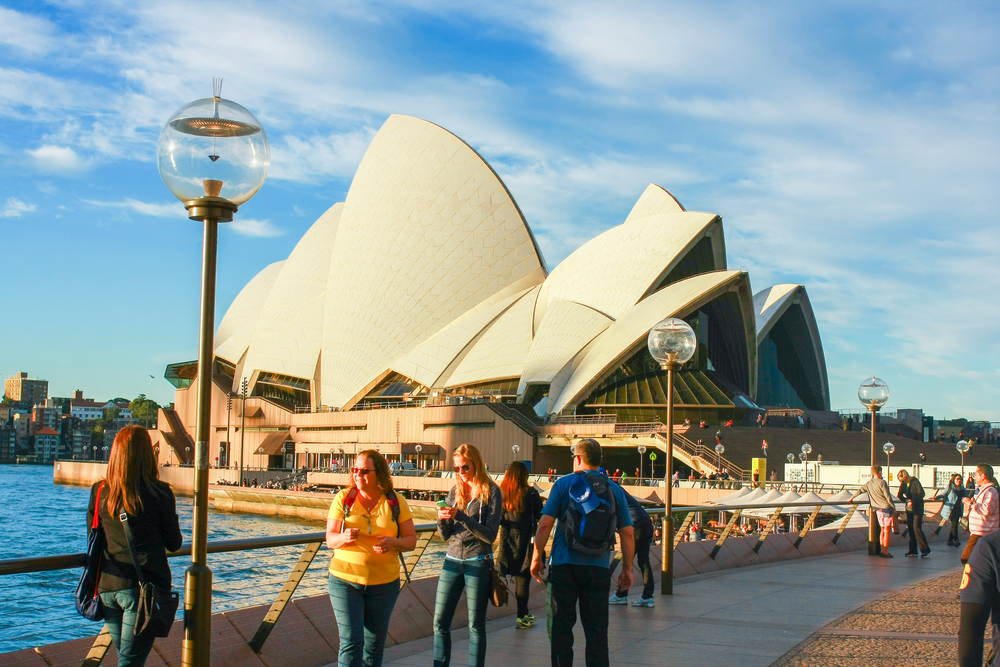 Tourists will be able to enter Australia without quarantine by the end of the year, but they must be double vaccinated, according to Scott Morrison.
Since March 2020, Australia's international border has been closed to minimise the spread of coronavirus, and the country has been the only democratic nation to prohibit its own citizens from leaving.
With 74.8 per cent of those over the age of 16 now fully vaccinated, the Prime Minister has revealed when the borders will be totally opened.
'By the end of the year, we'll be able to welcome overseas visitors, including backpackers who are double-vaccinated,' he told Parliament on Wednesday.
According to the national re-opening plan agreed upon by all states and territories in August, once 80% of those over the age of 16 have been vaccinated, there would be a "gradual opening of inward and outward travel with safe countries."
On November 3, Australia is anticipated to reach the 80% mark.
Quarantine for overseas arrivals was lifted in New South Wales and Victoria Yesterday November 1st.
Tasmania and South Australia will likewise waive quarantine restrictions for fully vaccinated visitors beginning on December 15 and ending at the end of the year, respectively.
Queensland will maintain its quarantine requirements until December 17, when overseas visitors who have been properly vaccinated and have returned a negative test will be allowed to return home quarantined. It plans to eliminate quarantine for fully vaccinated travellers once its immunisation rate hits 90%, which is expected in early 2022.
With most states now releasing specific reopening dates, international airlines have begun to confirm the resumption of Australian flights, with a few vowing to return considerably sooner than expected.
The next step will be to enable fully vaccinated foreigners to enter, including students, workers, and visitors, with dates to be established later this year.
NSW Tourism Minister Stuart Ayres stated earlier this month that his state will not discriminate based on nationality.
However, he stated that the Federal Government will allow people from specific countries to enter first since it will be easier to put up procedures to test the vaccination status of arrivals from those nations.
'There is no doubt that the Commonwealth will be able to achieve that with some countries more quickly than others,' he said.
'They will also be able to accomplish it in cooperation with many airlines faster than others, so there will be some incremental staging brought on by the Commonwealth's ability to verify vaccination status, but we are not discriminating between countries.'
There is no distinction between Australian citizens and citizens of other nations.
The main focus here is a distinction between vaccination status, that is, vaccinated and unvaccinated.
'We will require the Commonwealth to ensure that that individual is completely vaccinated,' he said.
After Australia's international travel ban was removed overnight, the first international passenger aircraft took off from Sydney airport this morning.
QF12 flight from Los Angeles arrived in Sydney at 6:00 a.m. yesterday, followed by SQ221 flight from Singapore at 6:05 a.m. and JL51 flight from Tokyo at 6:30 a.m., with no border or quarantine restrictions for fully vaccinated passengers.
Singapore Airlines' SQ212 arrived in Sydney at 9:05 a.m., followed by United Airlines' UA842 from Los Angeles at 10:20 a.m. and Delta's DL40 from Los Angeles at 11:20 a.m.
At 6.30 p.m., QF1 (Sydney to London via Darwin) was the first Qantas International flight to depart from Sydney.
So far, the countries Australians will be allowed to visit without having to undergo quarantine upon arrival include the UK, the US, Canada, Italy, Greece, Germany and South Africa, according to ABC News.
Visit Natvisa for details regarding entry requirements and the Electronic Travel Authorization (ETA). HERE