TrustYou: 'Smart integration' is vital in today's hotel tech stack
TD speaks with Alex Tan, managing director for APAC at TrustYou
Contributors are not employed, compensated or governed by TD, opinions and statements are from the contributor directly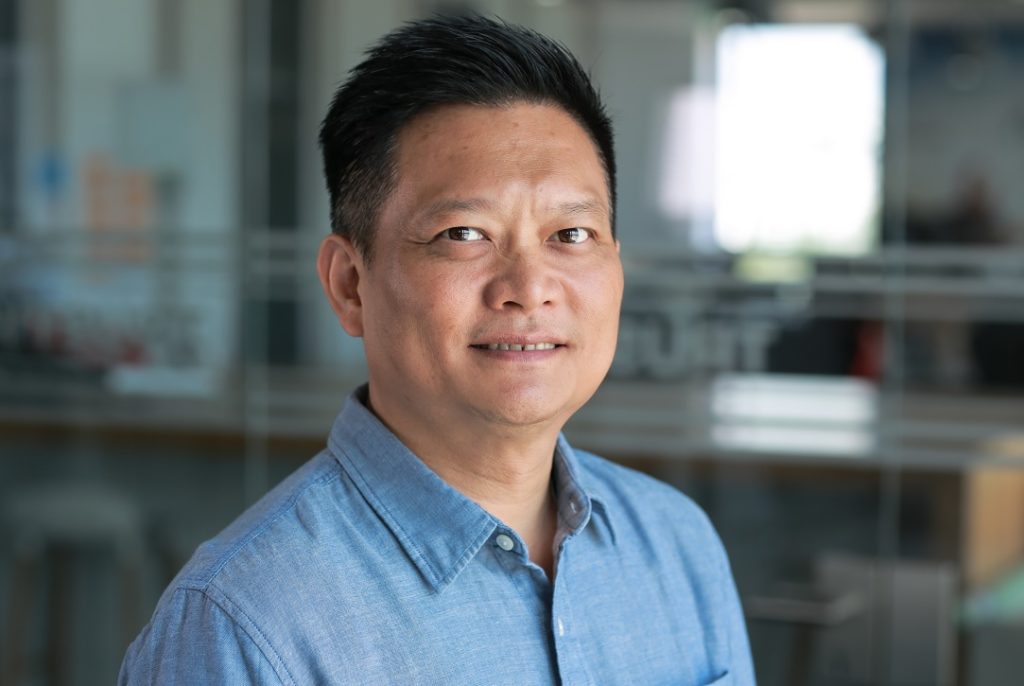 In this day and age, we've somehow evolved to being tech-dependent, running a variety of software on different devices to run a tight operation. For this reason, hoteliers must ensure a smooth-running hotel tech stack which maximises time and profit, while also increasing the guest satisfaction.
In this exclusive interview, Alex Tan, managing director for APAC at TrustYou, talks about smart integrations, choosing the right technology, and how to leverage the guest profile.
TD: Could you tell us more about 'smart integrations'? How vital is it for the hotel's business?
Absolutely! The need for open connections and API integrations in the hotel's tech stack becomes increasingly important. As an example, we believe that our insightful review data combined with guest preferences that are available in CRM tools enable hotels to personalise the guest experience and boost customer satisfaction. The guest profile can be enriched with information and staff can anticipate their needs better in the future.
"Personalisation … it is known to drive guest loyalty and direct bookings"
Personalisation is highly raved about in hospitality since it is known to drive guest loyalty and direct bookings. And not only that — by combining different data sets, also in a BI tool, the hotel and management can make better strategic and tactical decisions regarding their operations and performance and gain competitive advantage.
While any scalable software is useful on its own, its capabilities are boosted when connected to another corresponding technology.
With so many options for software nowadays, could you give some tips on choosing the right ones?
Before making a purchase decision, it is vital to discuss integrations with providers in advance. Keep in mind that, when creating a "network" of interconnected technologies, operations will automatically run more smoothly and lead towards a higher level of productivity.
Consider how the automation of processes will affect day-to-day operations. Internet Booking Engines (IBE), Property Management Systems (PMS), and Customer Relationship Management software interlink well with each other and can also be connected to advanced feedback management platforms such as TrustYou.
We have released an eBook "The Hotel Tech Stack Guide" as a help to choose the right technology. It's available for free download.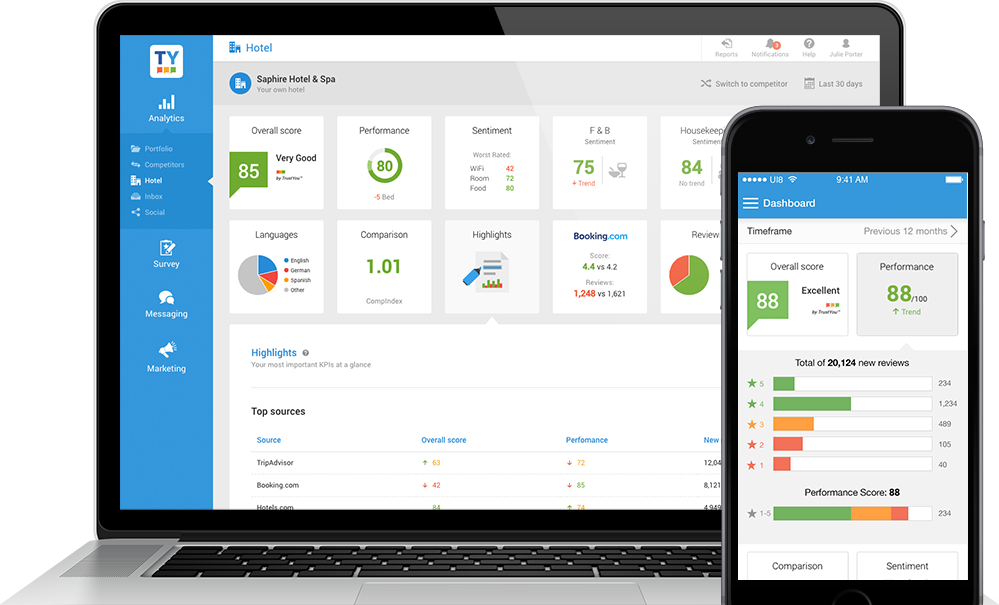 How does TrustYou fit into all this?
With our APIs, we bring insightful review content and analysed semantics to the hotel stack. Hoteliers can then detect trends, positive and negative experiences that are directly coming from the guest.
Our Survey API enables the link between the feedback that was directly collected from the guest and add it to the guest profile. When linking our Analytics API to a BI tool, the hotel (group) gets access to their set of analysed review data, with review analysis for 220 verified review sources in more than 26 languages. It delivers review statistics and KPIs on hotel and group performances for a particular time frame.
"The more the hotel knows, the better the stay can be planned"
How can hoteliers leverage the 'guest profile'?
An enriched guest profile definitely plays a big part in personalisation and creating a better experience for the guest. Personalisation is known to not only generate loyalty among guests but to also nurture it along the way.
A complete, detailed, and personalised guest profile ensures that hoteliers have all the means necessary information to cater to their exact needs and expectations. This can be preferences for check-in, check-out, the location of the room or allergies. The more the hotel knows, the better the stay can be planned beforehand and improved during the guest is on-site.
Through the seamless integration between hotel software and guest feedback, hoteliers can put together the different pieces of the hotel guest puzzle and use the overall profile to anticipate their needs, offer personalised offers and promotions and also create trust between travellers and the hotel brand.
Click here for more news and updates about TrustYou.