Burger Odyssey: Discover the USA through its favourite food
Ideas for a US road trip into meat, cheese and adventure
Contributors are not employed, compensated or governed by TD, opinions and statements are from the contributor directly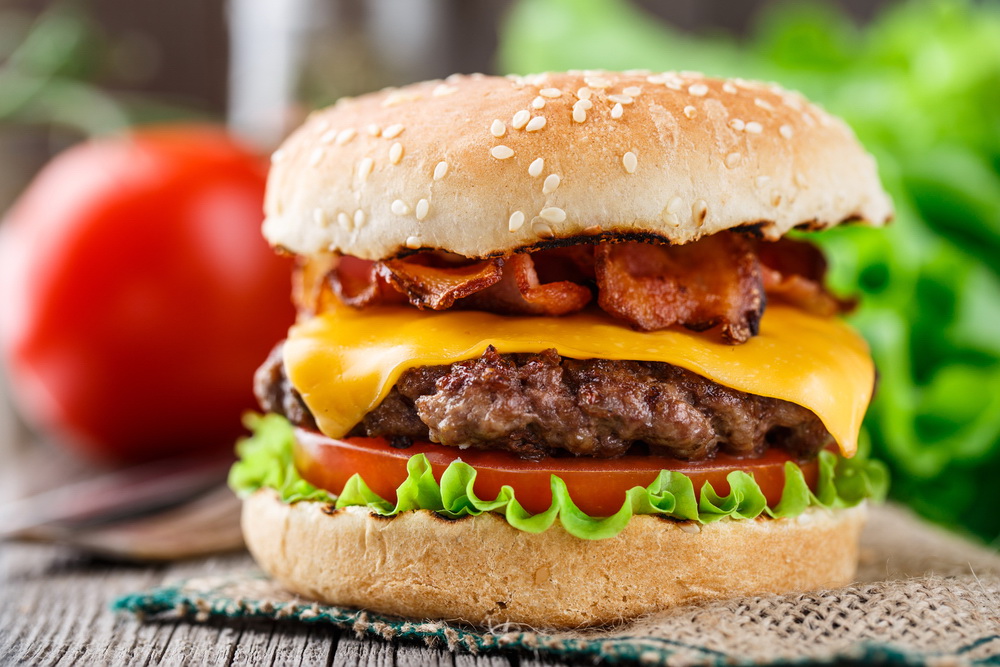 When we think of American food, probably the first item that pops into our heads is the great American hamburger. Beyond just an icon of the States' gastronomy, the humble burger is also a symbol of the pervasiveness of American culture across the world.
However, for most non-Americans, familiarity with the American burger is represented by the big name chains, old favourites like McDonald's and Burger King as well as the new (ish) kids on the block, Shake Shack and Five Guys.
Yet, you would be mistaken if you think these big business burger brands represent the best versions of this quintessentially American food. It's akin to thinking that New York, LA or Chicago represent the country as a whole. No, to truly discover this huge and culturally diverse country – and its best burgers – you have to head out of the cities and onto the open road where you will find freedom, fun and adventure, as well as some very tasty, original and sometimes unusual hamburgers.
Here are some road trip ideas for a journey of discovery into a world of meat, cheese and doughy buns.
Herd's Burgers, Texas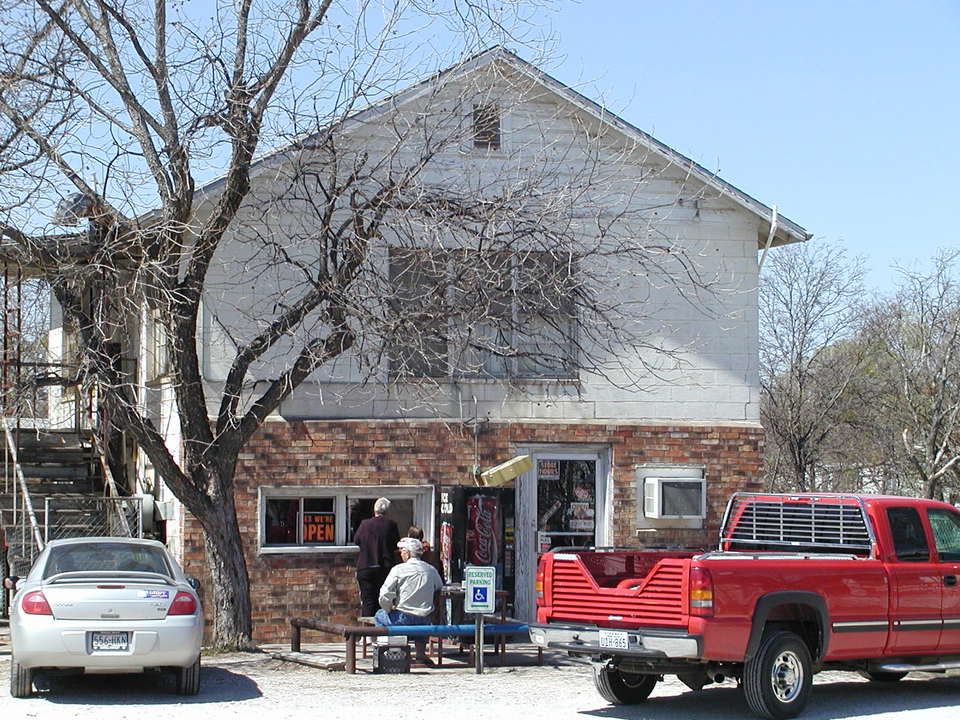 With a history dating back to 1916, this humble roadside restaurant has been producing its incredible burgers, unchanged, for more than a century.
Super difficult to find, which is how Herd's Burgers owner, Danny Herd, likes it, the restaurant operates out of an old house and doesn't even have a sign or, infamously a phone number letting new customers know who or what they are.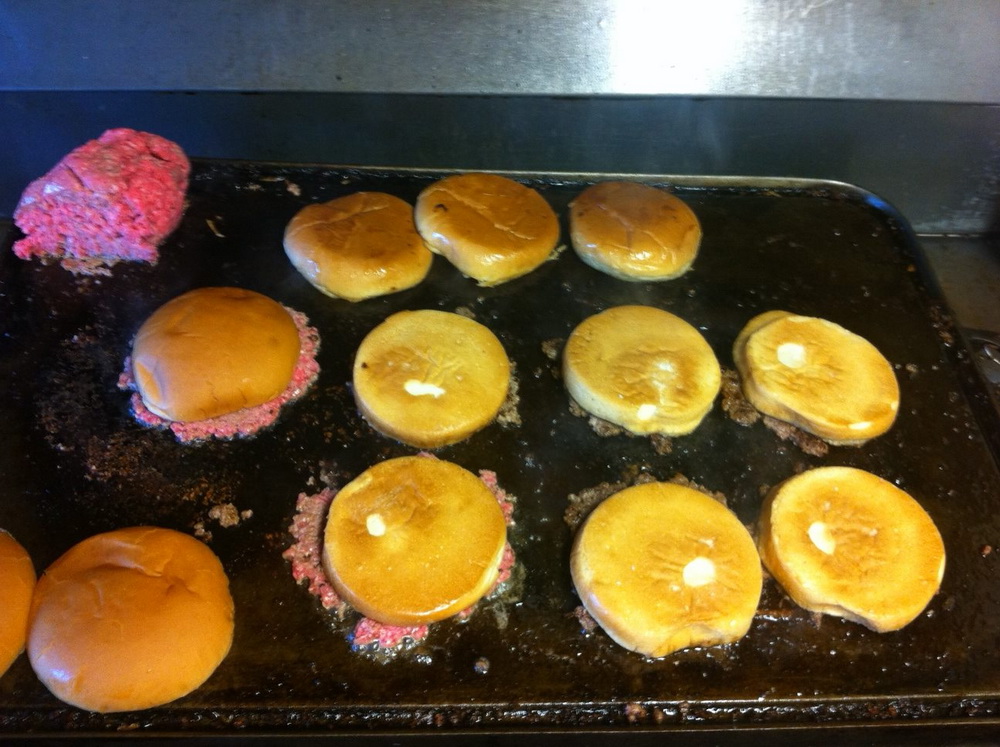 And even with customers chomping down on its increasingly well-known double-double burgers — two-quarter pound patties served in a steamed (on top of the meat, as detailed in the image above) bun topped with salt, mustard, cheese, onions, pickles and lettuce – it looks more like an impromptu house party than a restaurant.
Herd's Burger's may be an inconspicuous eatery with no pretensions or delusions of grandeur but the juicy simplicity of its 100-year old burger construction has started to turn heads as an example of one of the burgers in Texas, if not the whole US.
Ted's Restaurant, Connecticut
Found in the small town of Meridien, somewhere between the state's population centres of New Haven and Hartford, this Connecticut joint is less a burger grill and more a burger sauna.
Not quite as old as Herd's, Ted's Restaurant is a mere 50 years of age, but in that time it has developed a singular reputation for the quality of its burgers. And these mouth-watering patties aren't cooked on a flat top or flame-grilled. No, these bad boys are steamed!
With the ground beef squeezed into the square moulds of the specially created steamer, the cooking process renders out all the excess fat to leave a particularly succulent burger, which, on its own, is surprisingly healthy, until it's hit with the steamed cheese.
I mean, look at it. Have you ever seen anything more seductive than that wave of steamed cheese goo oozing its way over the burger beneath?
Ted's Restaurant has a full menu with an exhaustive range of chicken, hotdogs and side dishes but if you're road-tripping and just passing through, you gotta grab one of those delectable "steamed hams".
Gwin's Lodge and Roadhouse, Alaska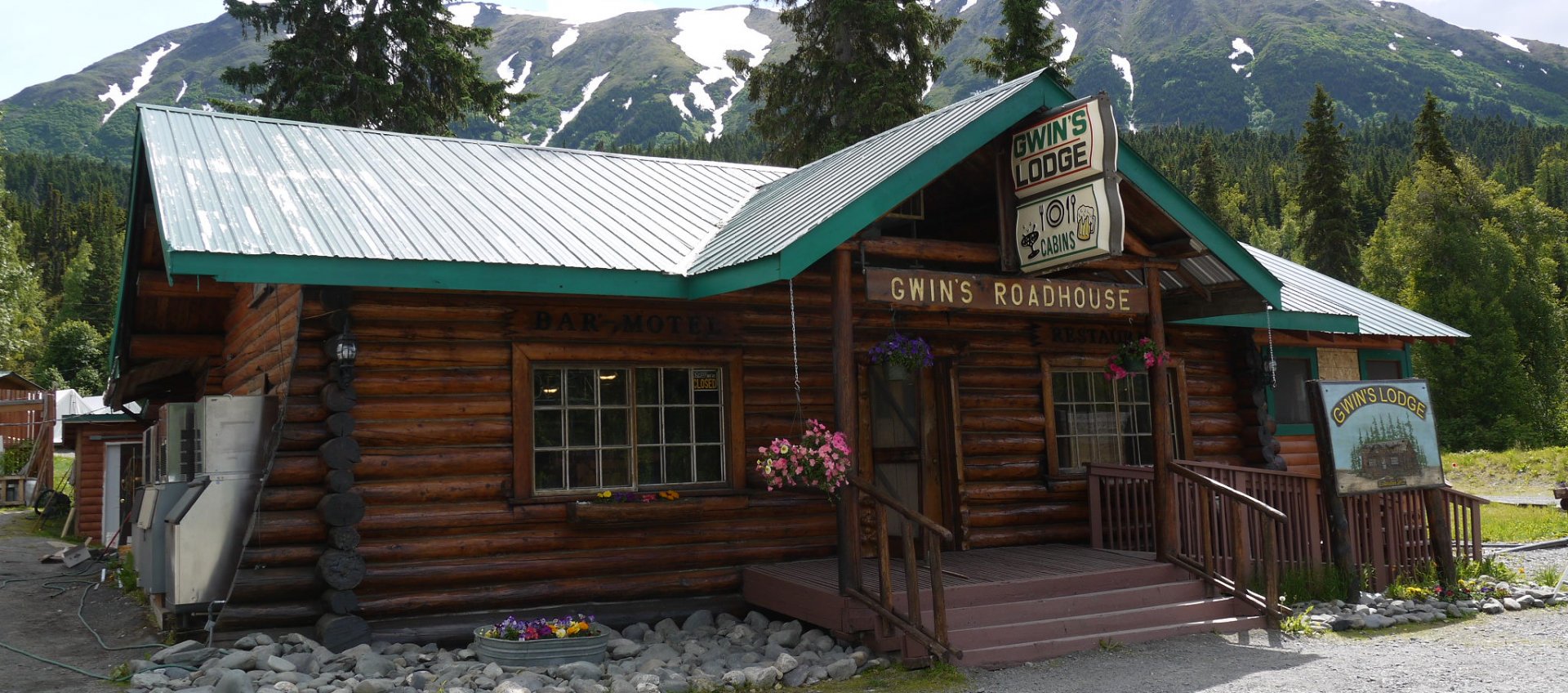 You wanted a US road trip that heads right off the beaten track? Well, you've got it.
Gwin's Lodge and Roadhouse is less about the burger —  the many variations of which are based on a handcrafted, half-pound, 100% Angus beef patty and served with onion, tomato, lettuce and pickle on a brioche bun – but all about the location.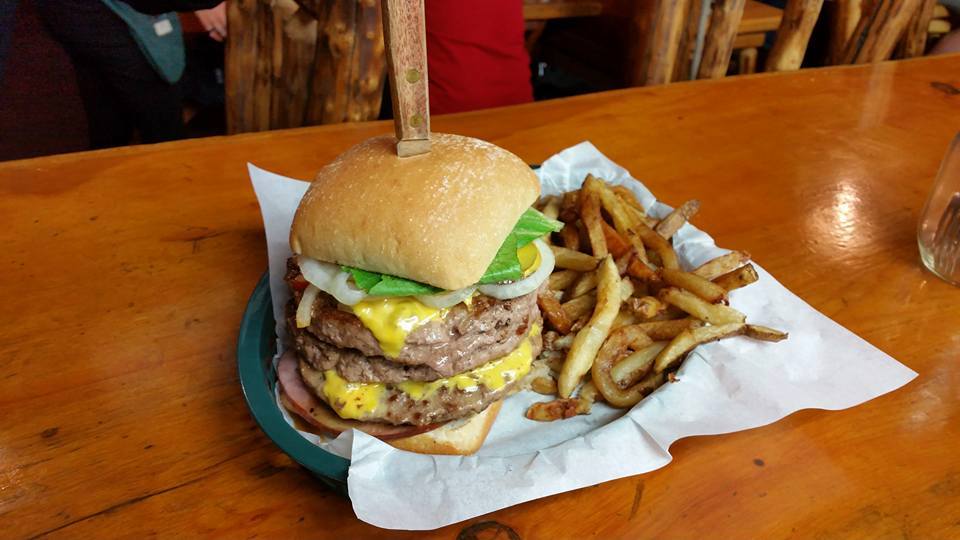 Set against an inspirational backdrop of forest, rivers, lakes, mountains, beaches; replete with eagles, lynx, moose, brown and black bears and wolves — the Kenai Peninsula in Alaska is a mecca for outdoor sports fanatics, drawn by the rich fishing in the nearby Kenai River and Russian River, not to mention whitewater rafting, kayaking, horseback riding and hunting.
Whatever your chosen activity, there is no better way to finish off the day than with a celebration of home-style cooked burgers and an ice-cold beer. Now that's American.
Meers Store, Oklahoma

First purchased in 1980, Meers Store really is in the middle of nowhere, indeed the town of Meers, a small unincorporated community, in South Oklahoma, boasts a population of just one family composed of "six people, eight cats and one dog" — a place so far off the beaten track that gangsters Bonnie and Clyde chose it as their main hideout during their violent rampage across the Central United States region.
However the restaurant still does excellent business and has been going strong for close to 40 years, serving up its range of Cowboy Burgers (mustard, pickles, tomatoes, onions, green leaf lettuce and American cheese); the Yankee Burger, the same as the Cowboy Burger but with tomato ketchup and, the ahem… Sissy Burger which comes with mayonnaise.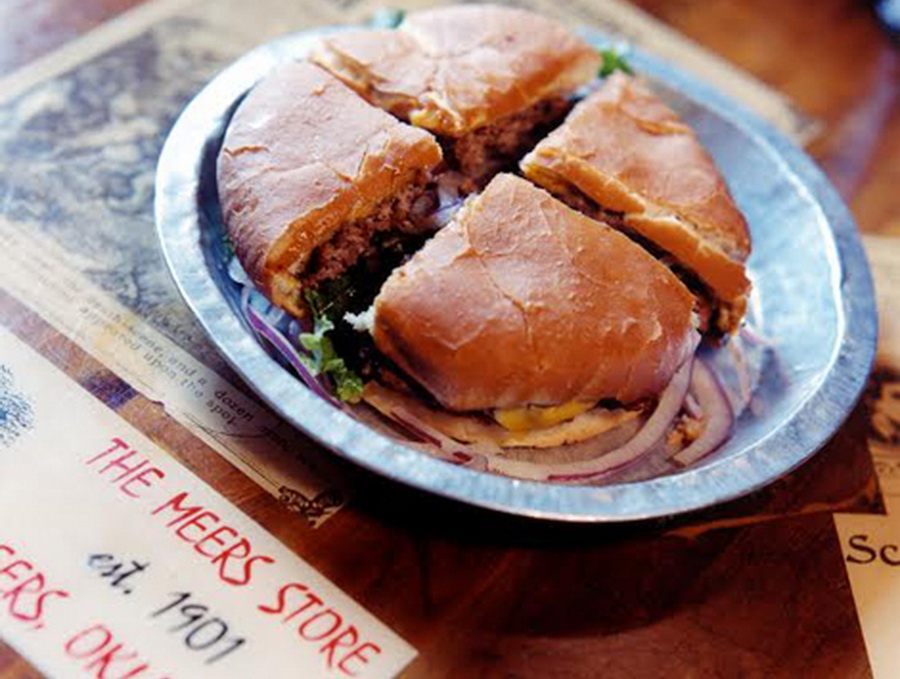 Cited by 'Burger Scholar' George Motz, as one of the most influential burgers in the States, Meers Store introduced the now common practice of sourcing their meat from local producers — in this case the Meers Store's own farm, dedicated to rearing 97% lean grass-fed Longhorn beef.
Burger fans, road trippers and anyone keen to explore the US beyond the metropolises, can rent and pick up a car from Avis in all major cities and head out for an adventure of a lifetime.
Avis has a website full of road trip ideas for more information, or travel agents can visit avisworld.com/asiata, a dedicated website for travel trade professionals.