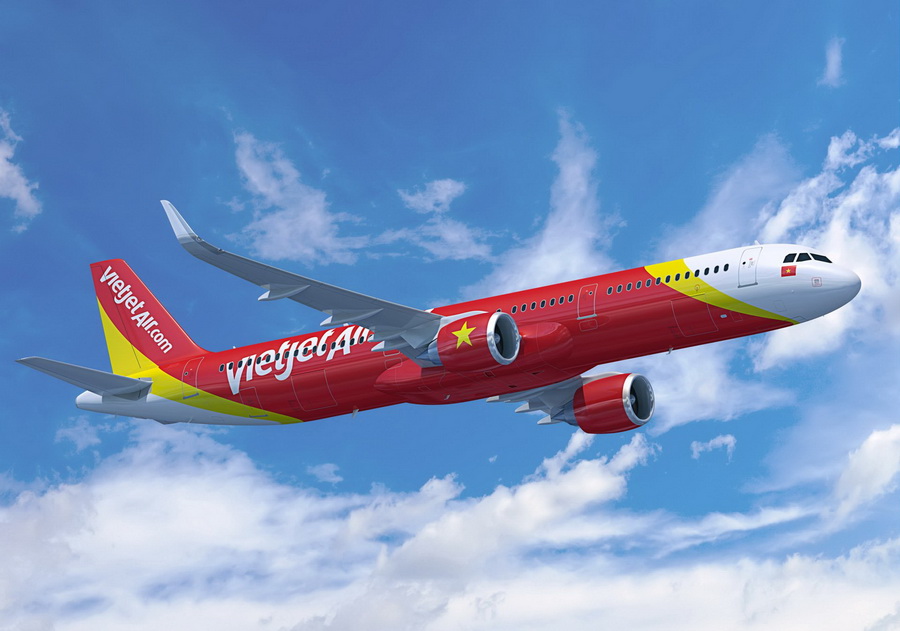 Less than a year after the arrival of its first Airbus A321neo in January, in the first country in SE Asia, it seems the aircraft has made a good impression with as Vietjet announced it has placed an order for a whole lot more.
The deal for the additional aircraft of the model type was sealed with the signing of purchase agreement with Airbus for 50 more Airbus A321neos.
Currently the Vietjet fleet consists of just three A321neos but, on top of the carrier's existing order of 119 of the same planes, the new planes will see it swell to 172.
"A great endorsement for the A321 in the fast-growing market"
The deal for the fleet expansion was signed in Hanoi by Vietjet president and CEO Nguyen Thi Phuong Thao and Airbus chief commercial officer Christian Scherer, who said: "We are honoured to be a long-term partner of Vietjet along with the airline's success and pleased to finalize this new order today. The airline's latest preference for the Airbus product is a great endorsement for the A321 in the fast-growing market".
Vietjet also signed a Memorandum of Understanding with CFM International for a long-term LEAP (Leading Edge Aviation Propulsion) – 1B engine support. The agreement is worth USD 5.3 billion, and was signed by the Vietjet's president and Philippe Couteaux, the vice president of sales and marketing for CFM International.
"The A320 family aircraft has greatly contributed to Vietjet's impressive operating performance"
This latest deal includes spare engines and support packages that will facilitate the airline's already-ordered new aircraft from Airbus.
Discussing the impact that the Airbus aircraft model has made on the airline Nguyen Thi Phuong Thao said: "The A320 family aircraft has greatly contributed to Vietjet's impressive operating performance with the airline's technical reliability rate standing at 99.6% in 2017. The aircraft has also helped us maintain some of the lowest operating costs in the airline world."