Vietnam domestic lives on with LUXPERIA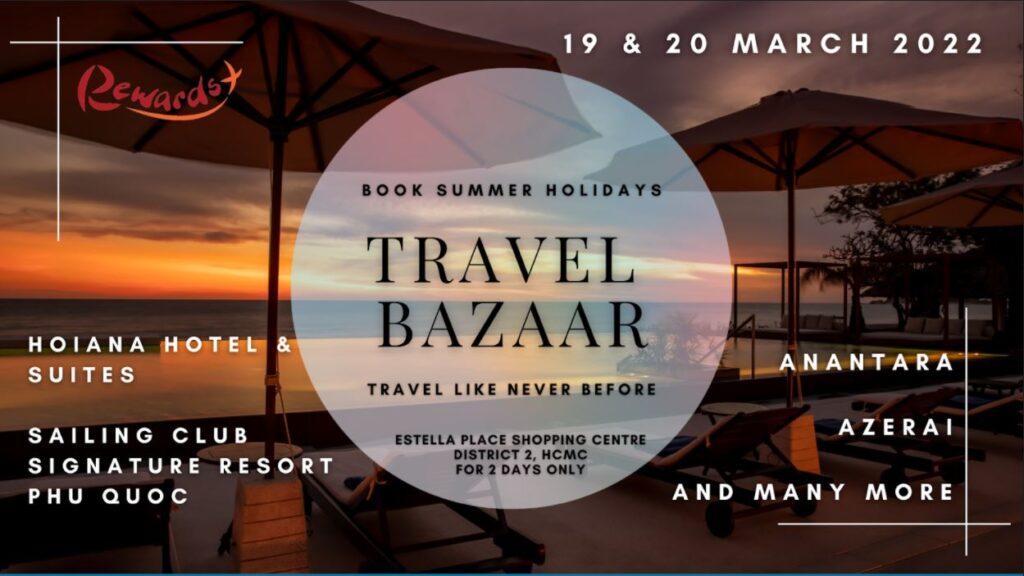 It is truly exciting times that Vietnam has now opened the doors to international to meet pre-Pandemic levels for the first time in 2 years. Ease of regulations are feeding a hungry and optimistic inbound travel industry to bring back displaced staff and essential talent who had moved on to other sources of income while the industry was crippled. 

While optimistic for the return of inbound business to Vietnam, LUXPERIA COLLECTIVE's chief Mr Linh Le remains focused on the domestic market that kept the business afloat over the past 2 years. LUXPERIA collective is hosting the TRAVEL BAZAAR 2022 on 19 and 20 March in HCMC featuring over 30 luxury suppliers across the region to showcase to the domestic Vietnam market – the first travel event of its kind since the Pandemic. LUXPERIA partners with Keppel Land's Estella Place shopping center and prestigious Saigon Centre's loyalty reward program Rewards+ to produce this 2 day only event.  
"While we are all starving for inbound business to come back, I don't see floodgates straight away and the travel and hospitality Industry has wounds that need to heal. To continue our momentum in support of a local market (that supported us) is essential to LUXPERIA's recovery and growth plan. LUXPERIA remains inclusive to the domestic market while bridging opportunities for outbound business beyond Vietnam in 2022".  
Creating opportunities for outbound and domestic tourism was in the original blueprint for LUXPERIA. 2020/21 forced the business to accelerate this plan and "2022 continues to grow our footprint servicing our local clients like never before" said Le. "This vision of service also serves the tagline for the event: 'Travel Like Never before' as Travellers (as a whole) brave a new-normal of travel. "we're privileged to be aligned and partners with other like-minded premium brands to produce this event. 
LUXPERIA's TRAVEL BAZAAR is showcased at Estella Place, District 2, HCMC Vietnam for 2 days only 19 and 20 March while sales shall continue until 20 April 2022. More details at the link: https://luxperia.com/2022/03/10/travel-bazaar/
About LUXPERIA: LUXPERIA COLLECTIVE is an independent network of small to mid-sized Destination Management Companies (DMC) across multiple regions. Dedicated to product creativity, intimate destination knowledge and offering excellence in service delivery; Luxperia supports locally owned-and-managed DMC members made up of tourism experts as the first step towards building a sustainable business practice. Collective Members are self-owned and managed DMCs working in their specific destination of expertise to exceed guest satisfaction in touring, designing local experiences and travel related services for MICE, special event production, group travel and private full-service travel packages.