Virgin Australia CEO Paul Scurrah to step down in November
Virgin Australia's administrator Deloitte has confirmed that the airline's chief executive Paul Scurrah will depart the company as it prepares to hand ownership over to US private equity firm Bain Capital.
Scurrah will stand down when Virgin is formally handed over to Bain in early November, Deloitte said on Thursday, and former Jetstar boss Jayne Hrdlicka will take over as CEO.
"Paul has done an outstanding job supporting us through this process," Deloitte administrator Vaughn Strawbridge said. "His exceptional leadership enabled us to stabilise the business and achieve a sale in a timely and orderly manner."
Scurrah joined Virgin in early 2019 and was engineering a turnaround plan to improve the airline's poor financial performance when the COVID-19 pandemic forced it to ground its fleet and pushed it into insolvency owing USD 6.8 billion.
He said it had been a "great privilege" to lead the airline for the past 18 months, even through "the most challenging time in aviation history".
"I have continued to be so proud of the way my team and our entire organisation has fought to save this airline and to keep competition alive and well in Australia," Scurrah said in a statement on Thursday.
"We have succeeded in not just ensuring the future of the company, but also reset the business to ensure it is well placed to deliver for Bain Capital for many years to come."
Scurrah appeared to have successfully talked Bain around to backing his vision to keep Virgin as a full-service airline, after the private equity firm's local boss Mike Murphy earlier said he wanted to re-build Virgin as a "hybrid" airline operating somewhere between Qantas and Jetstar.
Scurrah's imminent exit has heightened fears among Virgin's workforce that Bain will renege on earlier assurances and strip Virgin back to a budget airline with a limited network, leaving Qantas with a monopoly over full-service air travel in Australia.
However, Strawbridge sought to stomp on that speculation on Thursday, saying he had reaffirmed with Bain that Virgin Australia would not be repositioned as a low-cost carrier.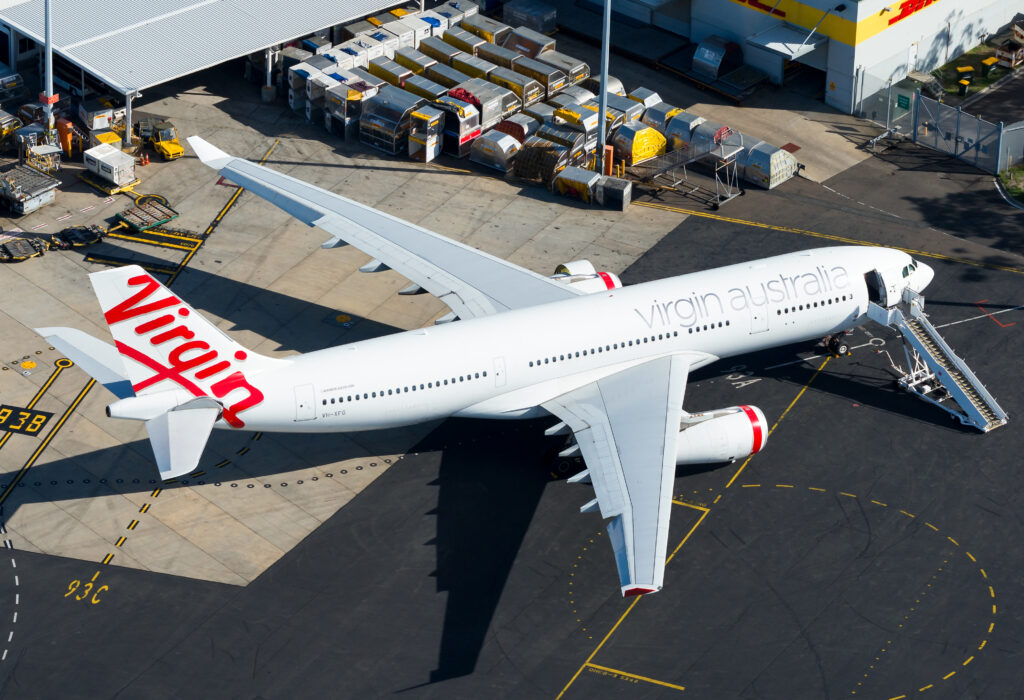 "Virgin Australia will be a 'hybrid' airline, offering great value to customers by delivering a distinctive Virgin experience at competitive prices," Strawbridge said. "This will appeal to the full spectrum of travellers, from premium corporate through to more budget-focused customers."
As reported on SMH.COM.AU – Patrick Hatch