Visiting The U.S. Is Easy Now: Here Is What You Need to Know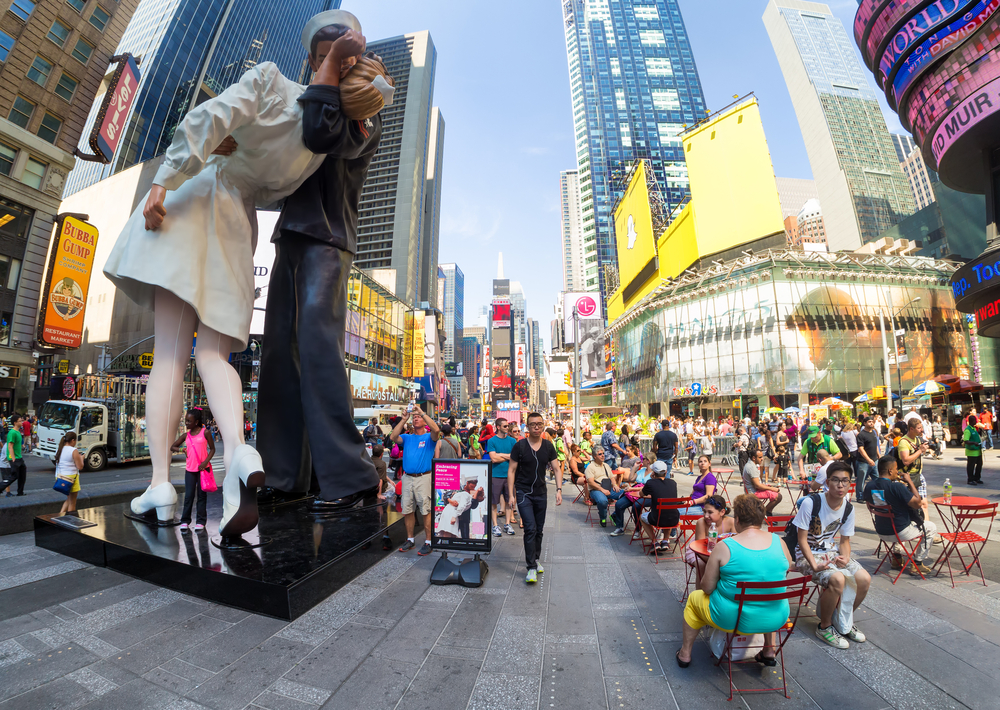 Australian visitors can enter the United States for pleasure and business purposes once again. Three airlines fly out of Sydney, Qantas, United Airlines and Delta, after the United States opened its borders on November 8th.
Even if it's hard to imagine now with the new restriction imposed after the emergence of the Omicron variant, getting to the United States is quite simple.
After the ESTA's establishment in early 2009, all visitors were required to submit information in advance, but that was all that was needed other than that one additional hurdle. After covid-19, the world was changed.
As the global pandemic has become endemic and countries have reopened, much has changed, although travel isn't nearly as difficult as just months ago. Even with recent revisions, flying to the United States is easy, even with the ESTA and an airline ticket, as travel bans have been reversed.
Before your next trip, here's what you can expect.
Since the U.S. travel bans has been lifted and a new requirement for proof of vaccination and a negative covid-19 test has taken their place.
If you're planning a vacation to the U. S., you'll need to take with you the following…
Proof of full vaccination
A face mask to be worn for the duration of the flight
Proof of a negative covid-19 test taken within one day of departure
An approved ESTA with validity for your trip.
Completed passenger attestation form.
A valid passport with at least six months before expiry
Proof of a return ticket (a ticket leaving the United States)
Here is a little more detail of each of those requirements:
A Documented Record of Vaccination
There are no restrictions on the use of vaccines approved by the World Health Organization (WHO) in the United States. According to CDC standards, vaccinations can be mixed and matched.
Proof to the Negative Test Results
All required for entrance into the United States is a negative antigen test and the accompanying laboratory records. Paying for the PCR option is unnecessary because it is expensive and time-consuming.
If you're flying out on a Friday, you can take the covid-19 exam any time on Thursday or Friday, but you can't do it before.
An ESTA Travel Authorization that is current and valid
Since the digital travel authorisation is valid for two years, a large number of people who were barred from entering the United States during the pandemic may be about to run out of time.
An ESTA is still necessary for travellers to the United States, and the processing time for new applications has been increased to 72 hours. You should apply for or renew your ESTA at least three days before your trip.
Proof of Return Ticket 
If you're flying back out of the U.S., this is all you need to show that you have a confirmed return ticket. It doesn't matter how its paid or what country you are going next, as long that it shows a confirmed flight out of the U.S.
Passenger Attestation Form 
Attestation is a digital checkbox declaring that you took a test before departure and that you are (or are not) fully vaccinated, as stated in the form of an electronic signature. Before you may get on the plane, you must complete this form.
Wearing a face mask while travelling
It's compulsory to wear a face mask at the airports and on the aeroplane, and there is pretty much no room for argument. It's a federal mandate, so either you wear one and obey, or you are hauled off the plane and penalised for violating federal law.
Conclusion
It isn't about what you need to get there, but whether the trip is worth it in many cases. Despite the pandemic, the United States is still a great place to visit, simply with a few minor tweaks.
Indoor activities in certain cities need proof of vaccination, and in some cities, etiquette (or law) dictates that you must wear a mask in a particular indoor context. This varies significantly from state to state and area to region.
The only thing that has changed is that evidence of vaccination and a face mask is no longer required. The food is still great, and the many concert venues are packed again to the rafters.
It's a great time to visit because there are fewer people around.