Why Korea is garnering merit as the optimal incentive travel destination
Why Korea Is Garnering Merit as the Optimal Incentive Travel Destination
According to a well-known futurologist who declared that "the world is making a fundamental shift from industrial production to cultural production," the growing dominance of the content industry over the past few years has shown us its powerful influence in the world economy. A solid share of the influence has been claimed by the "Korean Wave," with the Billboard-topping boy band BTS, the Oscar-winning film Parasite and Netflix's most-watched series Squid Game headlining the sensation.
Based on a survey on Korean cultural content conducted by the Korean Ministry of Culture, Sports and Tourism and the Korean Foundation for International Cultural Exchange, non-Koreans on average spent more on Korean cultural content last year than ever before. The spread of popularity of the Korean Wave into Korean food and beauty, indicates growing consumer demand for not just visual or audio contents, but also for the diversity of experiences, lifestyles, collectibles, and all types of consumer goods that are Korean in identity.
Korea's highly developed infrastructure for MICE (meetings, incentives, conferences, and exhibitions), with its world-class expo and convention centers, hotels, and unique venues, has attracted a host of large-scale conferences and industrial events over the years. Recognizing great potential in the currently rising "New Korean Wave," the Korean tourism industry is developing and offering new tourism products for a more vivid experience of Korea, including tours of its cultural heritage structured to tie into familiar themes from K-pop, and activities where they can experience and purchase Korean beauty and food products.
With the intent to develop Korea into a top global tourist destination, the Korean government is also providing incentives to travelers around the world who are pondering where to take their next incentive vacation.
∎ The K-Incentive Fun Up Program
The Korean government currently supports conferences and industrial events held in Korea and incentive travel to Korea via benefit packages for planners, suppliers, and participants in order to maintain a sustainable, ESG-compliant MICE industry and to maximize tourist satisfaction with their experience in Korea. International visitor groups of 10 or more staying in Korea for at least two nights on an incentive vacation or for a conference or industrial event are eligible for the respective benefits indicated below.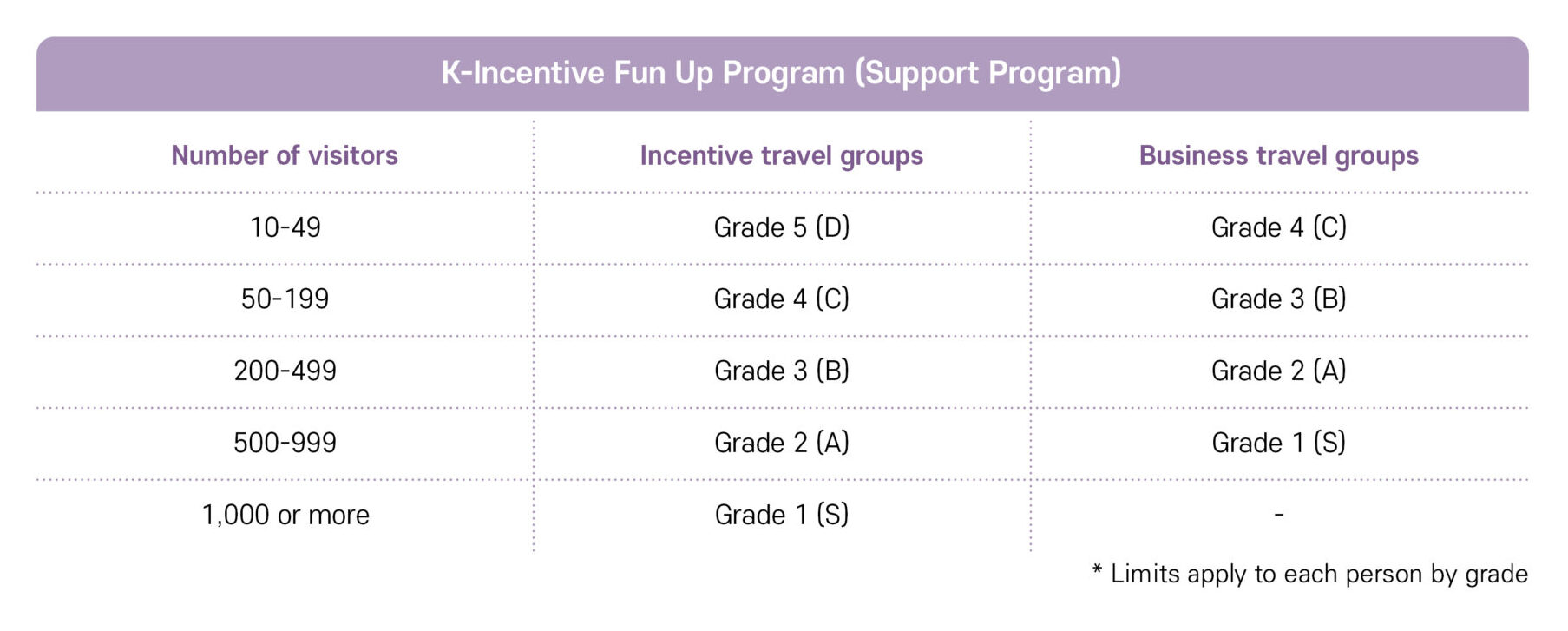 The K-Incentive Fun Up Program is available to participants eligible for incentive or business travel programs, and offers benefits according to each grade. Benefits include souvenirs, subsidies for admission to tourist attractions and performances, Korean cultural experience opportunities, special events, accommodation and transportation subsidies, welcome events, and more.
The K-Incentive Value Up Program is available to entities that hold a conference or industrial event of mid to large-scale in Korea, as well as incentive travel groups to Korea and travel agencies. The program also provides a preliminary inspection of planned offerings and rewards based on total number of visitors to Korea in a year. Visitors to Korea based on this preliminary inspection receive a subsidy for up to 30% of the expected total cost of travel to Korea, including airfares, accommodation costs, and airport lounge service costs, depending on the number of visitors and their home country. Based on the numbers of visitors they forward to Korea, travel agencies that qualify for rewards receive prize money, plaques, or subsidized travel to Korea for preliminary inspection of tourism offerings.
The K-Incentive Reward-Up Program is available to travel agencies that forward business or incentive travel groups to Korea, and provides rewards according to cumulative number of forwarded visitors. Top performing travel agencies of the year are given a special opportunity for subsidized production of promotional media content showing the benefits offered through business or incentive travel to Korea.
In addition to all of these financial benefits available to business and incentive travelers to Korea, there are other customizable tourism products unique to Korea to provide a complete travel experience. Such experiences include traditional Korean cuisine and K-pop. A few great options are explained below.
Korea's temple food: Natural food with its own stories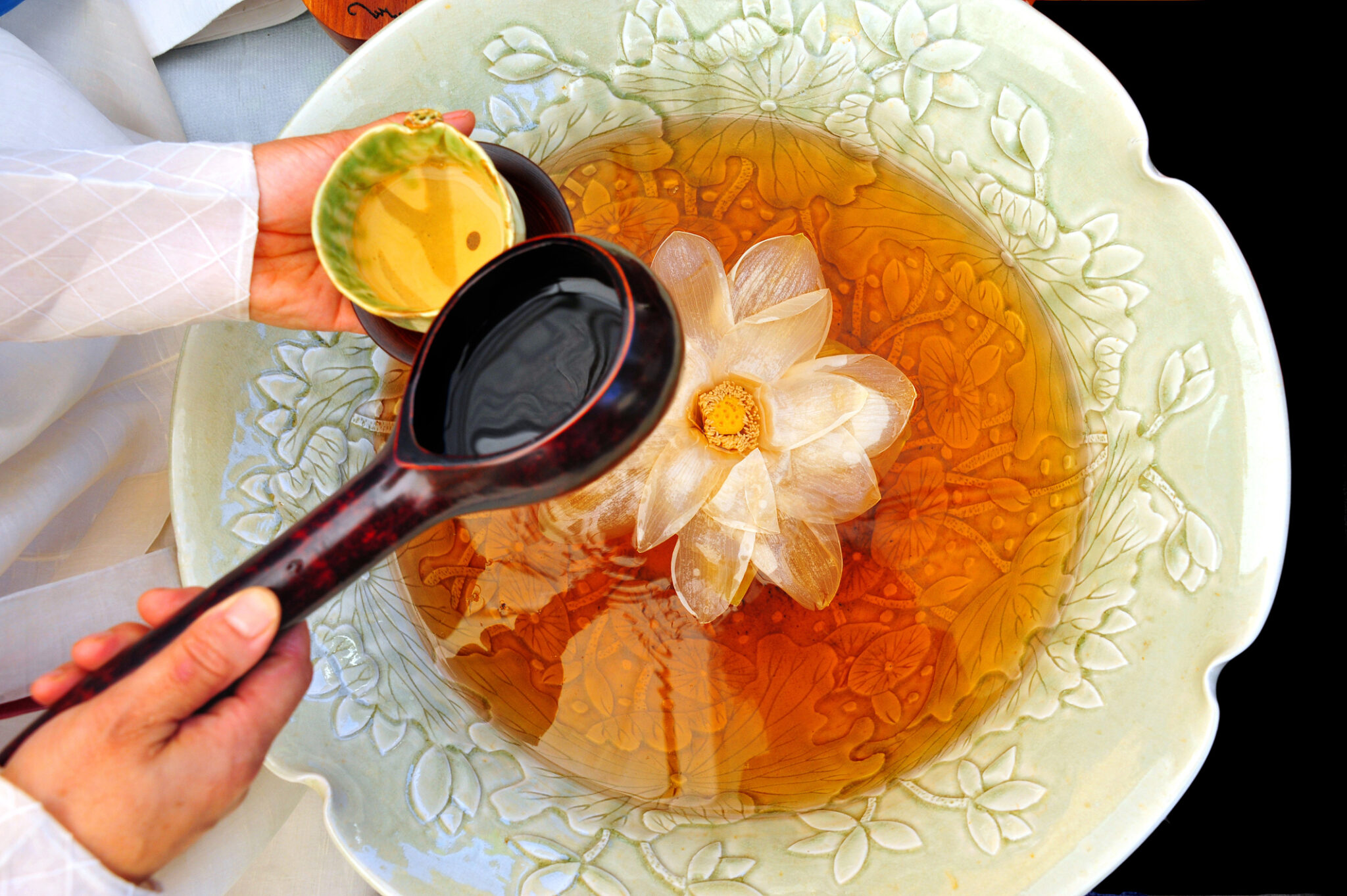 As Korean soap operas (K-dramas) gained a large international following over the years, the popularity of Korean food has moved beyond classics like kimchi, bulgogi, and bibimbap to a greater variety. Studies on the appeal of Korean food to non-Korean consumers who eat it on a regular basis indicate they were attracted to foods that are "healthy and rich in vegetables," and "temple food" is the perfect example of this healthy Korean cuisine.
Korean temple food is eco-friendly in terms of both its ingredients and preparation, an appealing trait to the rising number of health-conscious global visitors, especially after COVID-19. Temple food, with its natural flavor, rich texture, and beautiful color, will capture the eye and please the palate.
A temple food experience in Korea introduces you to the benefits and flavors of ingredients prepared to nourish the body with the pure goodness of nature. You will also learn stories behind why particular ingredients were used and how they are sourced and prepared. Set in a soothing monastery away from the fast-paced modern life, such an experience will allow you to savor the "act of eating" as well as the "aesthetics of slowness" like never before.
Korea's wellness programs: The start of safer and healthier travel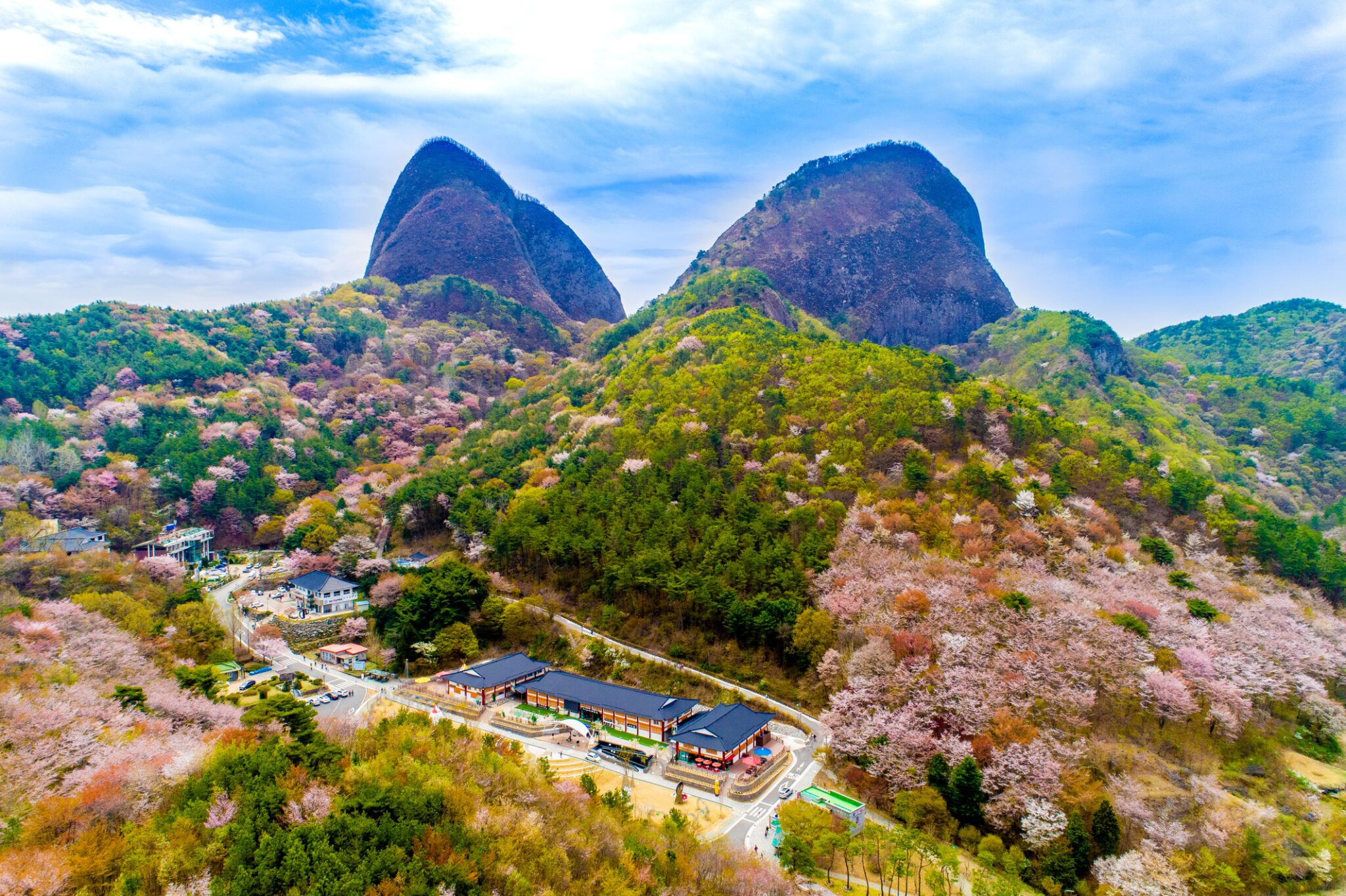 Due to concerns over COVID-19, health and safety have become top priorities in selecting a host country for a conference or business event or travel destination. With this in mind, Korea offers a range of wellness programs to visitors seeking business or incentive travel.
Sancheong County in Gyeongsangnam-do Province, where the World Traditional Medicine Expo was held in 2013, embraces its regional heritage and natural resources and has positioned itself as a tourist resort town centered on the art of Korean medicine. At Donguibogam Village (Donguibogam is the most famous book on traditional Korean medicine) in Sancheong County, visitors can try their hand at making aromatherapy sachets, experience traditional heat therapy with detoxifying virtues, and enjoy forest walks that heal the senses, among the range of activities available.
Jeju Island, a popular incentive vacation destination for Chinese, Taiwanese, and Southeast Asian visitors, offers a tea ceremony experience in a variety of settings, including the cypress forest, refreshingly green tea field, oreum or volcanic cone. A traditional Korean tea ceremony experienced in a natural environment is sure to revitalize your body and mind. With a range of other wellness tourism options , Korea invites you to its shores to experience true relaxation that will leave you with  the vitality of life and wellness.
Unique venues: Experience culture, charm, and various colors of Korea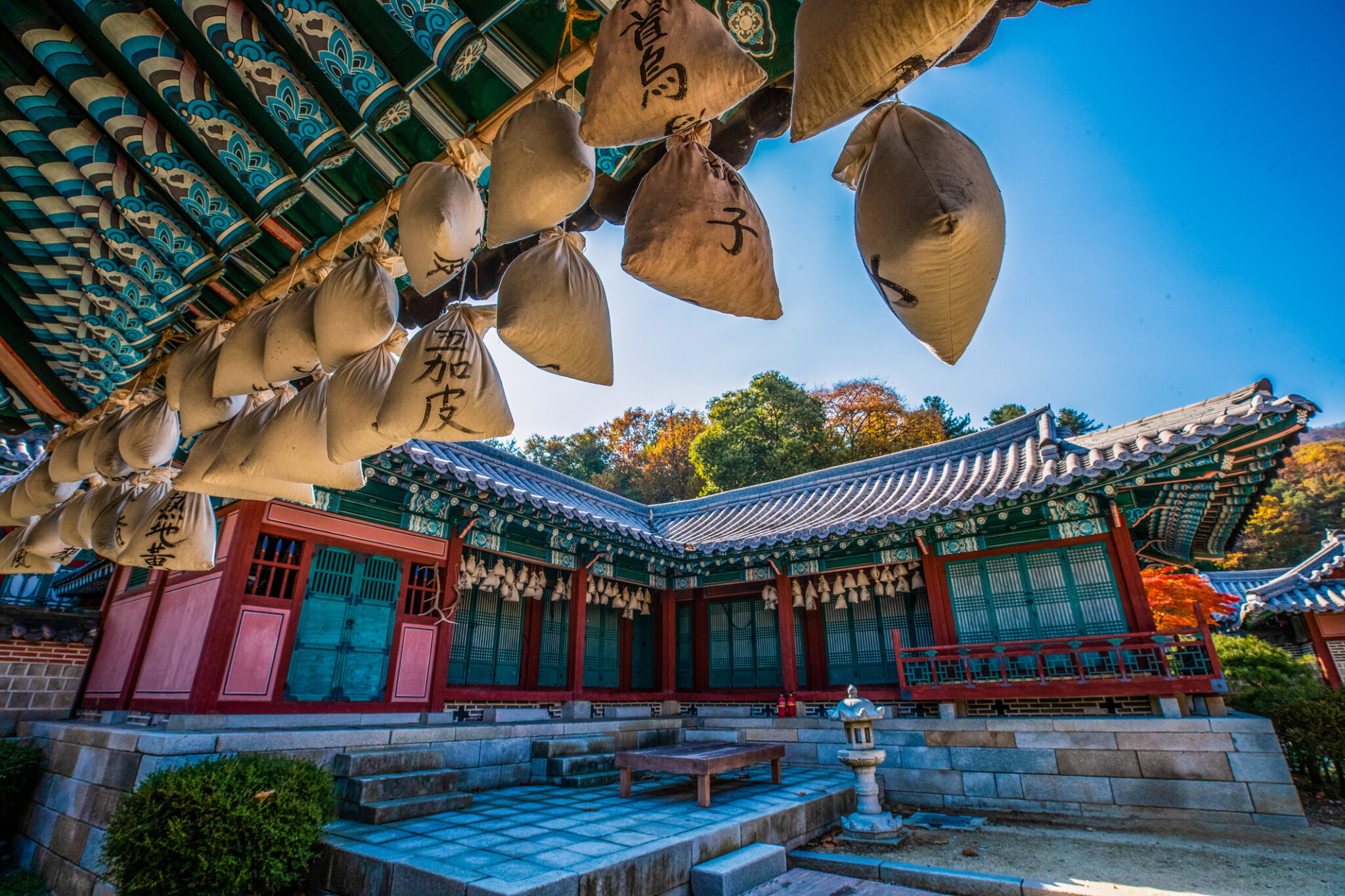 Daejanggeum is a Korean period drama that garnered worldwide viewership to become the most successful K-drama of all time, and it has been exported to a total of 91 countries including China, Japan, Iran, and Saudi Arabia. With its 277-hectare production set in Yongin, a city in the greater Seoul area, Yongin Daejanggeum Park has been maintained as a permanent establishment for filming period pieces, hosting other K-drama titles such as Jumong, Lee San, Queen Seondeok, Dong Yi, and The Moon Embracing the Sun, as well as the music video for Daechwita featuring Suga, a member of the world-famous K-pop boyband BTS. Yongin Daejanggeum Park is a must-see for K-pop and K-drama fans from around the world.
The structures in Yongin Daejanggeum Park have been verified by experts for historical and architectural accuracy, and provide visitors with an understanding of the different residential spaces, government buildings, palaces, and streets of the Three Kingdoms Era, the Goryeo Era, and the Joseon Era. There are also opportunities for you to try on traditional court apparel and take photos at photo zones, complete with the actual props used in drama production.
Yongin Daejanggeum Park, blurring the line between the past and present of Korea, offers a distinctively Korean tourism experience that K-drama fans will never forget.
Korea: A country you want to see, feel, and experience in person
The benefits offered to help you plan and enjoy your incentive travel to Korea, combined with all of the tourism offerings, will ensure a great tourism experience for each and every person in your tour group. With the finest hotels and world-class transportation along with business infrastructure to make your stay as comfortable and convenient as possible, you will be brimming with energy to get out and experience everything you've seen in Korean pop culture. As a rising global star in the incentive tourism scene, Korea welcomes you with open arms.