7 really good reasons to book a trip to Kangaroo Island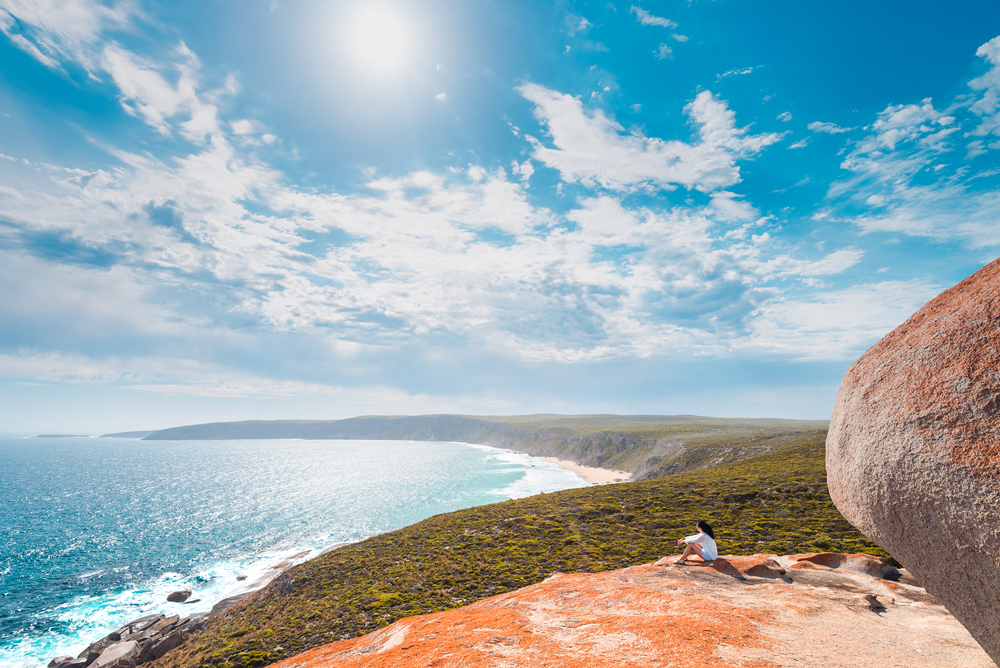 A trip to Kangaroo Island in South Australia will give your clients a very special experience and will likely be the holiday highlight during their stay in Australia.
Just a short flight from the vineyard city of Adelaide, or a three-hour road trip and ferry ride, it is easy to whisk your clients over the Southern Ocean to this wildlife paradise. The island is teeming with native animals and birds and is also home to a thriving food and drinks scene curated by passionate locals who use local ingredients to great effect in wines, gins and on menus across KI.
Here are just a few of the reasons why your clients should not skip a trip to Kangaroo Island when South Australia's borders reopen. The products and experiences mentioned are largely commissionable and we would recommend at least a two day/one-night stay. Those with more time on their hands will be richly rewarded with a four-seven day island stay including guided touring as this video shows.
Credit: Henry Kidman/ Sarah Byden/ Vinnie Preston
Wildlife in the Wild
Kangaroo Island is famous for its beautiful and bountiful native flora and fauna but it's not just mobs of kangaroos that you'll see living happily in the wild in national parks, by beaches and on farms. You'll also see huge numbers of koalas sitting drowsily on treetops, dolphins and long-nose fur seals frolicking in the water, and lots of beautiful birds. You've also got a good chance of seeing a very shy echidna or two. Due to its isolation from the mainland, animal populations have thrived on Kangaroo Island and there are many opportunities to get up close to them in their natural habitats.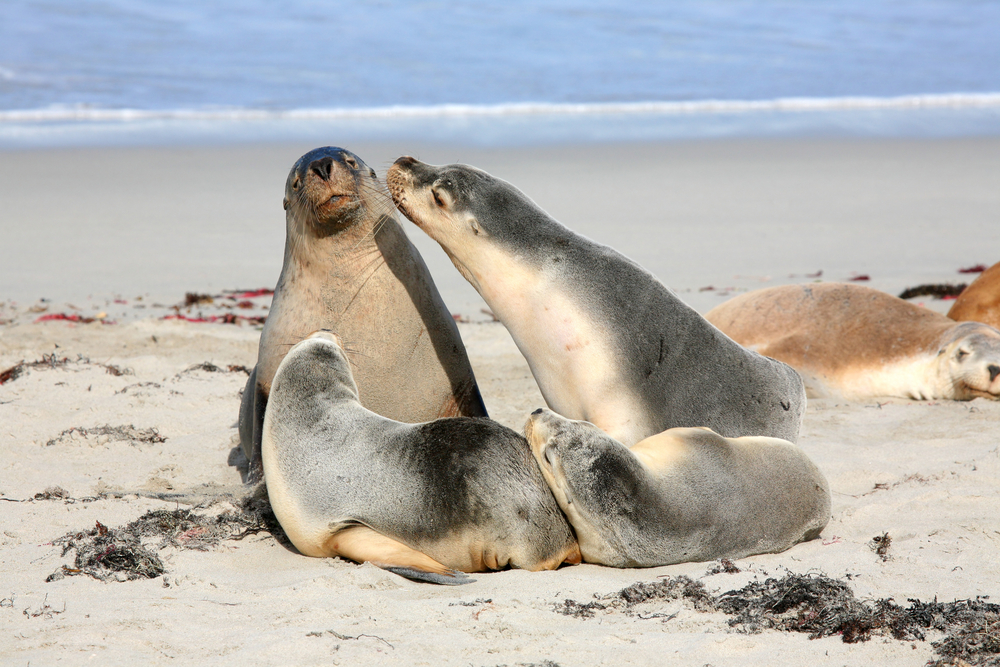 One of the highlights is the award-winning Seal Bay which offers visitors a chance to witness a rare colony of sea lions on a stunning white sand beach.  While visiting Seal Bay, take a stroll on the boardwalk appreciating the coastal scenery, limestone cliffs, and dunes.
Meanwhile, a boat ride with Kangaroo Island Marine Adventures can deliver sightings of southern right whales, humpback whales and more of those lovely long-nosed fur seals and Australian sea lions. Ospreys, sea eagles, gulls, albatross, and other coastal sea birds will soar above the vessel. The highlight of the tour is swimming alongside wild dolphins – a truly memorable moment.
Insta-worthy landscapes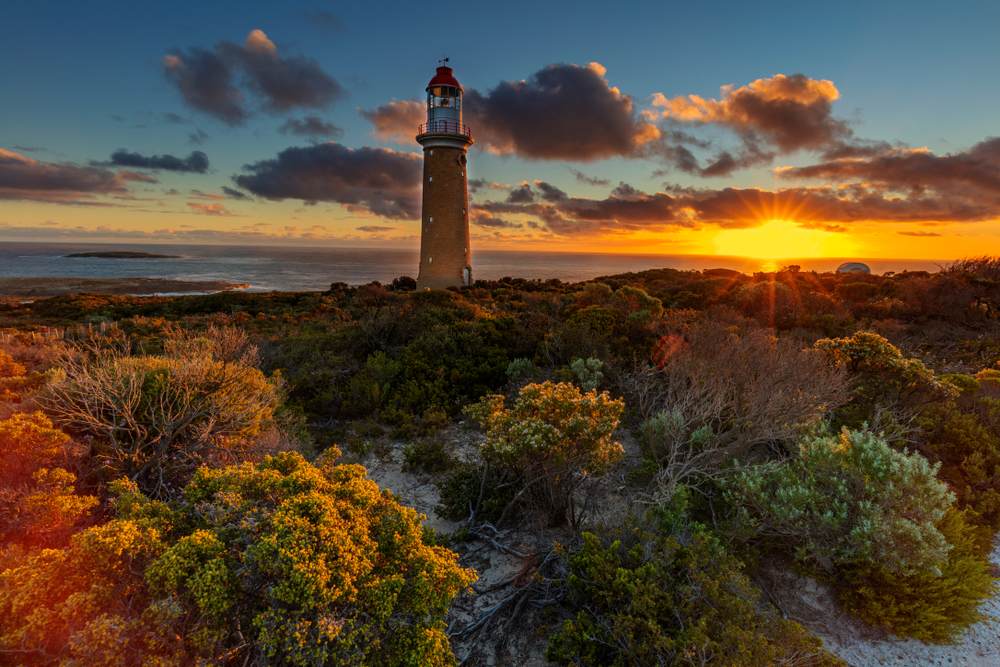 Being separated from the mainland, Kangaroo Island has preserved its natural wonders. The eye-popping landscapes at every turn are perfect backdrops to your social media feeds. From the Remarkable Rocks, Admiral's Arch to the Cape du Couedic Lighthouse, there is so much to see in the Flinders Chase National Park. For now, entry into the National Park is only permissible with an accredited guide but we would always recommend touring Kangaroo Island with a guide anyway as they can get you to all the secret spots!
Don't forget to visit Kangaroo Island's highest peaks. At the eastern tip of the island is Cape Willoughby Conservation Park, the home of South Australia's first lighthouse and Prospect Hill will give you a wonderful panoramic view of the island.
Delicious local produce
Kangaroo Island's fertile soil and rich waters give rise to its high-quality produce, topnotch wines and spirits, and variety of gastronomic experiences. Wine definitely tastes better when sipped on the island's clifftops overlooking the sapphire waters of the north coast. A trip to Dudley Wines is an experience that you cannot miss! The winery received accolades for its traditional wines but also has experimental blends. Moreover, its products bear fun and intriguing names, including the 'Shearing Shed Red', 'Thirteen Sparkling Red', and 'Porky Flat Shiraz', all of which have a story to tell! Other great island wineries include Bay of Shoals Wines, Islander Estate Wines, False Cape Wines, Amadio Wines, and Springs Road Wines.
Meanwhile, Kangaroo Island Spirits is South Australia's first boutique gin distillery. Established in 2006, partners Jon and Sarah Lark produce a range of high-quality liqueurs and spirits, with an emphasis on using local and native ingredients. All of the products are handmade in small batches using handcrafted copper pot stills. Drop by their cellar door any day of the week and enjoy their gin blending and gin platter experience.
Getting hungry? The island is dotted with restaurants and cafes serving the island's local produce and wines. Surrounded by rich seas, wild-caught seafood is available all year-round. A unique gastronomic experience on the island is slurping freshly-shucked oysters and washing them down with local beverages at The Oyster Farm Shop.
Perfect places to stay
There are many unique places to stay during your trip to Kangaroo Island – from luxurious private villas to glamping tents and everything in between, whatever style you like, the island has you covered!
Overlooking the Redbanks, Oceanview Eco Villas offers two eco-luxury villas with marvellous coastal views of Nepean Bay. The perfect marriage of personalised five-star experience and sustainability is at the core of the property enabling guests to rest and restore while leaving a light footprint on the environment.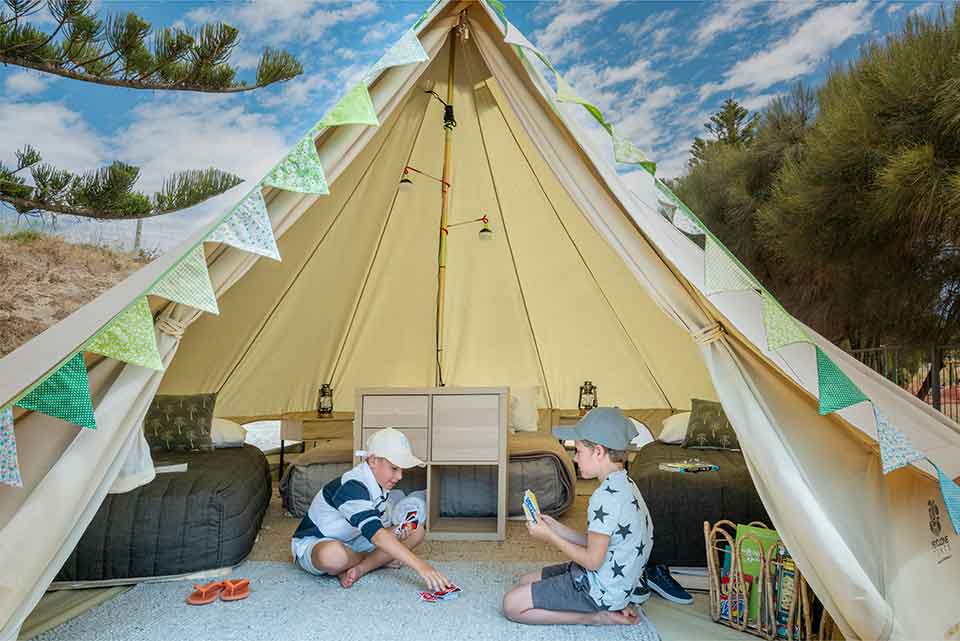 Forget the hassle of real camping and immerse yourself in the Australian outdoors with the convenience and luxury of glamping within the Seafront Holiday Park. Each tent is furnished with a plush bed and blankets; cooking utensils, plates and cutlery; and books, magazines and board games. The campsite is equipped with a kitchen/laundry, outdoor bbq area, fire pit and toilets and showers shared by all guests.
Other island accommodation includes a range of beautiful Bed & Breakfasts, gorgeous lodges and hotels, and stunning beach houses.
Awesome outdoor adventures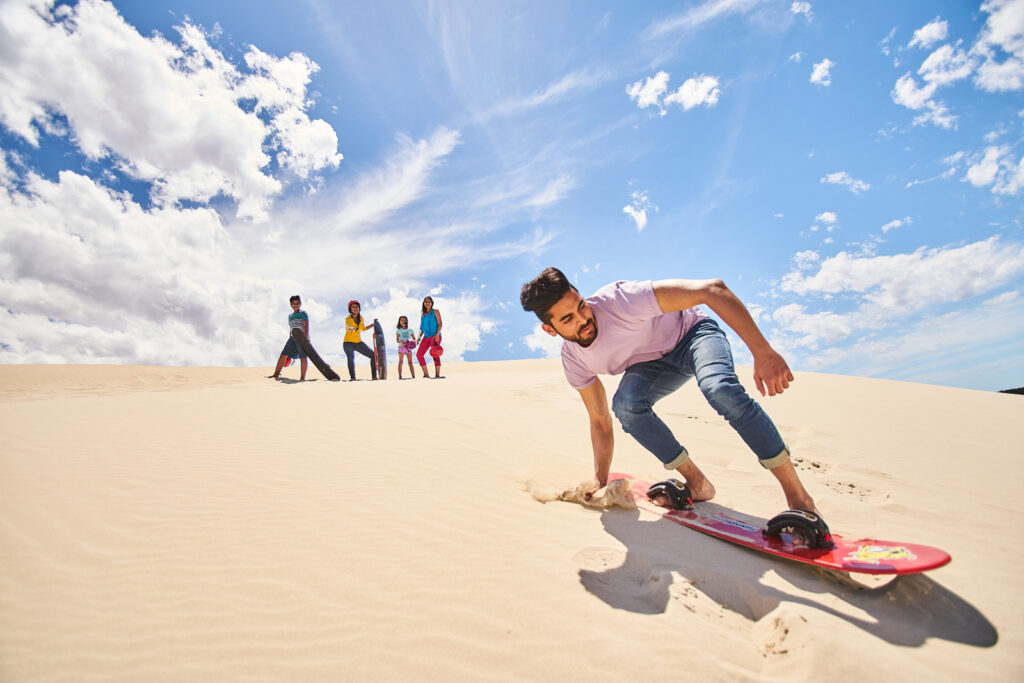 For those seeking an adrenaline rush, Kangaroo Island has a plethora of thrilling experiences. Kangaroo Island Outdoor Action offers exhilarating, nature-based activities for all ages like quad biking, sandboarding, and flat-water kayaking. Surf the dunes like a pro on a sandboard, or slide on toboggans in Oceania's Little Sahara.
For those who want to take it slow and explore the island's scenic terrain, there are several hiking trails that include diverse landscapes and a big hit of wildlife in the wild. The Kangaroo Island Wilderness Trail is famous for its spectacular rugged Southern Ocean coastline and can currently be booked through a range of accredited operators.
The Art Scene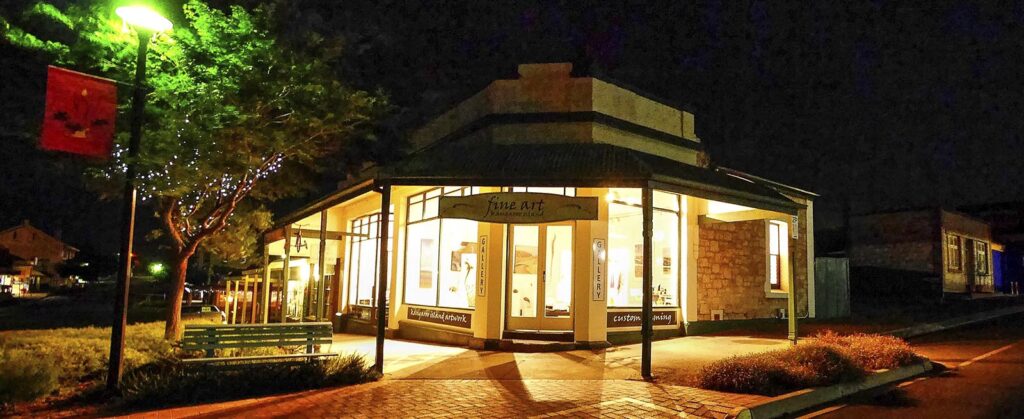 Art is important to the island community as it brings people together. Kangaroo Island's art is largely inspired by freedom and island life and on a visit, you can experience it at community galleries, studios and in rustic bush and beach settings around the island.
To learn more about the island's history visit the historic Maritime & Folk Museum in Penneshaw, the Hope Cottage Museum in Kingscote, and the Parndana Soldier Settlement Museum memorial.
No fuss tours
Kangaroo Island is a big place and is best discovered with a local guide who can share their secrets and get you to locations you wouldn't ordinarily be able to access. The island is easy to drive around but the true magic of the island is revealed by passionate locals in the know who operate these small group and private tours. Explore the island in comfort and style with a promise of good food, good wine and wildlife in the wild. Exceptional Kangaroo Island is a trusted name when it comes to luxurious and sustainable small group and private touring all over the Kangaroo Island as is Kangaroo Island Odysseys.
Sealink operates the island ferry service but also offers a range of fantastic tours which can also be packaged with accommodation.
For your clients looking for a truly special inclusion in their next Australia holiday, for all those reasons above, Kangaroo Island is guaranteed to surprise and delight them and island locals are looking forward to welcoming them when borders reopen.
LEARN MORE ABOUT SOUTH AUSTRALIA