Airbnb pairs with Thai government to boost hospitality standards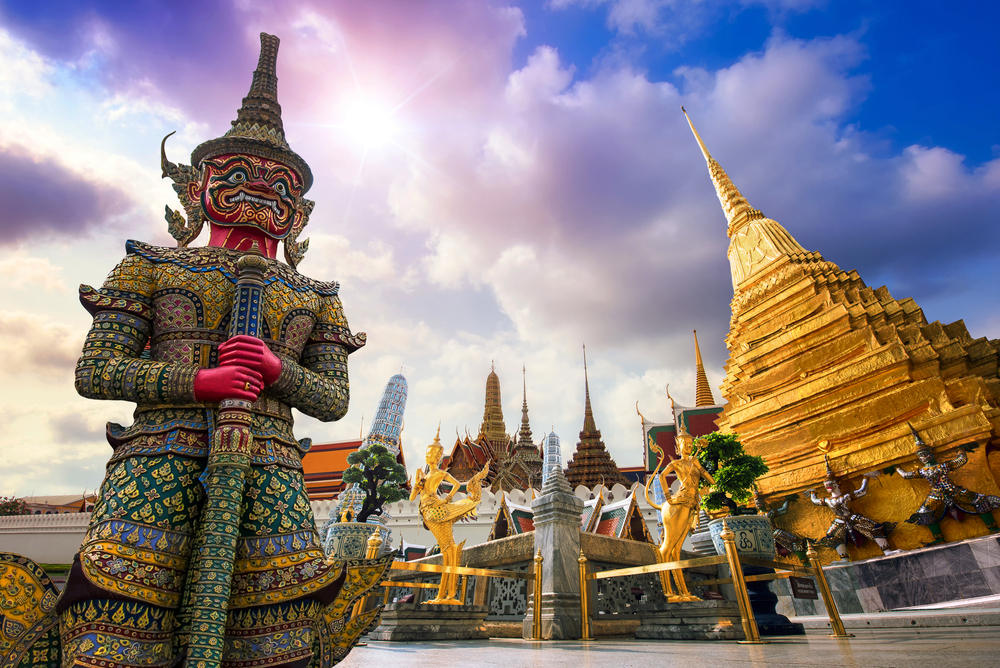 Airbnb has announced an official partnership with the Thai government, to train local provincial officials on hospitality, hosting, and compliance standards.
The 'Empowering Local Tourism Entrepreneurs' partnership, between the company and Thailand Ministry of Interior's Department of Local Administration (DLA), will train local officials across all 76 provinces to boost hospitality standards and will onboard existing homestays onto Airbnb's global platform.
As part of the partnership, Airbnb and the Ministry of Interior's DLA agree to:
Conduct training sessions focused on sharing information about Airbnb, how to use the platform to distribute tourism income to local communities across Thailand
Train officials on hospitality, hosting and compliance standards to raise the quality of local homestays
Equip officials with the digital literacy skills to help locals create and manage their own listings on the platform
Build a local community of hosts in each province who can support and learn from each other
First in Southeast Asia
The launch was followed by a country-first joint training workshop conducted by three Airbnb Superhosts and Community Leaders, and guest speakers from the Ministry of Interior's Department of Provincial Administration and the Thai Immigration Bureau.
Over 100 Thai officials attended the workshop including representatives from the Provincial Office for Local Administrations, and selected local administrative organizations in the tourism sector across 11 provinces.
"This will help them provide the best hospitality experience and further attract returning travellers."
The DLA's director general Suttipong Juljarern said: "The Department (DLA) believes the partnership with Airbnb will strengthen communities across the country and encourage the formation of a comprehensive ecosystem for tourism management…and will surely encourage economic development in rural areas.
"This will help us achieve the United Nations' and the Royal Thai Government's goals to alleviate poverty, as this additional stream of revenue for locals means the improvement of their living standards in all respects.
"The training workshop will help promote development in local areas by sustainably building accommodation capacity, and upskilling and empowering officials to become professional community managers. It also prepares locals to be ready to host and welcome both Thai and foreign tourists to their communities. This will help them provide the best hospitality experience and further attract returning travellers."
"Airbnb has always been open to working with the government"
Airbnb has entered partnerships with government agencies in over 300 cities worldwide to strengthen their footing in the market. Cheryl Tay, regional public affairs specialist of Airbnb Asia Pacific, confirmed to me that it is the first partnership of Airbnb with a country in Southeast Asia and they are very excited.
When asked whether the company will replicate this partnership in other countries in SEA, Tay said: "I can't say for now if we will replicate this because each city is different and we have to tailor it. However, Airbnb has always been open to working with the government on the basis of what makes sense for them."
Is Airbnb illegal in Thailand?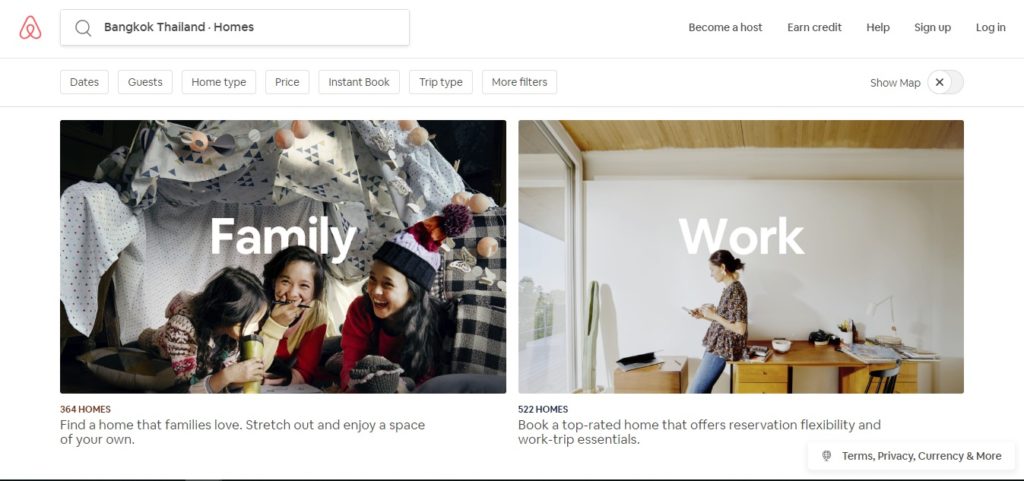 Earlier this year, Airbnb caused quite a stir in APAC when several countries reviewed how the company operates its business. In Thailand, a court in Hua Hin province ruled that short-term rentals or those rented out on a daily or weekly basis are illegal. People renting out their rooms have not obtained a license to run a hotel business under the 2004 Hotel Act.
District authorities enforcing the hotel act for apartment rentals have increased since 2016 with some Airbnb community members seeking clarification from the home-sharing site on the legal status. However, the crackdown is not particularly focusing on online home-sharing, but rather owners of condos, or apartments, who engage in daily rentals.
While not directly pointing fingers to Airbnb, if the ruling is enforced nationwide, it could endanger Airbnb's position in the kingdom. Condo owners who let their units to Thai and foreign customers via the app fear that the ruling will no longer allow them to operate their business.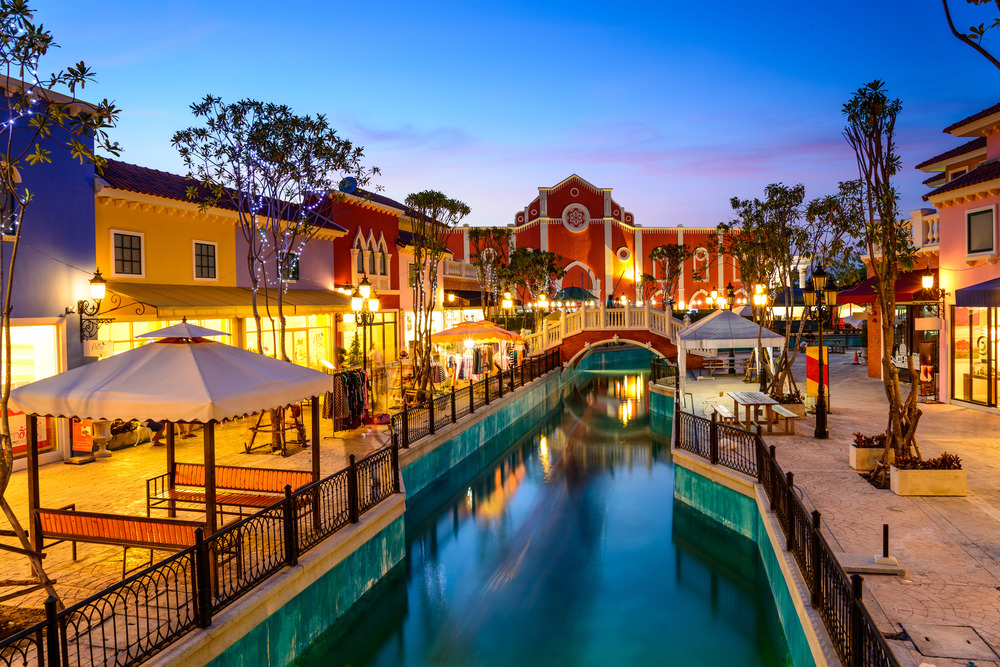 This issue caused a lot of confusion among hosts and guests whether Airbnb is seizing its operation in the kingdom. Due to the confusion, Airbnb requested a review of the Hotel Act to accommodate the changing of times and the changes in how we travel.
Cheryl Tay confirmed that guests can still book accommodation in Thailand and it is business as usual for them. Tay also emphasized how big the market is in Thailand saying that there are over 60,000 listings in the country. Bangkok was the most visited city in 2017 making it a valuable market for the company. She added that the partnership will benefit the local tourism in Thailand.
"Promoting digital inclusion"
"We are committed to working with the Ministry of Interior's DLA to support local homestays across Thailand by empowering communities with important hospitality skills and connecting them to an international network of travelers, while promoting responsible and sustainable travel," Mich Goh, Airbnb head of public policy for Southeast Asia, said.
"By promoting digital inclusion and the effective use of our platform to attract inbound guests domestically and abroad, we will help drive economic growth in areas that have not traditionally benefited from tourism," Goh added.