How to upsell South Australia to the visiting friends and family market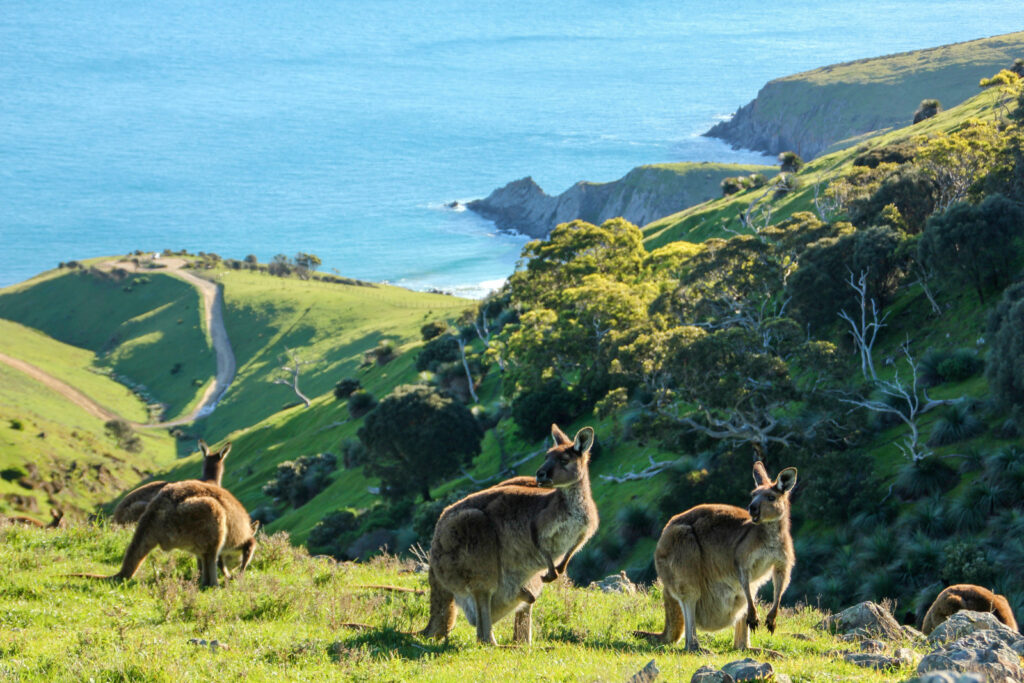 Friends and families around the globe who have been separated from loved ones in Australia are looking forward to the day they can hop on a plane and head over to spend time with them. For now, borders remain closed but many people are already starting to plan the big reunion trip, presenting an opportunity for you to upsell when making flight bookings. Clients will be looking to make memories and to treat themselves to special experiences, so here is a selection in South Australia to inspire you.
Food and wine tours along The Epicurean Way
Starting and ending in the vineyard city of Adelaide, this gourmet touring route features some of Australia's best wineries and regional restaurants. For those clients flying in to visit friends and relatives in Adelaide, a guided tour over one or more days will ensure someone else does the driving, whilst they have all the fun. Touring with a guide also ensures your clients will discover secret spots which even their local hosts might not know about! Taste of South Australia, with over 30 years of insider experience, is a great company to book Epicurean Way touring with.  Whether it's a day trip or longer, Taste of SA will create a personalised adventure based on your client's passion points.
Another great touring option for a guided experience along the Epicurean Way is Coast and Co. Its proprietor Simon Burley will take your clients to some of his favourite places immersing them in local life as well as treating them to some of South Australia's finest food and wine experiences. One of his curated tours is Fleurieu Wine & Farmstay, wherein guests partake in exclusive wine tastings and a 4WD experience while staying at The Coastal Lodge, an iconic B&B with a view of the countryside and wild Fleurieu Coast.
Cruise the Murray River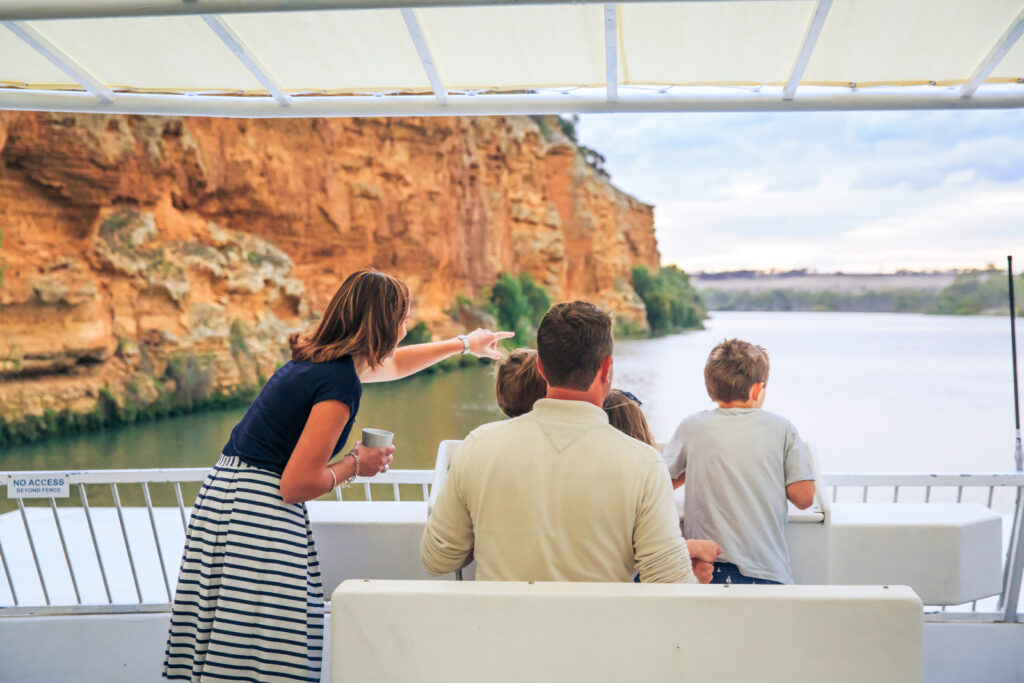 Clients looking to live the outdoors Aussie lifestyle and discover a part of the country they may not have visited before will love a houseboat trip along the mighty Murray River. Murray River Trails was set up by locals in the know Tony and Susie Sharley to share the stories of Australia's longest river, immersing their guests in its origin, its Aboriginal culture and the unique wildlife which thrives there. Clients have the option of booking the four-day Murray River Walk, a three day Murray River Safari which includes walking and kayaking, or a tailor-made houseboat holiday with your own houseboat captain. All three options include houseboat accommodation providing a wonderful opportunity for guests to reconnect with each other after time apart, and a wonderful opportunity to connect with the natural world.
Coastal trip to the Eyre Peninsula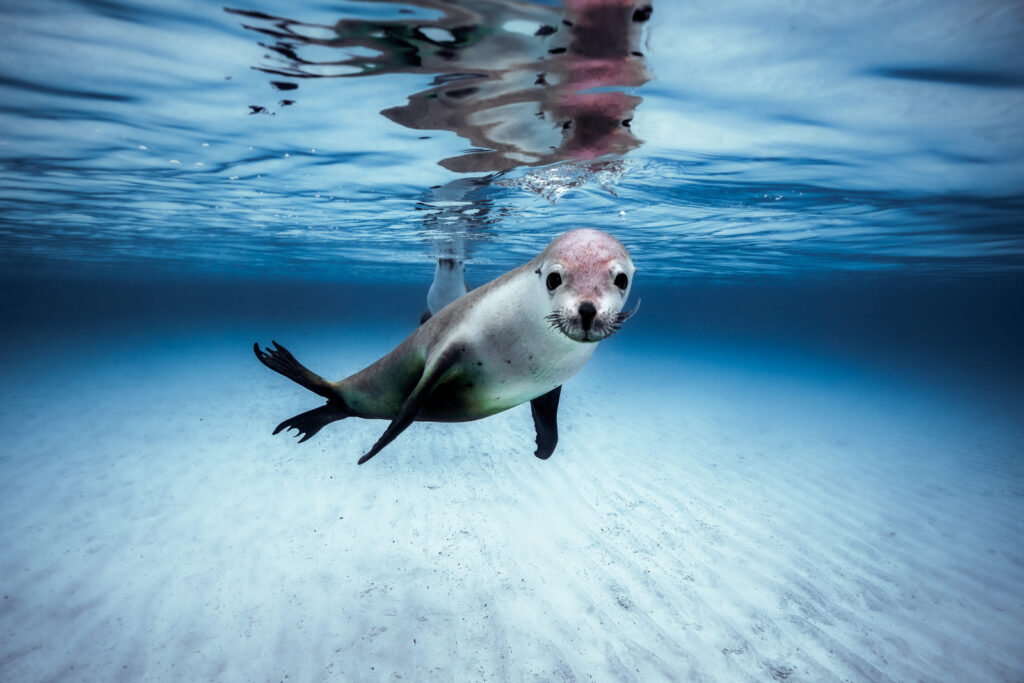 The Eyre Peninsula, a 45-minute flight from Adelaide is where the ocean meets the outback; and is a place quite a few city dwellers haven't visited before. Suggesting to a client visiting friends or relatives in Adelaide that they all go to the Eyre Peninsula for a long weekend will definitely pique their interest as this region guarantees a big hit of Aussie wildlife in the wild and some incredible outdoor experiences. Australian Coastal Safaris will take the whole gang on an incredible adventure – think fresh seafood tours, beach fishing, swimming with wild sea lions and dolphins in crystal clear waters, cage diving with Great White Sharks, e-bike trips where clients can get involved in citizen science projects and a whole lot more.
A hop to the wildlife paradise of Kangaroo Island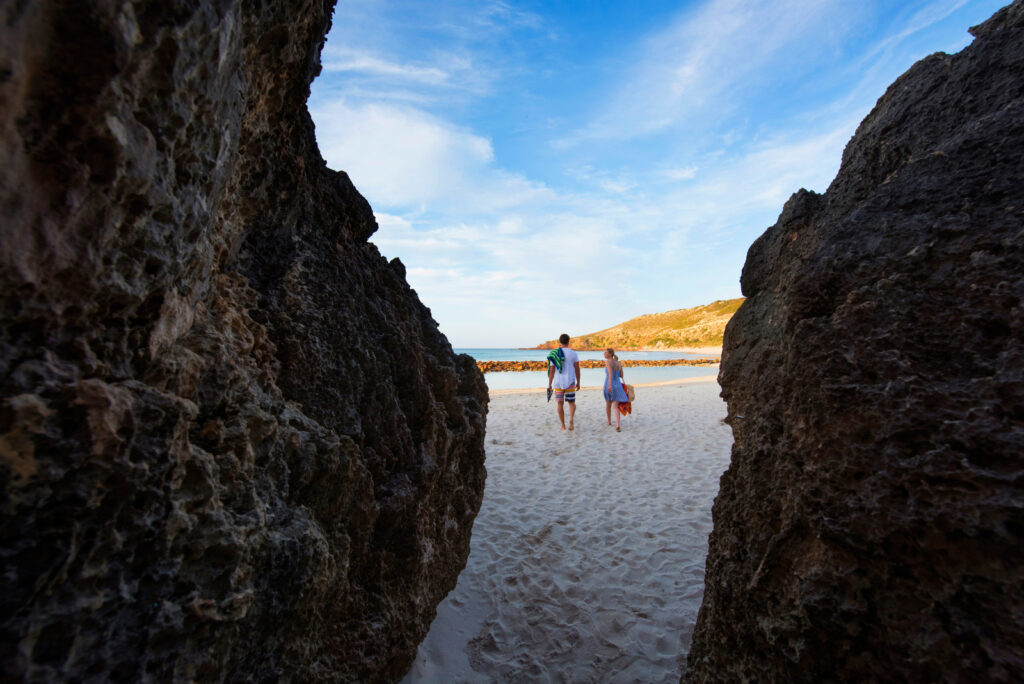 Just a short flight from Adelaide, Kangaroo Island is one of the best places in Australia to see native wildlife in the wild. Booking a client a big beach house for the extended group will ensure they have a great base from which to explore the island's beaches, national parks, and many visitor attractions. Even if they're taking their own vehicles we would recommend booking them a day or two's touring with a local expert such as SeaLink, Exceptional Kangaroo Island or Kangaroo Island Odysseys. These tours will reveal the real secrets of the island and give a whole new perspective – even for those in the group that may have visited before.
Head Outback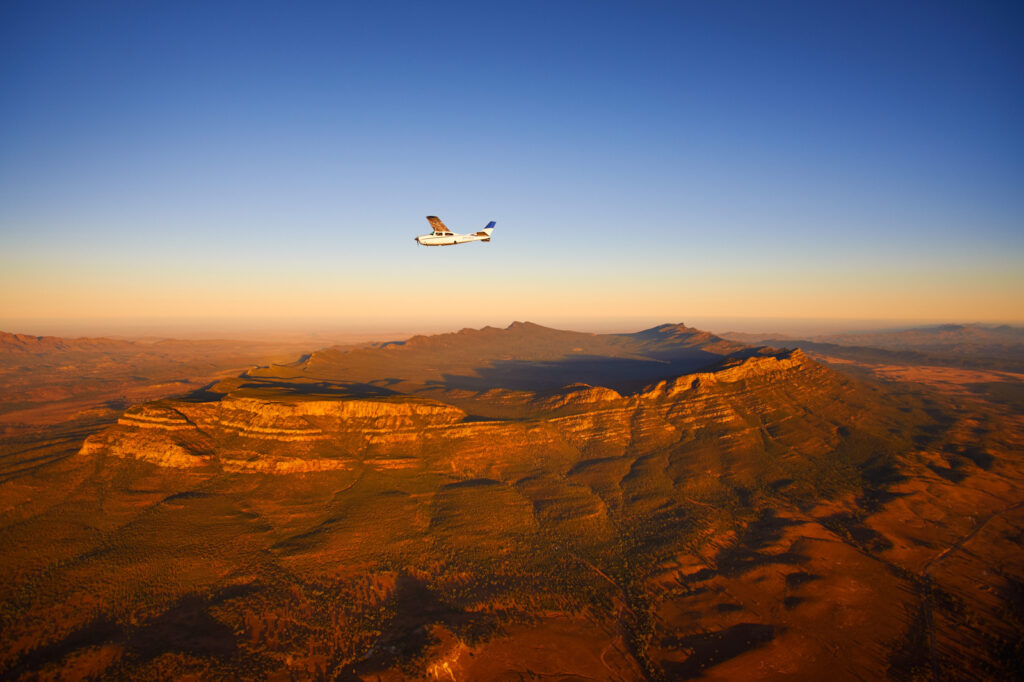 After a year of being confined largely to our own homes, the thought of holidaying in Australia and heading to the Outback is hugely exciting. For clients visiting friends and relatives in South Australia, suggesting that they book a trip to the Flinders Ranges – either as a group or as an extension to the family visit – is a good idea. Rawnsley Park Station provides the perfect base for exploring the region which is steeped in Aboriginal culture and whether they prefer to stay in a homestead, a cabin, a luxury villa, or even in a tent, your client will get a million-star accommodation thanks to a first-class view of the night sky. For those with questions about getting up there, it is an easy five-hour drive north from Adelaide on sealed roads, which can be broken up with a lunch stop or overnight stay in the gorgeous Clare Valley wine region. Those clients wanting to tour longer should book a campervan or a motorhome with Britz.
For those clients looking to combine South Australia with another state or territory the rail adventures offered by Journey Beyond Rail Journeys provide a bespoke experience that is much more than a seamless transit. They offer hand-crafted holiday packages featuring spectacular scenery coupled with unrivalled experiences both on and off the train. All aboard!
LEARN MORE ABOUT SOUTH AUSTRALIA